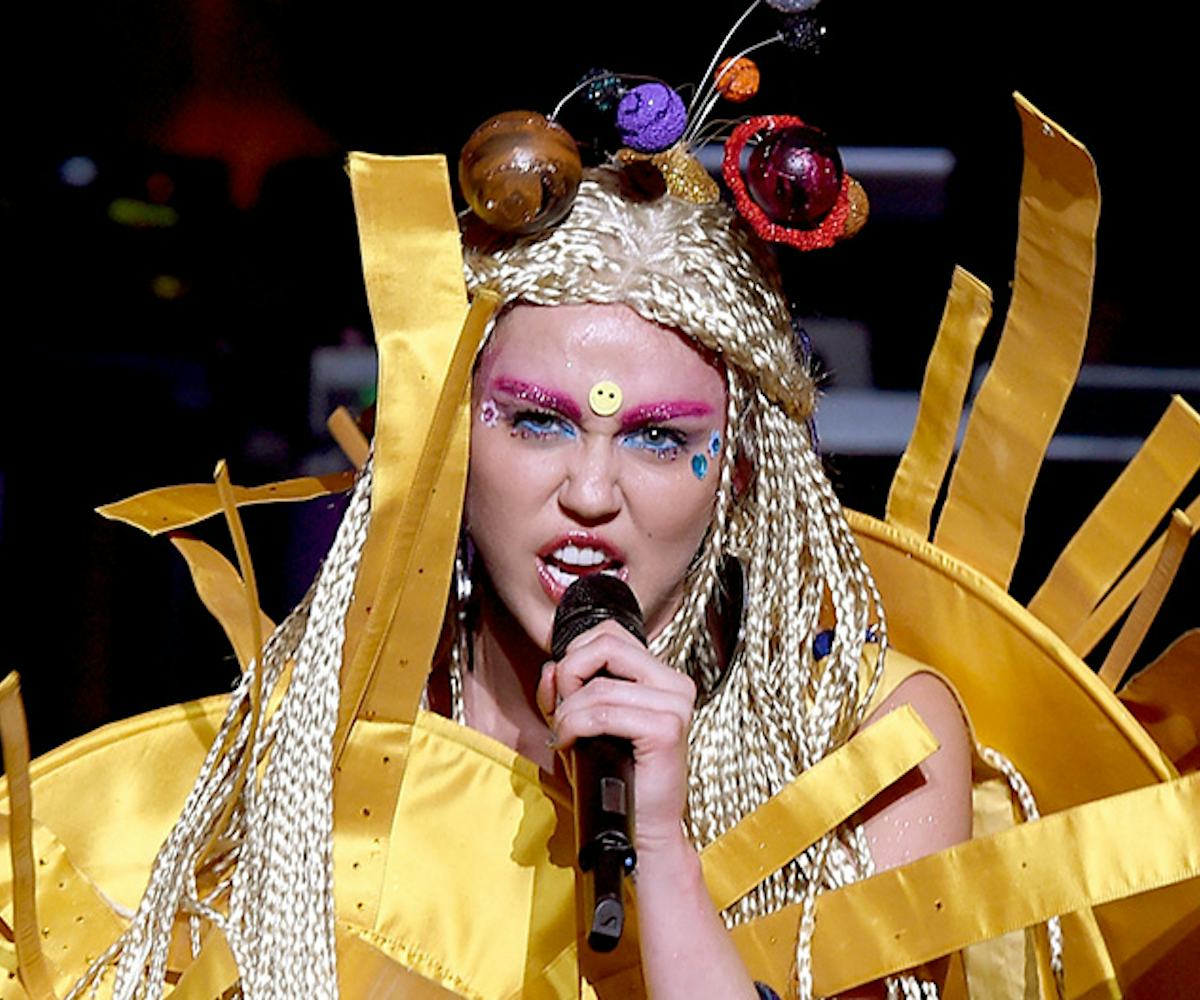 Photo by Kevin Winter/Getty Images.
Miley Cyrus' New Song Sounds Seriously Amazing
"Yeah, I smoke pot!" was Miley Cyrus' first declaration on her surprise fifth album Miley Cyrus & Her Dead Petz, released last year via Soundcloud. "Yeah, I love peace. But I don't give a f*ck," she continued. "I ain't no hippie." And thus the new era of Miley Cyrus music was born. It was (and still is) saturated with cosmic musings on life, love, death, interconnectivity, and getting high in between. Today, Cyrus teased a snippet of her material that, as you can probably guess, tackles similar themes.
"Cause you like to get high," she sings over a simple beat, played through her iPhone. "You wanna get high with me?" Not much happens after; she mentions drugs, but then the loop begins again. Though it's short, it sounds promising. Her husky voice matches the hazy vibe of the track well. The thumbnail photos of her smoke-filled Photo Booth sessions are a nice, albeit probably not conscious, addition. 
What Cyrus' forthcoming sixth studio album—which Twitter has dubbed #M6—will sound like is still anyone's guess. The psych-pop of Dead Petz was an ambitious decision that paid off, but she pursued that sound on her own, working outside her label. The tracks she's made videos for—"Lighter" and "BB Talk"—are decidedly the more radio-friendly tracks off the 23-song deep collection—so perhaps we'll hear more of that. Fingers crossed!