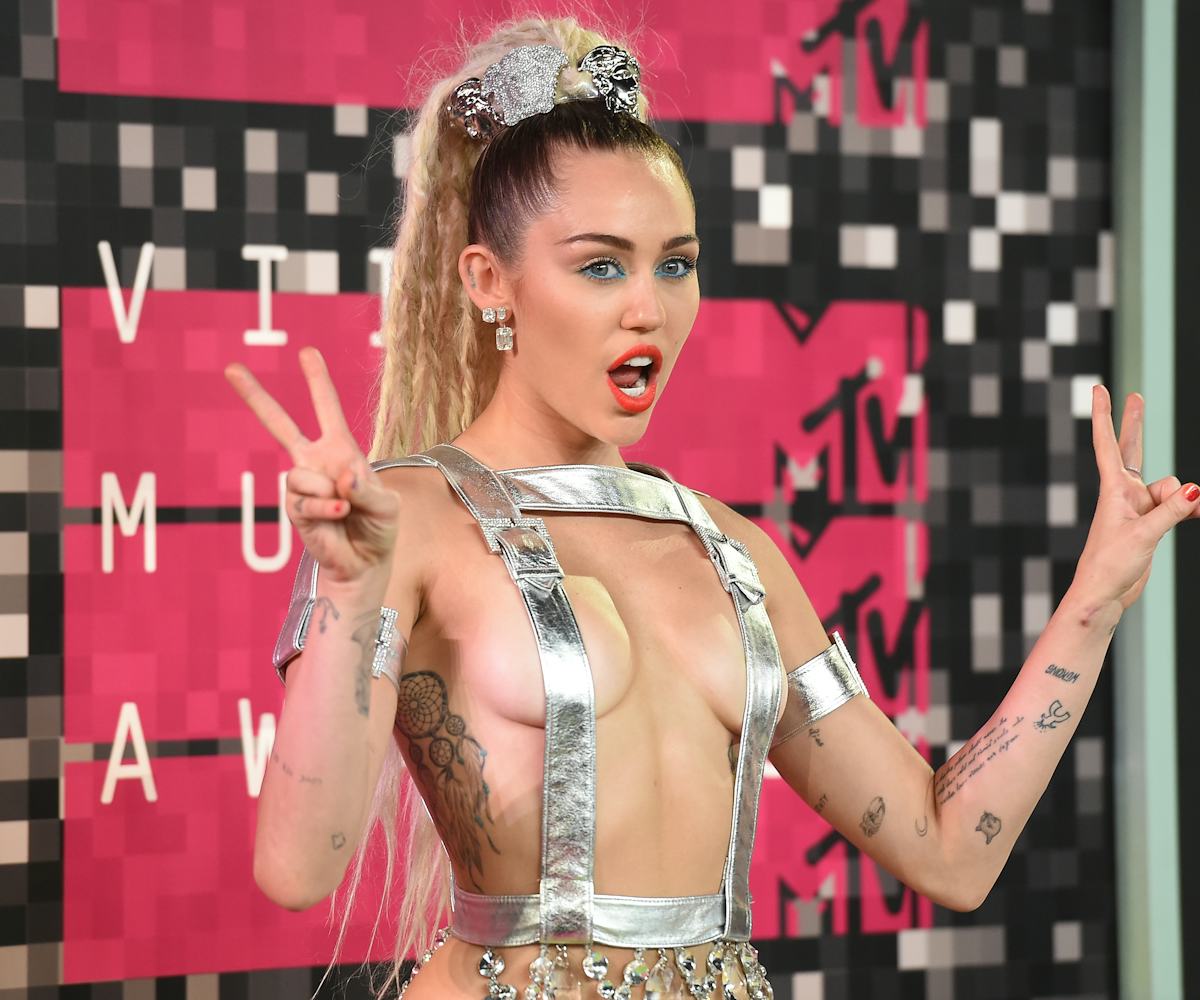 Photo by Jason Merritt/Getty Images
here's miley's real reaction to nicki minaj at the vmas
It's now Wednesday, and the world is still trying to piece together what exactly went down between Miley Cyrus and Nicki Minaj at Sunday's VMAs by using video from every available angle. 
After Nicki called Miley out on stage over comments she gave to the New York Times, we all wondered if the confrontation was scripted. A Vine posted on the Internet claiming to show Miley's reaction to being called out seemed to indicate that it wasn't. She looked genuinely caught off-guard by being called a bitch on national TV, as one would. 
But MTV came to their host's rescue by posting the real footage of Cyrus' reaction, which tells a different story. It turns out that she wasn't as freaked out as everyone thought, and instead was the totally chill, totally unphased Miley we've all come to expect. Cyrus has been getting burned online for her hosting skills, but in the video below she handles herself like a total pro.