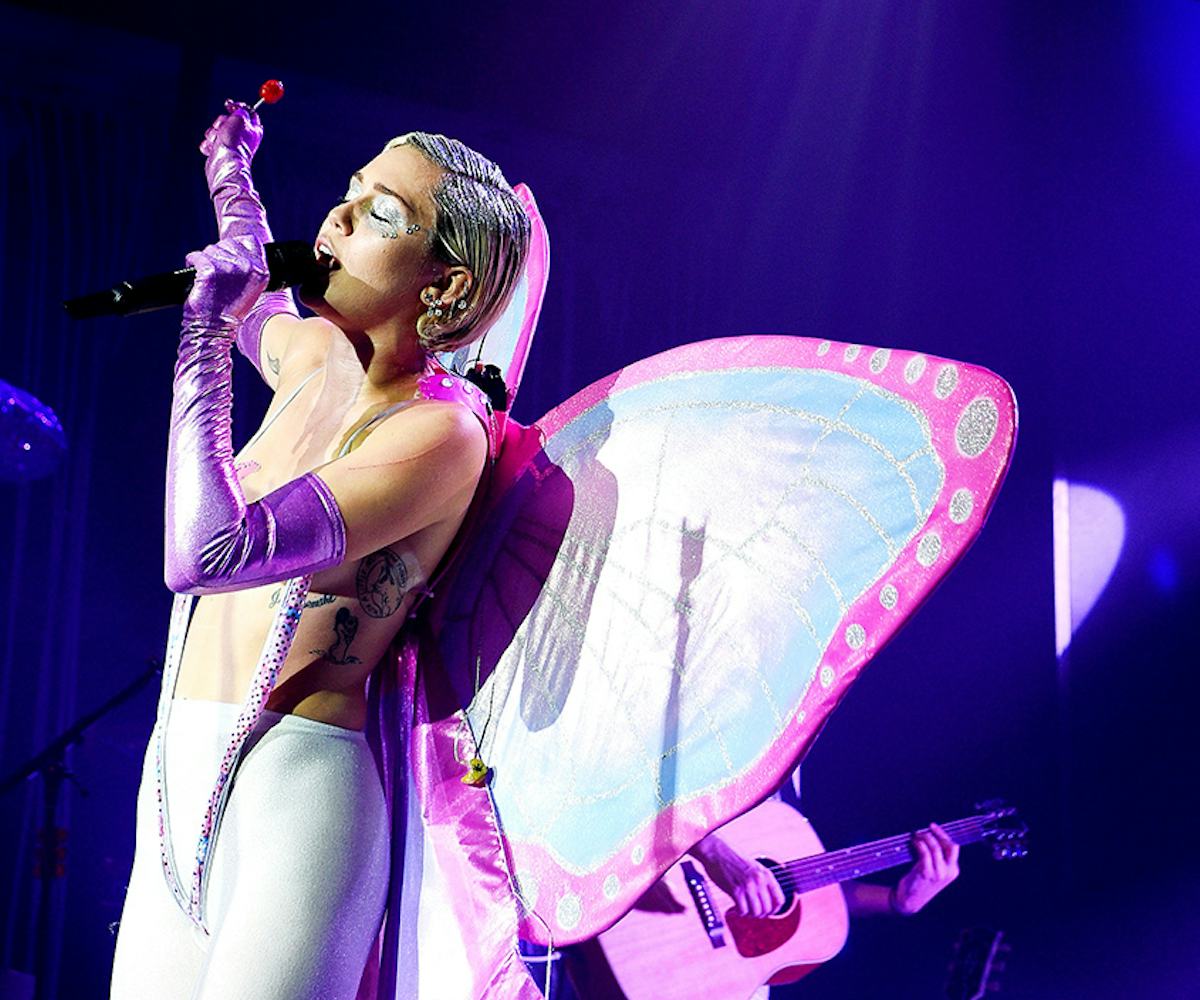 Photo by Dimitrios Kambouris/Getty Images
miley cyrus wrote a song about her late fish
and it really brings the feels
Since the release of Bangerz, Miley Cyrus has been attempting to establish herself as a serious artist and musician. Oftentimes balking conventional music-industry practices, she's been releasing a steady stream of songs and covers that—assuming you harbor no serious ill will toward the singer—are pretty potent. Her latest, as part of her Happy Hippie Presents: Backyard Sessions series, is an original song about the passing of her blowfish, Pablow.
Vaguely reminiscent of Death Cab For Cutie's "I Will Follow You Into the Dark," the lyrics, while ridiculous on paper, are heartbreaking. All-in-all, the entire performance (aside from the sushi interlude), is surprisingly emotional. And when Cyrus cries (which she does), you'll most likely start to tear up. We certainly did. 
more miley, this way:
Listen To Miley Cyrus's First Song In Two Years "Tiger Dreams"
Watch Miley Cyrus + Ariana Grande Cover "Don't Dream It's Over"
Watch Miley Cyrus + Joan Jett Perform "Different"