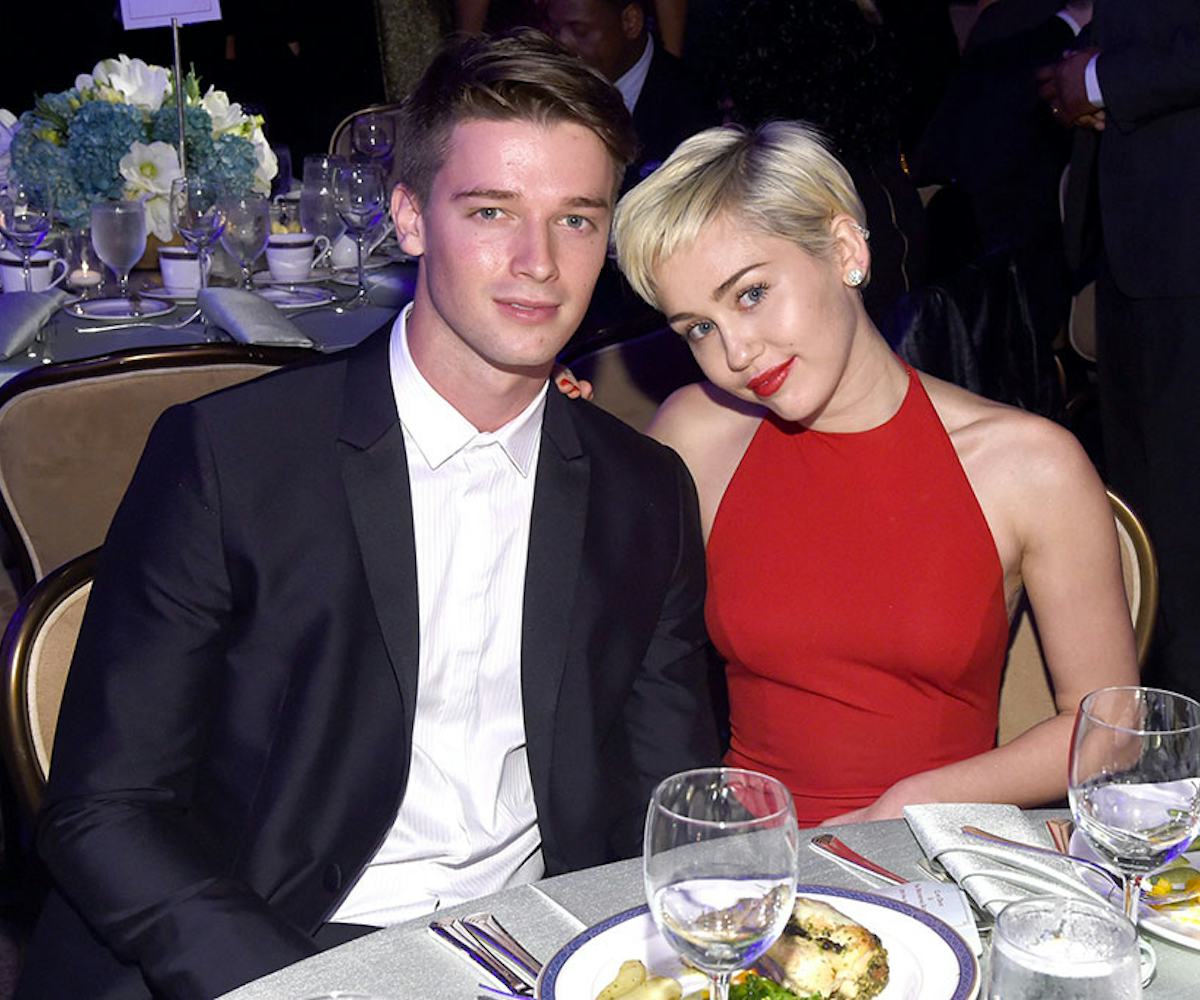 Photo by Larry Busacca / Getty Images
Miley Cyrus fans are threatening Patrick Schwarzenegger
well that escalated quickly
The cheating scandal that has rocked Miley Cyrus and Patrick Schwarzenegger's perfect world has officially gotten out of hand. After photos—which were taken in Cabo San Lucas during spring break—first emerged of Miley's beau in full embrace with a bikini clad woman, social media erupted with rumors and allegations that the 21-year-old entrepreneur had strayed from his pop star girlfriend.
"Omg. It's one of my best friends girlfriend..." Schwarzenegger wrote in a series of tweets denying any philandering. "Would NEVER do anything against my GF.....Girls have guy friends and guys have friends that are girls..." But his explanation hasn't done anything to quell the vitriol spewing from Miley's legion of fans. Schwarzenegger has been bombarded with thousands of tweets that range from absurd ("I hope your pizza place burns down") to flat-out disturbing ("Who's gonna kill Patrick for us?").  
While Miley has yet to respond to the budding scandal, she did  to Instagram Monday. "Surround yourself with people that reflect who you want to be and how you want to feel, energies are contagious," the singer wrote. "Don't ever let someone treat you like a yellow Starburst. You are a pink Starburst." It's a pretty chill response from Cyrus, who could have easily gone the shade throwing route. Now if only her fans would follow suit.
(via TMZ)