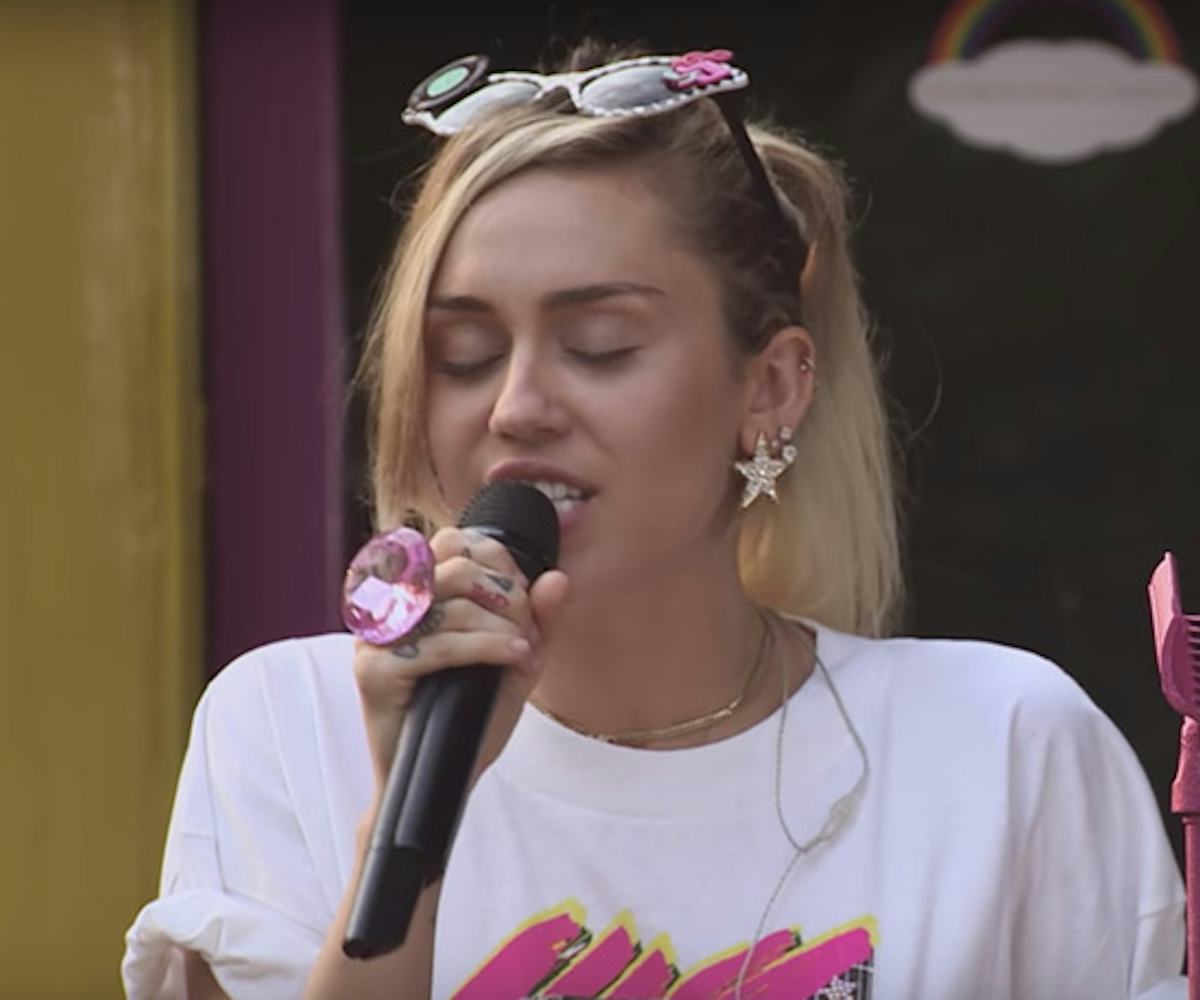 Image via YouTube/BBCRadio1VEVO
Hear Miley Cyrus Sing "See You Again" A Decade After Its Release
Miley Cyrus went back to her Hannah Montana roots this weekend, and performed her Disney song, "See You Again," a decade after the original was released. This latest version is a lot more country and a lot less auto-tuned.
Cyrus performed the throwback hit for BBC Radio 1's Live Lounge in front of "Rainbowland Studios," her own little technicolor commune by the beach; the singer added the recording studio to her Malibu property last year. 
She wore bright blue sequin cowboy boots and a long Elvis T-shirt with no pants for the performance—the perfect mix of her past and present personas.
It's been an interesting few years for Cyrus. She went from the Disney channel to twerking on Robin Thicke in a rubber onesie to impersonating Elvis. 
In addition to "See You Again," Cyrus sang 2009's "Party in the USA." These latest versions are definitely not as pop-heavy as the originals and give Cyrus a chance to show off her voice. Hear them, below.