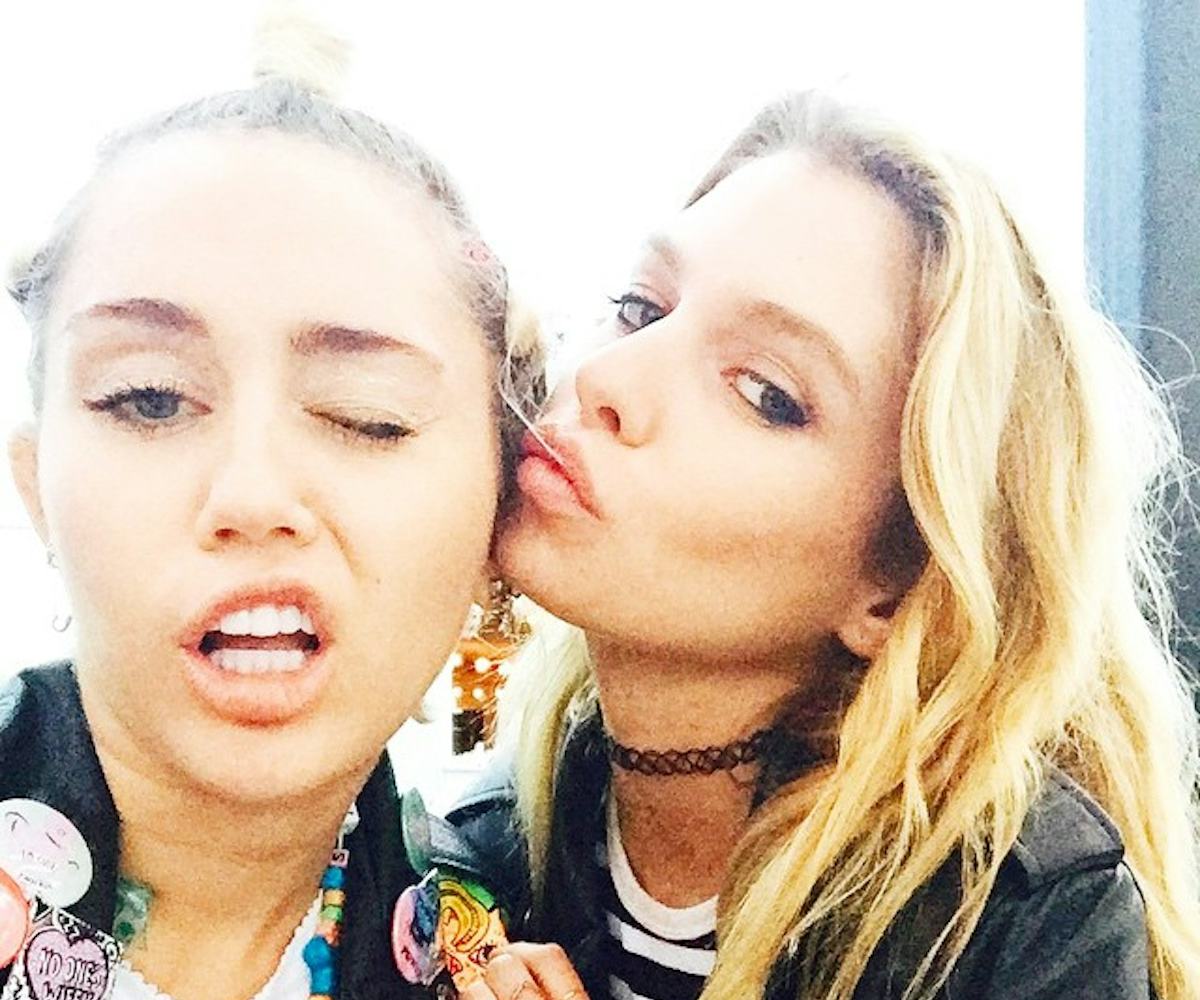 photo via @mileycyrus instagram
miley cyrus and stella maxwell are officially a thing
When rumors of Miley Cyrus and Victoria Secret model Stella Maxwell's romantic involvement began to spread, it was difficult for us to push them aside as mere speculation. Partly because the two just look so damn good together, but mostly because Cyrus has recently been very open and frank in discussions about her sexuality.
In a candid interview with Paper Magazine back in June, Cyrus expressed, "I am literally open to every single thing that is consenting and doesn't involve an animal and everyone is of age. Everything that's legal, I'm down with. Yo, I'm down with any adult—anyone over the age of 18 who is down to love me." She recalled the first time she shared her attraction towards women with her mother and telling her, "I love them. I love them like I love boys."
Photo via @stellamaxwell instagram
Maxwell also has spoken about Cyrus in the past, sharing the story of how they met with V Magazine: "We met through Grindr... Nah, joking. We met through mutual friends via Instagram, which is where Cheyne [Cyrus's assistant] contacted me about taking some photos. It's been a trip to hang out and see a little of their world. Felt very organic and right." But when asked if she considered Miley her significant other, Maxwell responded cryptically, "Define significant..."
All these hints aside, Cyrus and Maxwell's relationship remained undefined until now. The pair were spotted kissing during a break on set of Cyrus' upcoming music video. The two were sweetly embracing and whispering to each other between kisses, and they both looked completely smitten. It's reported that both were very aware that photographers were snapping photos of them, but the two seemed comfortable enough to ignore them. They both simply looked happy and not interested in hiding it.
Head on over to Daily Mail to check out the cute photos of Cyrus and Maxwell together.
more miley, this way:
Gigi Gorgeous Stars In Miley Cyrus' #instapride Campaign
Watch Miley's Inspirational amFAR Speech
Miley Cyrus Covers Paper Magazine