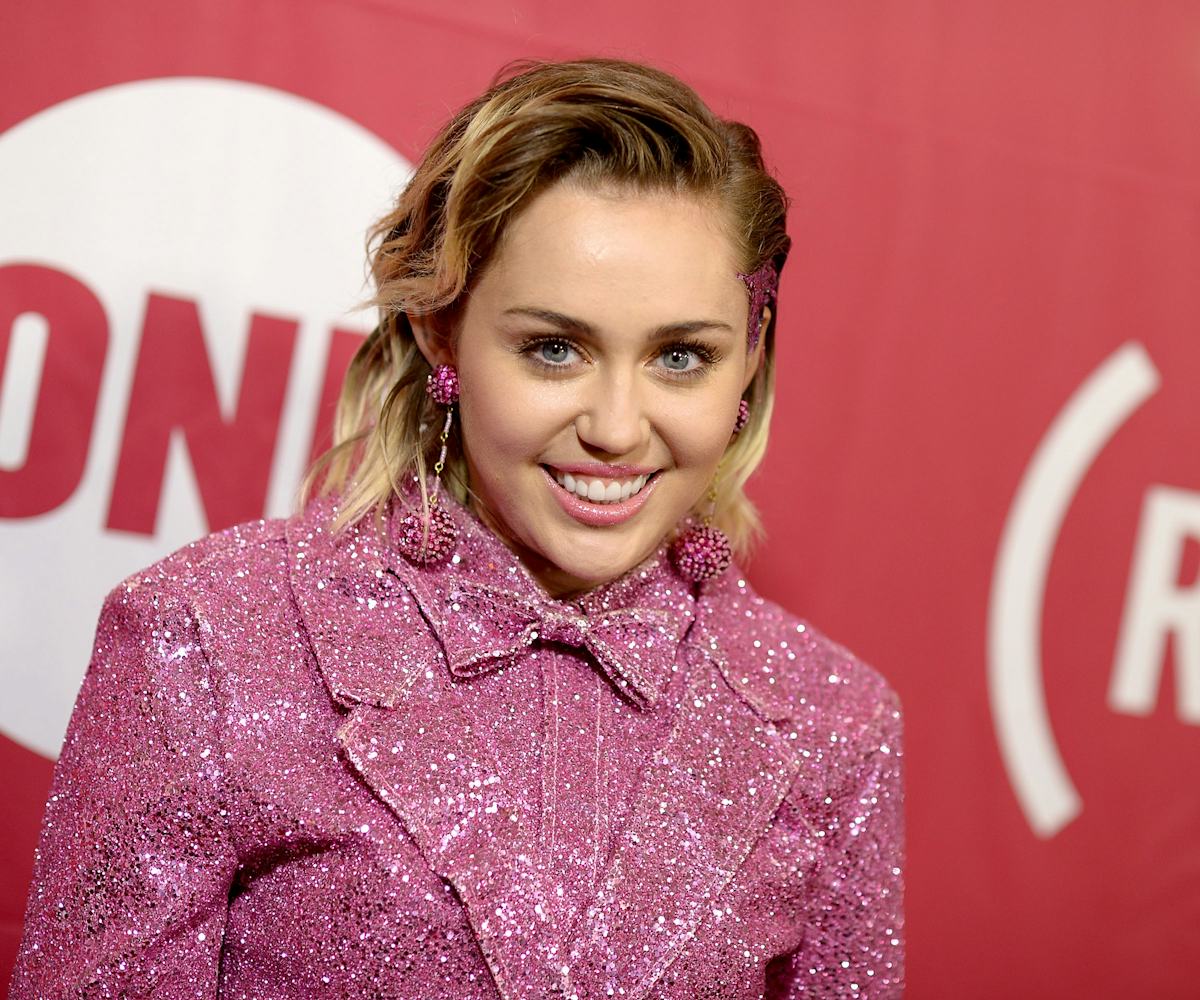 Photo by Dave Kotinsky / Getty images
Miley Cyrus Just Made The "Swedish Porn Star" Haircut Mainstream
Miley Cyrus is in full makeover mode. Then again, when isn't she? And, leave it to the professional provocateur to take something totally wholesome and make it risqué. Cyrus' latest haircut, which she just debuted on Instagram, is a platinum blonde look that goes heavy on the bangs. It's relatively girl-next-door, especially where Cyrus is concerned, but based on the caption from Chris McMillan, the scissor wizard behind the new look, the pop star was going for something far less subtle. 
"#justgotbanged #natural #swedishpornstar," McMillan wrote. Wait, what?
Now, we don't by any means profess to know exactly what a Swedish porn star is supposed to look like. But, if McMillan tells us that Cyrus' new haircut is inspired by Scandinavian smut, we'll take his word for it. 
Cyrus has long been one of pop culture's most adventurous chameleons, but lately, her style has been much too avant-garde to be mimicked by those of us who don't moonlight as pop stars. This latest look however, has just the right amount of milquetoast to be embraced by the mainstream. Just remember, if someone approaches you at a dinner party and asks for your inspiration, leave the Swedish porn star thing at home. 
Check out Miley's new 'do below.