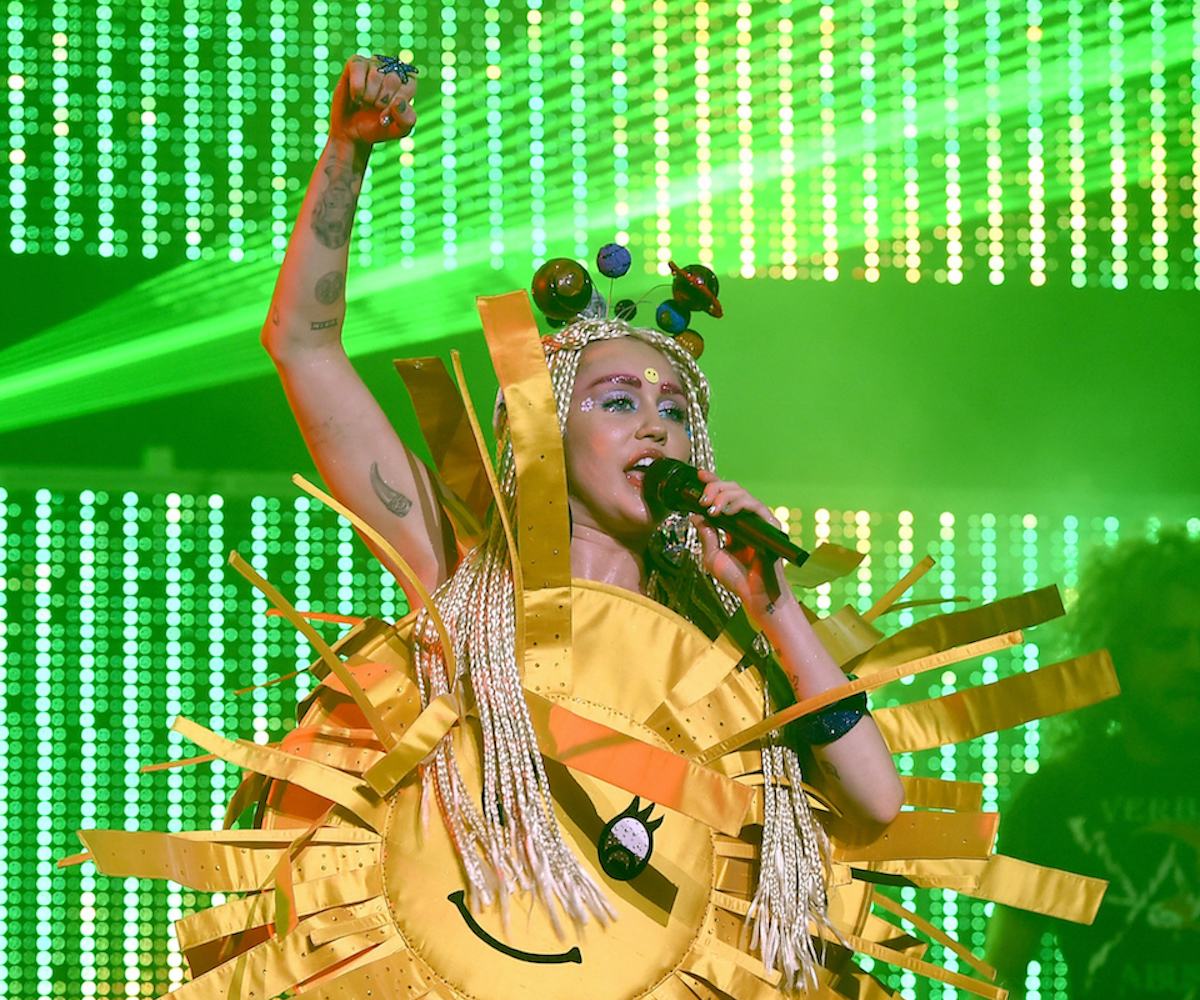 Photo Kevin Winter/Getty Images
Oops! Miley Cyrus Got A Tattoo Of The Wrong Planet
A lot of us get bad or incorrect tattoos. Just ask Jennifer Lawrence about what happened with her ink recently. Welp, it appears that Miley Cyrus, your muse of good times and good vibes, has herself joined the club.
Today, Cyrus Instagrammed a shot of the new scribble on her arm. It's adorable as can be. But look at the caption below and tell us if you see a problem.
Yep, that's right all you amateur astronomers, that's not Jupiter hanging out on her skin—it's Saturn. Well, actually, it could be Uranus as well or any of the many other ringed moons that can be found in our solar system. Whichever heavenly body it is, it is most certainly not Jupiter. Oops. 
Oh, well, whichever planet it is and whichever planet she thinks it is, it doesn't really matter. It's very cute in a Little Prince way. We love it and we love Miley. We just won't be asking her for directions to Neptune anytime soon.