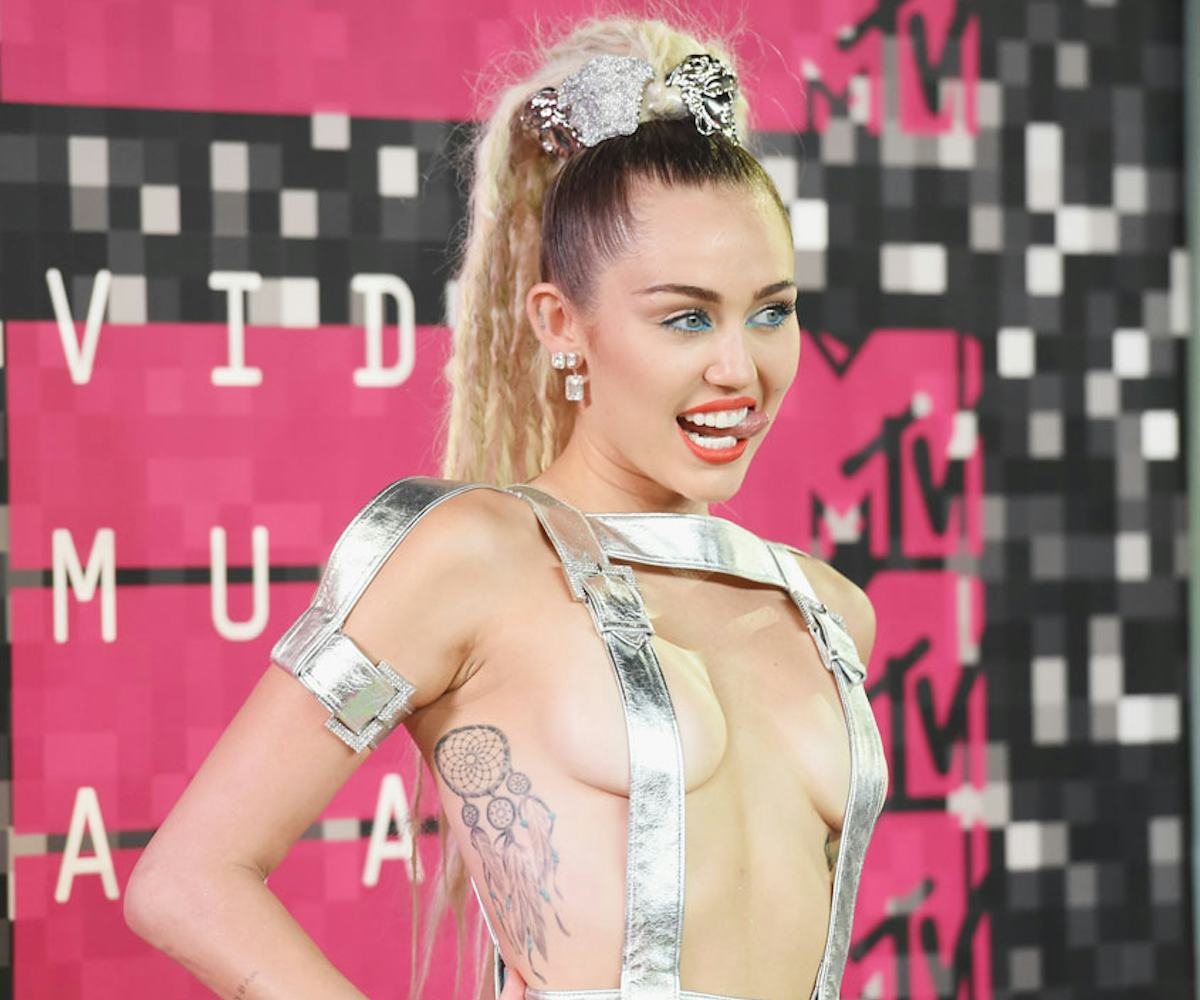 Photo by Jason Merritt / Getty Images
miley cyrus' vma red carpet outfit is just awesomely naked
Miley Cyrus has become an advocate for many causes this year: embracing your sexuality, helping those who are bullied for recognizing their true selves, and, well, boobs. While the last is certainly the least topical, it is a huge part of 2015's cultural conversation. And, as expected, she's taking boobs/tits (whichever word you fancy), nipples, and general nudity to the MTV VMAs...where they are perfectly at home.
For her first look of the night, Cyrus wore Versace on the red carpet. And while we can't necessarily call it "clothing"—it's more just chains—it is definitely an ode to VMAs' past, where badass women like Rose McGowan and Amber Rose wore nearly naked garments. It's also what we imagine Barbarella would look like if she was transported to 2015. 
It's a metallic, bejeweled nip slip waiting to happen. And we love it.