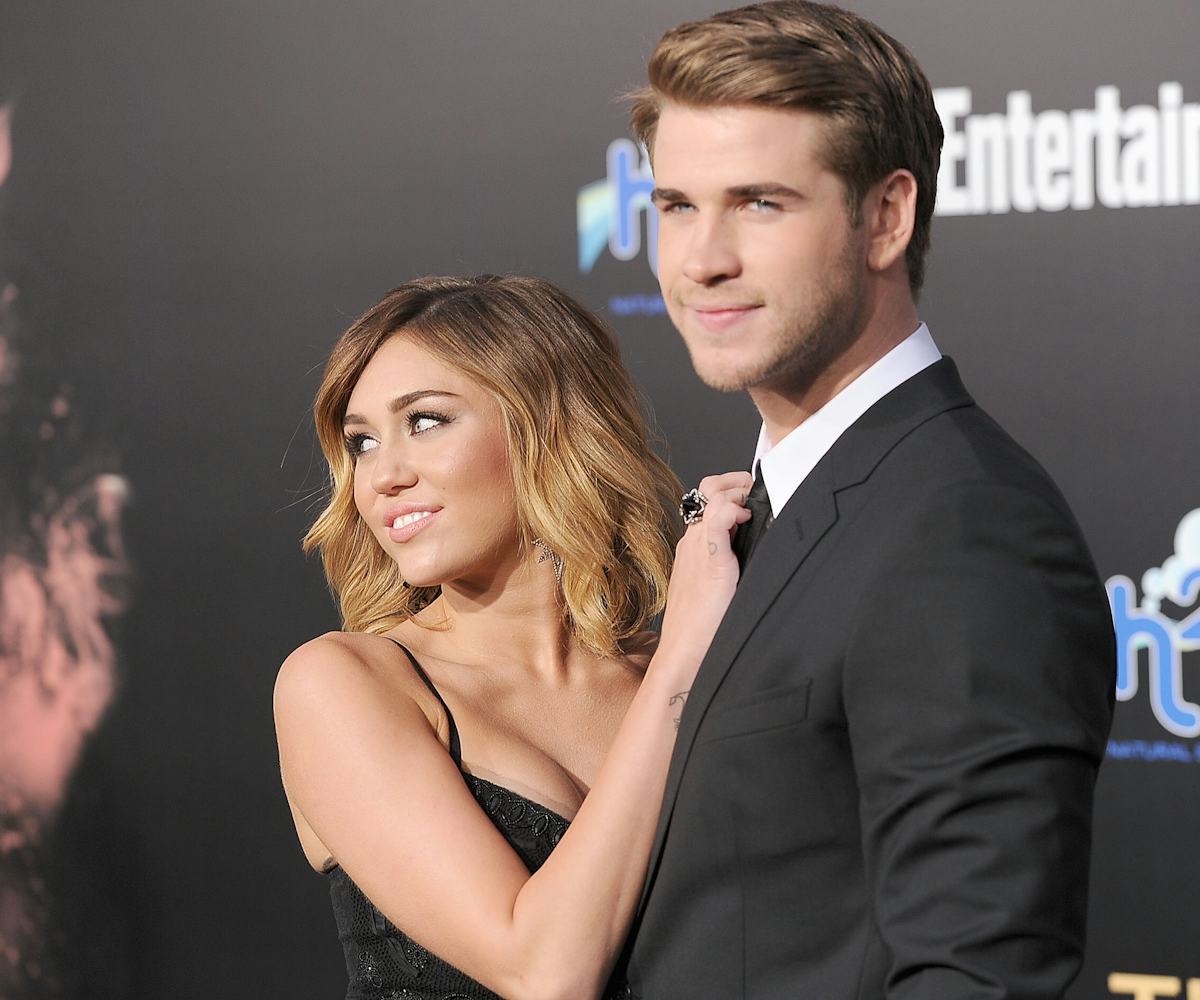 Photo by Jason Merritt/Getty Images
Miley Cyrus Performed An Original Love Song At A Friend's Wedding
Though Miley Cyrus and Liam Hemsworth haven't yet confirmed their re-engagement, the two lovebirds continue to reel us in with their small declarations of everlasting love. First, there was the appearance of Cyrus' old engagement ring. Then, this weekend, she went and got matching tattoos with Hemsworth's sister-in-law, Elsa Pataky. Today, a video has surfaced of the singer dedicating a brand-new song to "the person that I love" at Hemsworth's friend's wedding. 
Footage of the intimate performance surfaced on Twitter and shows a barefoot Cyrus singing her heart out with an acoustic guitar. "You can take my blood, take my bones/My heart is yours, I'm falling," she croons. The slow jam presents a more stripped-down version of Miley than we're used to seeing. 
While we don't want to speculate too much, these really don't sound like things that single people do or say to one another. If their engagement really is off for good, at this point, Cyrus and Hemsworth are just playing with our fragile hearts. Watch a few snippets of the performance, below.