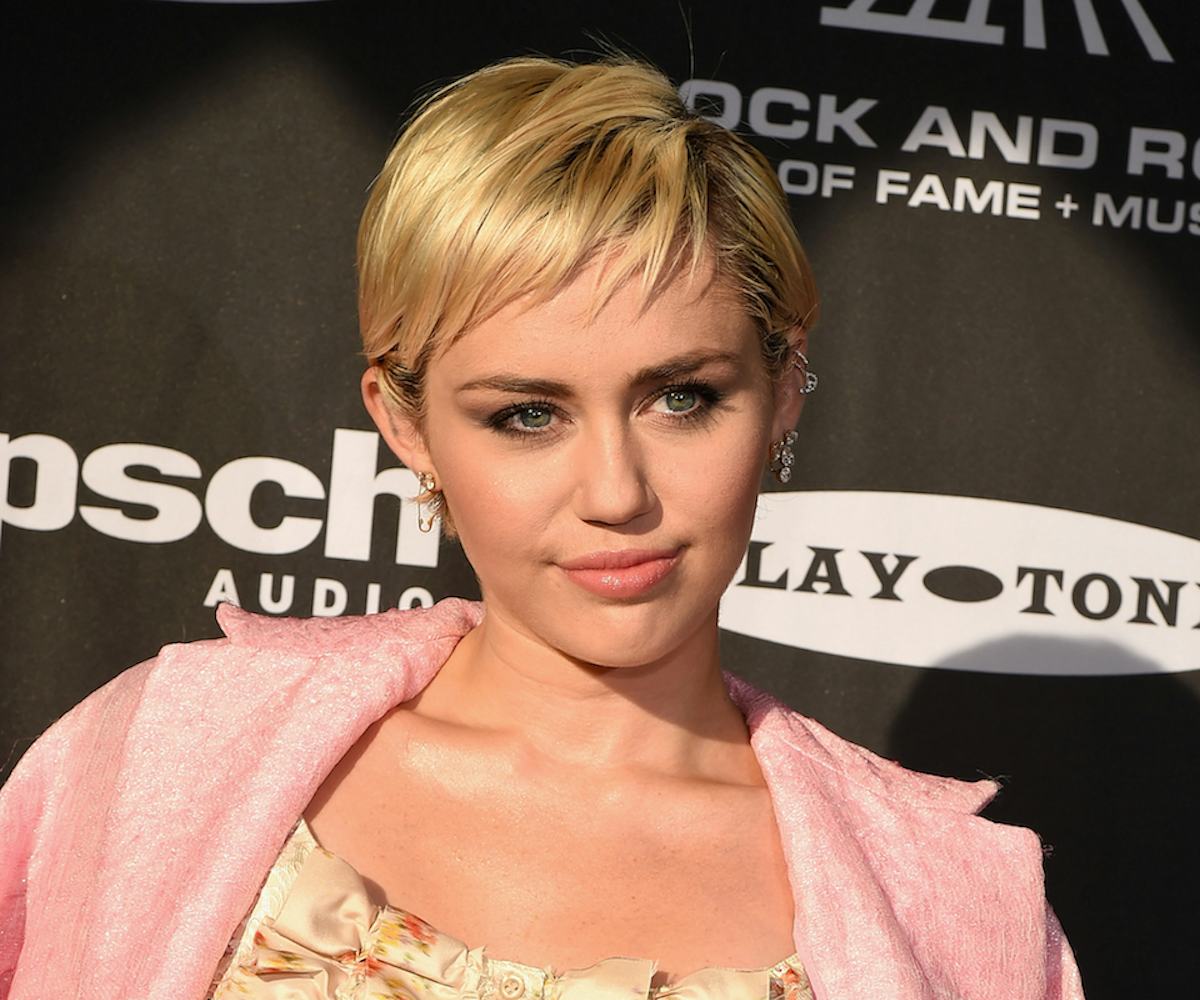 Photo by Michael Loccisano/Getty Images.
Miley Cyrus Spotted Filming For Woody Allen TV Show
In January, we revealed that Miley Cyrus was (sort of) returning to TV, starring in Woody Allen's upcoming series for Amazon. The six-episode series takes place in the 1960s (right up Cyrus' alley), and we've just seen the first peeks at what her character looks like.
Sporting a long, blonde wig (a la Hannah Montana), Cyrus was spotted in a rural area of Westchester County, New York. Wearing a red printed poncho with multicolored fringe and mossy green pants, she was filmed sitting at a sundial, picking daisies, and with co-star John Magaro. The ultimate flower child and hippie herself, Cyrus looks right at home in the photos below, and if we weren't aware of the show, would even say it looks sweetly natural for her.
This is Cyrus' first big acting role since 2012's So Undercover, and is the first TV show that Allen has created and directed. Allen also wrote the scripts for the show and will be starring in it. Other announced principals include Elaine May and Rachel Brosnahan (Rachel Posner from Netflix's House of Cards), rounding out a cast that's sure to bring on some incredible performances (and we're sure, many critics as well).
Allen's new series is set to debut on Amazon this year.