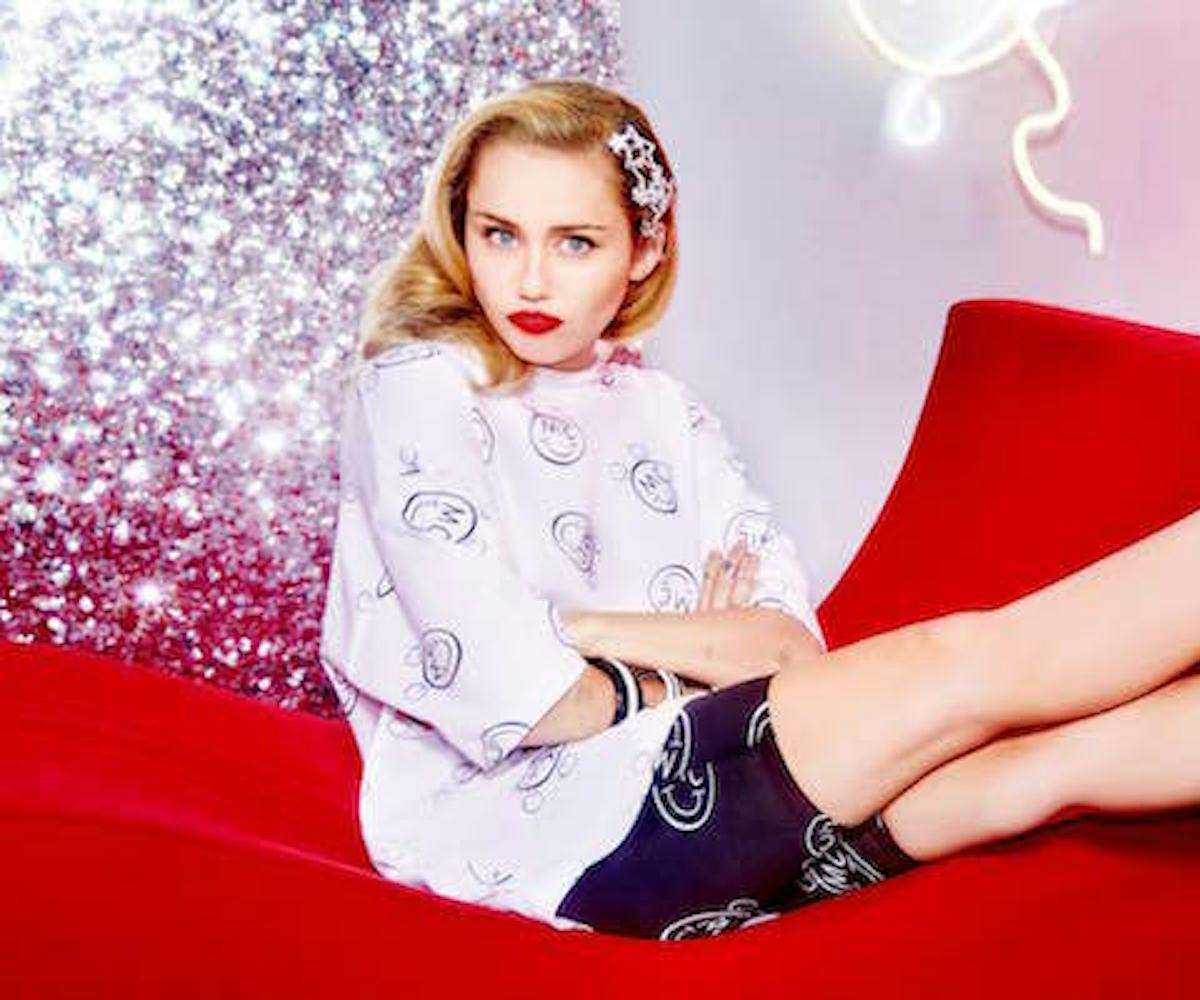 Photos by Ellen Von Unwerth
A Sparkly Miley Cyrus Converse Collection Is Launching Tomorrow
"No age, no gender, no sex—I wanted everyone to feel included"
If you thought Converse's collaboration with JW Anderson was good, wait until you get a load of this: The beloved casual-cool shoe brand has teamed up with icon of our times, Miley Cyrus, on a new footwear, apparel, and accessories collection—and it's chock-full of sparkles.
Converse x Miley Cyrus aims to capture "Younger Now" singer's day-to-day personal style and performer persona, as well as empower her diverse, cult-like following.
The new offering includes a range of sneakers (glitter-soled Chucks and bandana-print platforms, anyone?), as well as a variety of apparel and accessories, from hoodies to backpacks. The line ranges from $22 to $100, making it accessible to Cyrus fans of all ages and walks of life.
While this partnership may seem to have come out of the blue, the two are a pretty likely, erm, pair. "Converse has no boundaries. It's outspoken. I've always identified with Converse because the brand appeals to and represents so many different cultures and walks of life. And they're accessible," Cyrus said in an interview with Nike, Converse's parent company. This also isn't the first time Cyrus has worked with the brand. Just last summer, she starred in its Yes To All Pride campaign.
The collection drops tomorrow, May 2, at Converse.com. Take your first look at it, below.