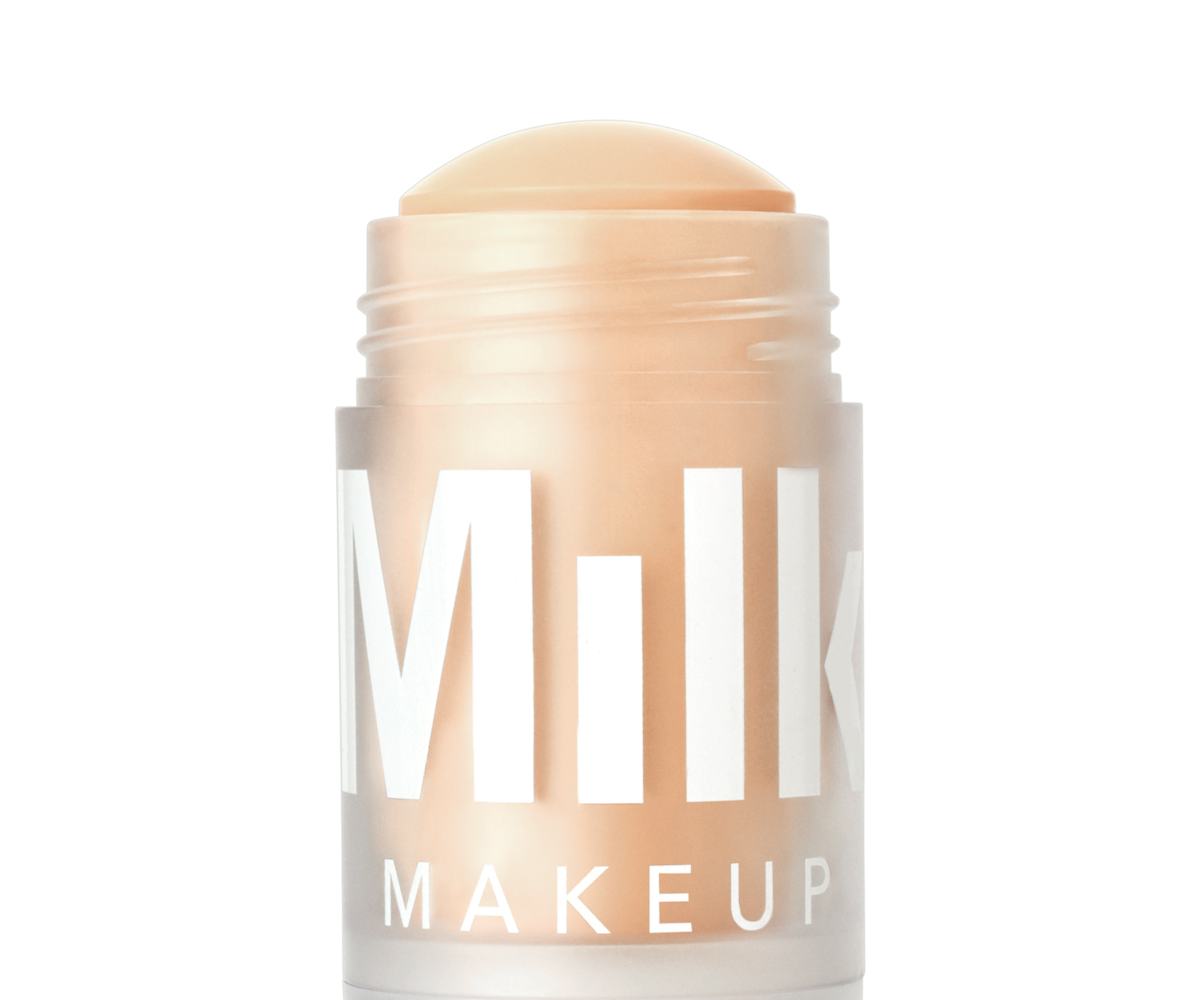 Photo Courtesy Of Milk Makeup.
Milk Makeup's Blur Stick Is The Answer To Your Oily Skin Woes
There are whisperings on the beauty stream that moisturized is the new matte. Well, I'm here to call bullshit. As someone with a corner on the oily skin market, matte will always be in for me.
A waxy visage has its perks: I don't suffer from the whole cracked skin once winter rolls around, allegedly I'll visibly age slower, and my grease acts as a natural highlighter. But you try going out dancing or stepping outside in the summer with constantly lubricated skin. It ain't cute.
I don't suffer in silence, either. I've tried basically every product that promises to reduce my oil production—tried and was always inevitably disappointed. I never remember to bring blotting sheets with me and the greasy aftermath always turns me off. Oil-free moisturizers never work for me; in fact, I'm convinced they're merely a marketing ploy. And mattifying primers leave my skin feeling clogged and uncomfortable.
I've been prepared to write-off ever having a face that doesn't shine until Milk Makeup's Blur Stick showed up in my life. Touted as a "universal face filter," the product is basically a mini matte dream in a tube. With a silicone-free formula, it's meant to minimize pore appearance and leave your skin smooth, not slippery. I'm not a big foundation wearer, but it can be used as a primer. I've only ever worn it on its own and can attest that it's not sticky or heavy, is portable enough to bring on-the-go, and upstages any and every product I've used before it.
The Universal Face Filter is finally here Shop our #BlurStick now: https://t.co/43B5KuHdXT pic.twitter.com/pnXi3gQWaJ — Milk Makeup (@milkmakeup) January 9, 2017
I'm typically hesitant to agree with products that tout themselves as being "universal," but it rings true in this case. My skin is on the darker side of the spectrum, and though the actual color of the stick veers more beige, it comes out pretty much colorless.
Along with the blur stick, Milk Makeup has a ton of other exciting shade extensions and launches happening in the coming months. The brand has a monopoly on the cool-girl market right now, and its power is only going to strengthen from here. You can pick up the Blur Stick on Milk's website now for $36.