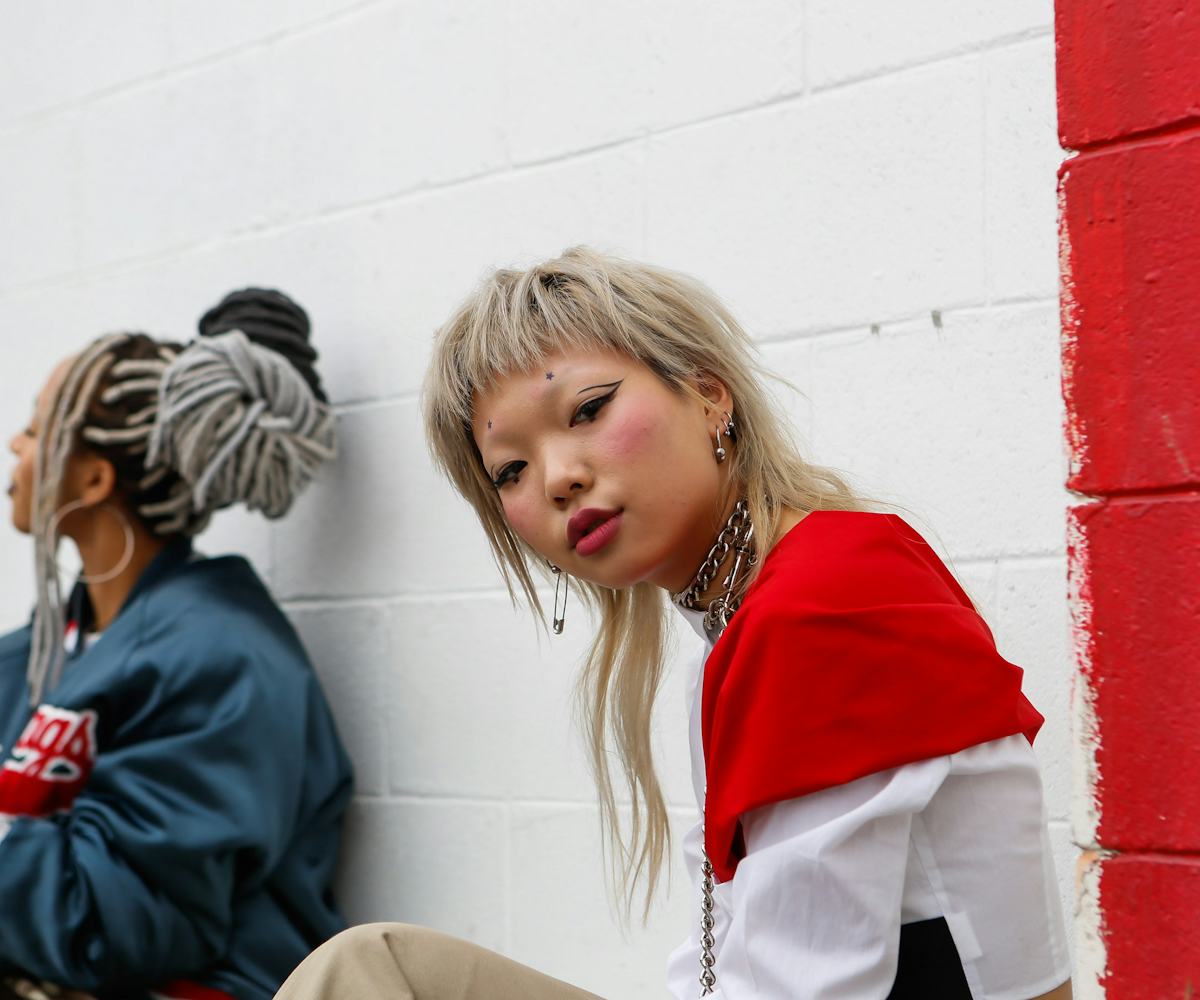 Photo courtesy of Milk Makeup
Milk Makeup Is Celebrating Its Anniversary With A New Campaign
Encouraging the world to "Live Your Look"
It's hard to believe that it's only been a year since cult-status Milk Makeup first burst onto the scene. A brand on the forefront of gender fluidity, self-expression, and inclusivity, they certainly breed more of a lifestyle than your average cosmetics brand.
In celebration of their very first birthday, Milk Makeup is introducing Live Your Look, a campaign that exudes the brand's core values. "Over the past year, it's been amazing to see how truly broad our audience is—from male to female, old to young, bare to full face. We gave a wide range of people the license to their own unique brand of confidence through their look," says co-founder and creative director, Georgie Greville. "The common denominator between everyone is not one look or product, it's a lifestyle—they're all unique and they all do what they want; they aren't afraid to play."
Kicking off Live Your Look, which is all about embracing the journey to self-discovery, is an anthem video starring creatives such as mask-donning artist Leikeli47; influencer and Milk Makeup employee Chelsea March; and makeup artist, painter, and cat eye-loving mom Bethany McCarty. Each embodies Milk Makeup's values, emanating self-expression while encouraging others to do the same.
"Now, more than ever, it's time to really appreciate that everyone is a part of the spectrum of individuality," says Greville on the importance of the campaign's message. "There should be no rules for how you express the unique person you are, and we're here to help you do that—even if it's in a totally new way every day. We want to spread a movement of personal empowerment, equality, and freedom of self-expression. If the world felt as free and inclusive as a Milk Makeup party, we would be in a really good place."
The campaign coincides with the brand's spring launches—including the must-have Blur Stick (which Greville dubs a game-changer, and we couldn't agree more)—which are all available now at MilkMakeup.com, Sephora.com, and UrbanOutfitters.com.
Check out the Live Your Look video, below, and be sure to live your own looks and tag #LiveYourLook on Instagram. @MilkMakeup will be posting their favorites all year long.