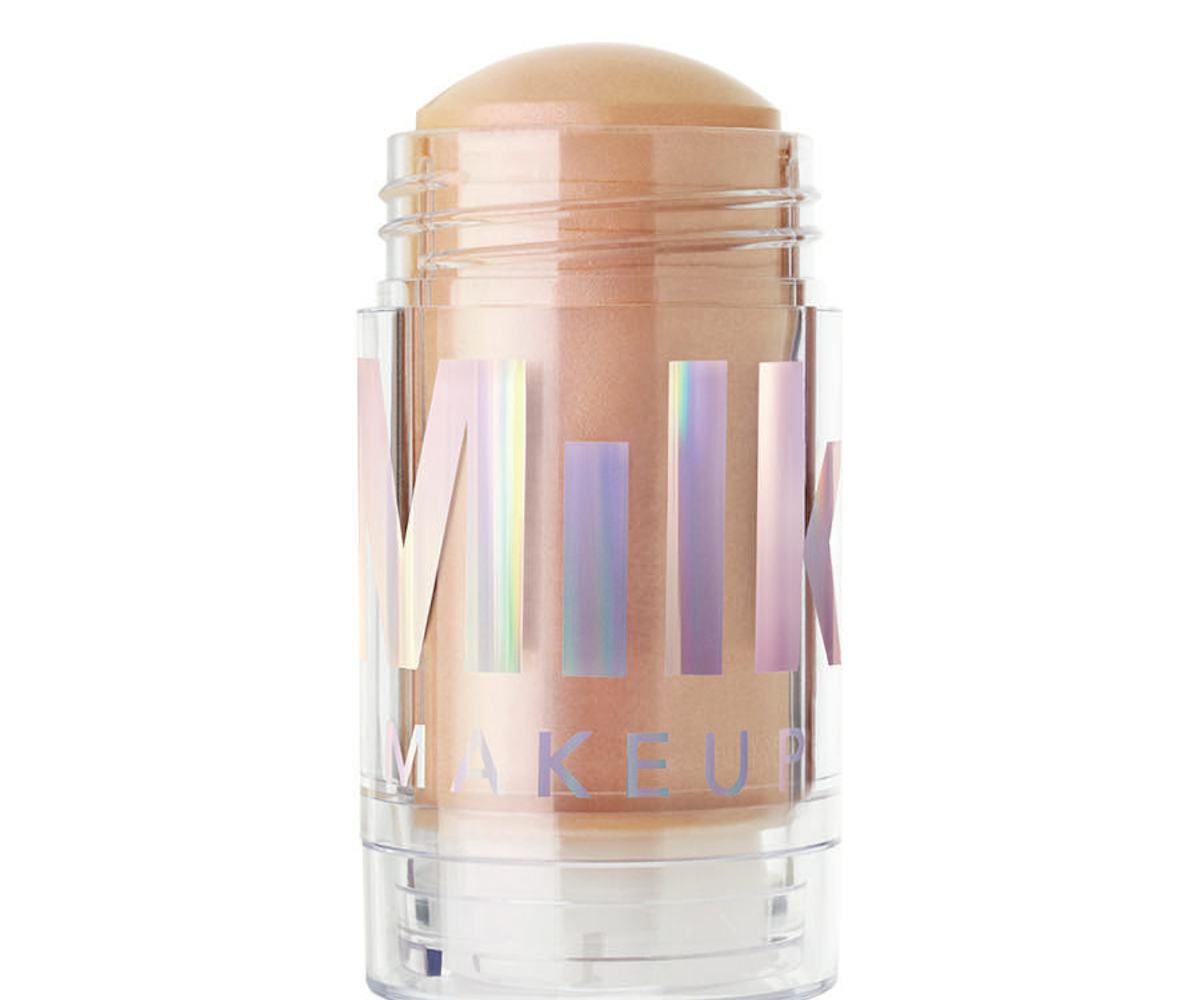 Milk Is Launching A New Holographic Stick
For those looking for a less purple galactic glow
Milk Makeup is popular for a lot of reasons: The company's aesthetic is millennial embodied, and the products are easy to use and travel with, thanks in large part to the packaging. Most importantly, though, Milk products work.
Some of the brand's best-selling items come in a push-pop-like format. There's the Cooling Water, the Bronzer, the Lip + Cheek, and the recently launched (and much adored) Blur Stick. The fairest and most popular of them all though is the Holographic Stick. And now, it's getting a new sister stick with which to share its shimmering spotlight.
The original "Supernova" Holographic Stick is essentially an iridescent lavender product touted as a highlighter. Though the brand notes that you can wear it pretty much anywhere—lips, eyelids, cheekbones, etc.—you're still wearing purple makeup, though; but, for goodness sake, there's still no reason to be shy.
But if you're the type who prefers minimal makeup over go-all-out, your moment is now. The "Mars" stick goes on slightly pink-peach with gold flecks sprinkled in. Similar to the lavender shade, you can wear it pretty much anywhere, but it looks particularly stellar around the cheek area, where it can act as both a highlighter and a blush. It looks subtle upon first application and in certain lighting, but just a moment in the sun will prove otherwise. A swipe or two does wonders.
You can't physically get your hands on it until May 2, but you can check it out on Milk's website now.