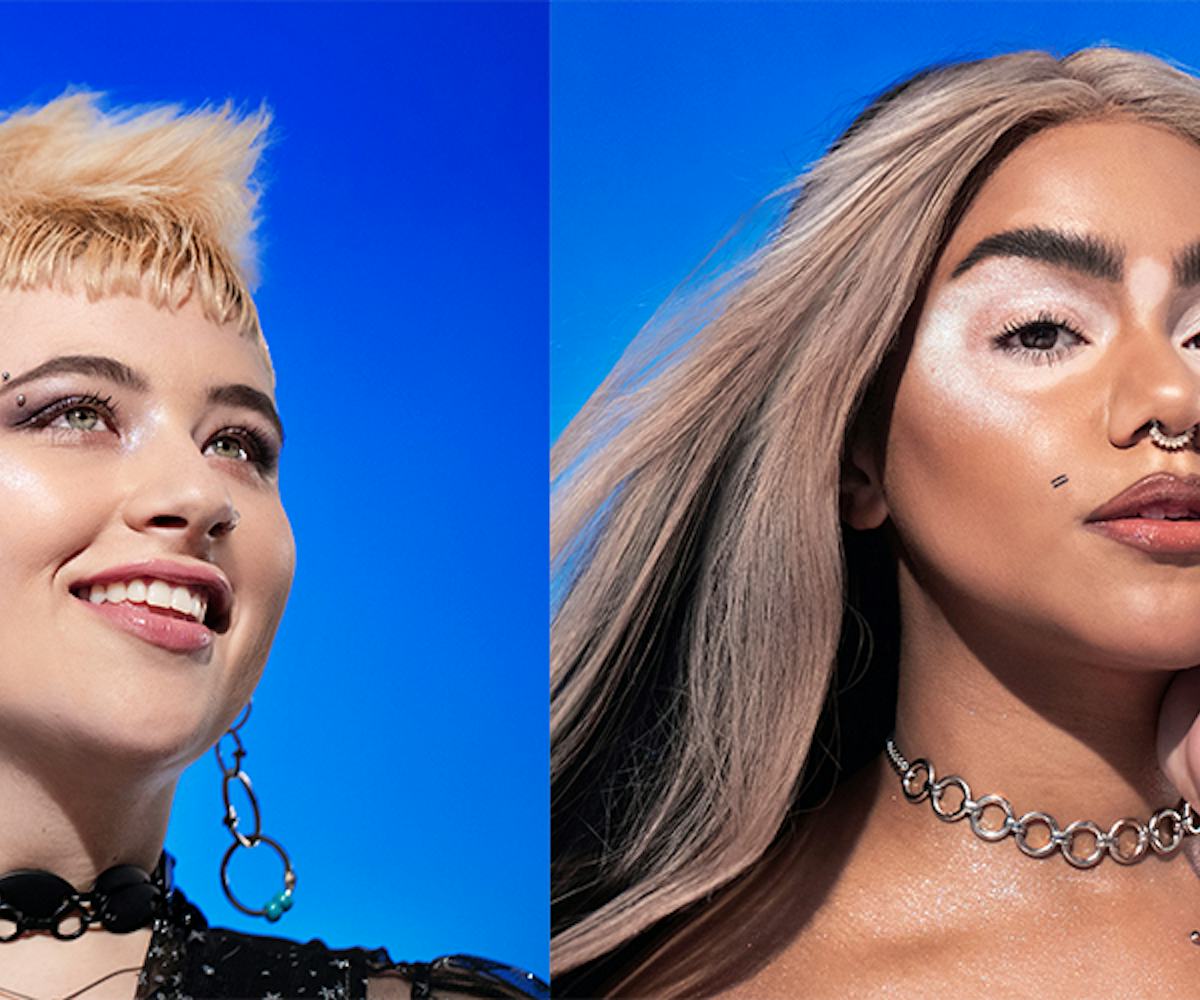 Photos courtesy of Milk Makeup
Milk Makeup Debuts Its New Glitter-Filled Pride Campaign
And products that give back to the LGBTQIA community
It's officially Pride Month, and Milk Makeup is back with a new campaign to kick off the celebrations.
This year, the cult-favorite cosmetics brand—known for its holographic highlighters and oil slick eye glosses—is focusing its attention on all things sparkly. Rejoining the iconic Glitter Stick from last year? The limited-edition Pride Pack, featuring the new Glitter Lip Gloss in Techno and the Equality Tattoo Stamp, for $28.
Photo courtesy of Milk Makeup
To the brand, glitter is more than just, well, glitter. It's a means of self-expression, representing inclusivity, individuality, joy, freedom, and anything you want it to be. (Hence, the campaign tagline "Glitter = ______.") "We are all unique specks of glitter that make up an ever-vibrant spectrum of individuality. Within that vast spectrum of differences, it's so important to recognize that equality is for everyone," co-founder and creative director, Georgie Greville, said in a statement.
Of course, Milk is doing its part to give back, too. Teaming up with The Center, NYC's LGBTQIA community center, the brand will be donating 50 percent from the purchase of the Glitter Stick and Pride Pack to the cause for the month of June.
Check out the stunning campaign, below, and show your support by shopping the Glitter Stick and Pride Pack at both MilkMakeup.com and Sephora.