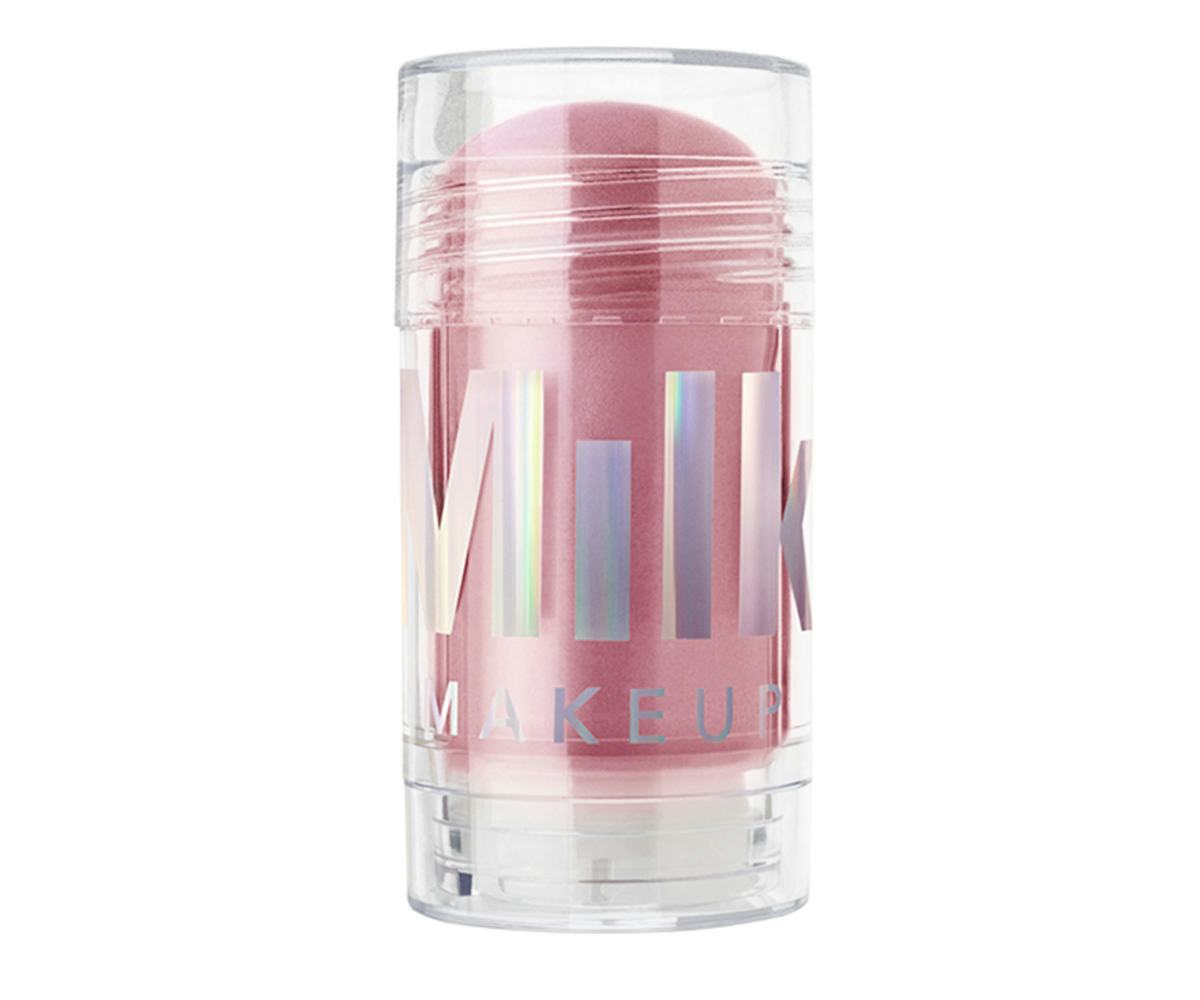 Photo Courtesy of Milk Makeup.
Milk Makeup Is Blessing Us With A New Holographic Stick
Milk Makeup's holographic sticks have become something of a beauty collector's item. "Supernova" was the first and will always be beloved for the way its violet shade helped expand on what we categorized as a highlighter. Then came "Mars," a golden peach color perfect for those with darker skin tones. Now, the brand is bringing us another out-of-this-world addition just in time for the #holodaze.
"Stardust" is being described as a "prismatic pink shade" and is infused with mango butter and coconut oil to help with hydration. Like others before it, it can be applied to the eyelids, cheekbone area, lips, and pretty much anywhere you think needs some dazzling up.
To top it all off, the brand is also bringing back the previously limited-edition Glitter Stick for good. It has a rainbow sheen to it that can be layered on top of Stardust, to bring even more shine into your life, or worn alone. You'll make a lasting impression either way.
"Stardust" will be available starting tomorrow for $28. The "Techno" Glitter Stick Mini can be found on Sephora.com now for $14 and will be available in full size for $30 on MilkMakeup.com starting December 26.