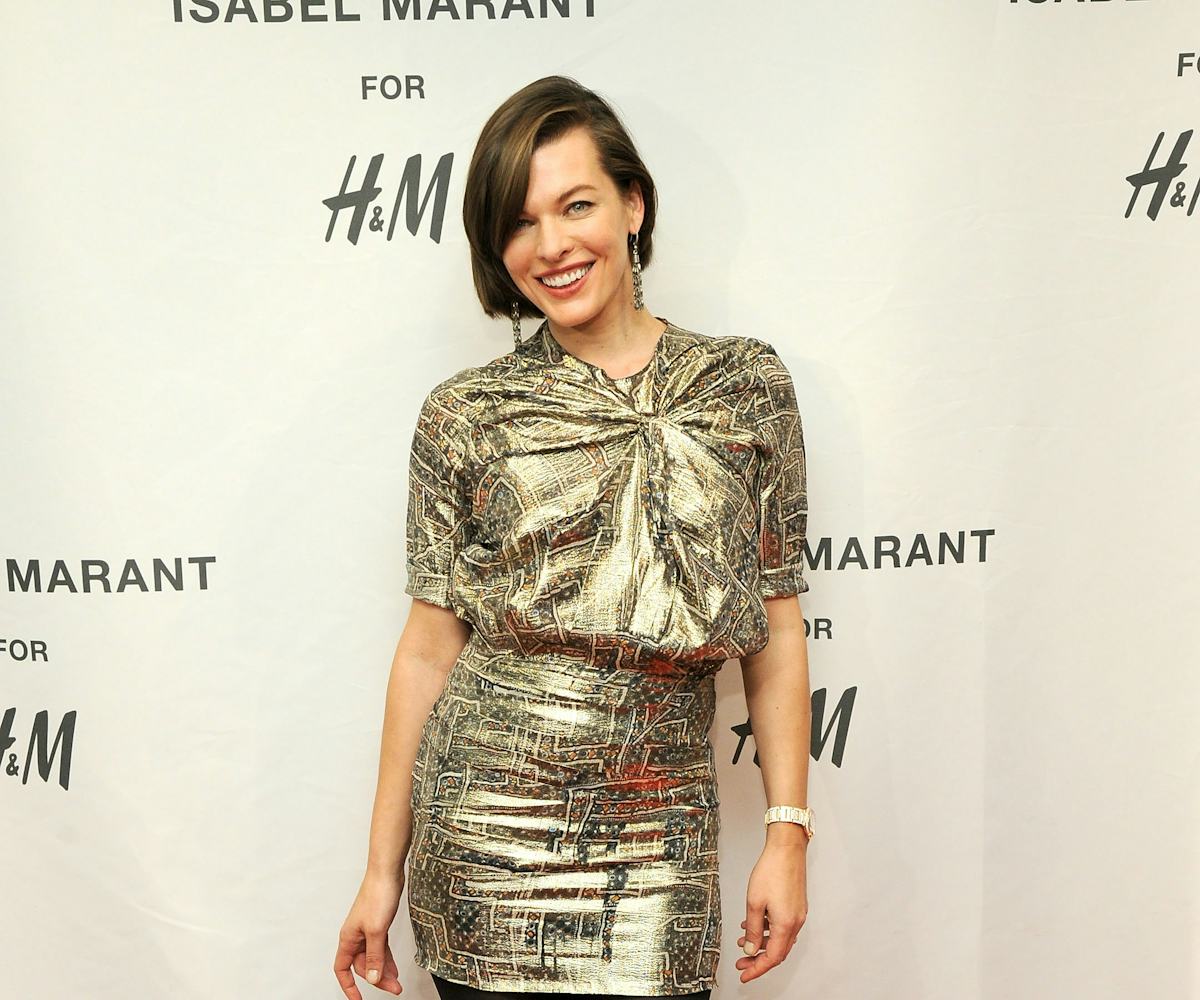 photo by getty images
best dressed: milla jovovich
all that glitters is gold.
Head-to-toe gold outfits are a tricky thing to pull off well. While the more shine you wear the merrier your outfit is, a whole lurex ensemble runs the risk of looking like a roller disco get up from the '70s. (Not that there's anything wrong with that, though.) We can all take a lesson in how to do glittery dressing right from Milla Jovovich, who looked like a million bucks at the VIP shopping event for Isabel Marant pour H&M last night. 
Of course, Jovovich opted for a total Isabel Marant pour H&M look, which is super rad for a lot of reasons. Firstly, the French clearly know a thing or two about how to pull off metallics--nearly every fashion show in Paris this season featured a bevy of glistening outfits. The trick is a simple, unfussy silhouette, minimal makeup, tousled hair, and--duh!--a little je ne sais quoi. Secondly, her entire outfit will be on sale tomorrow at H&M stores, so you can literally mimic her style piece for piece. (Yay!)
If you can't wait until tomorrow to scoop up these Isabel Marant Pour H&M pieces, test drive Jovovich's outfit with our picks below. 
MUST: Forever 21 Sequin Crop Top -- $22.80
TRUST: Guess Gold Miniskirt -- $59