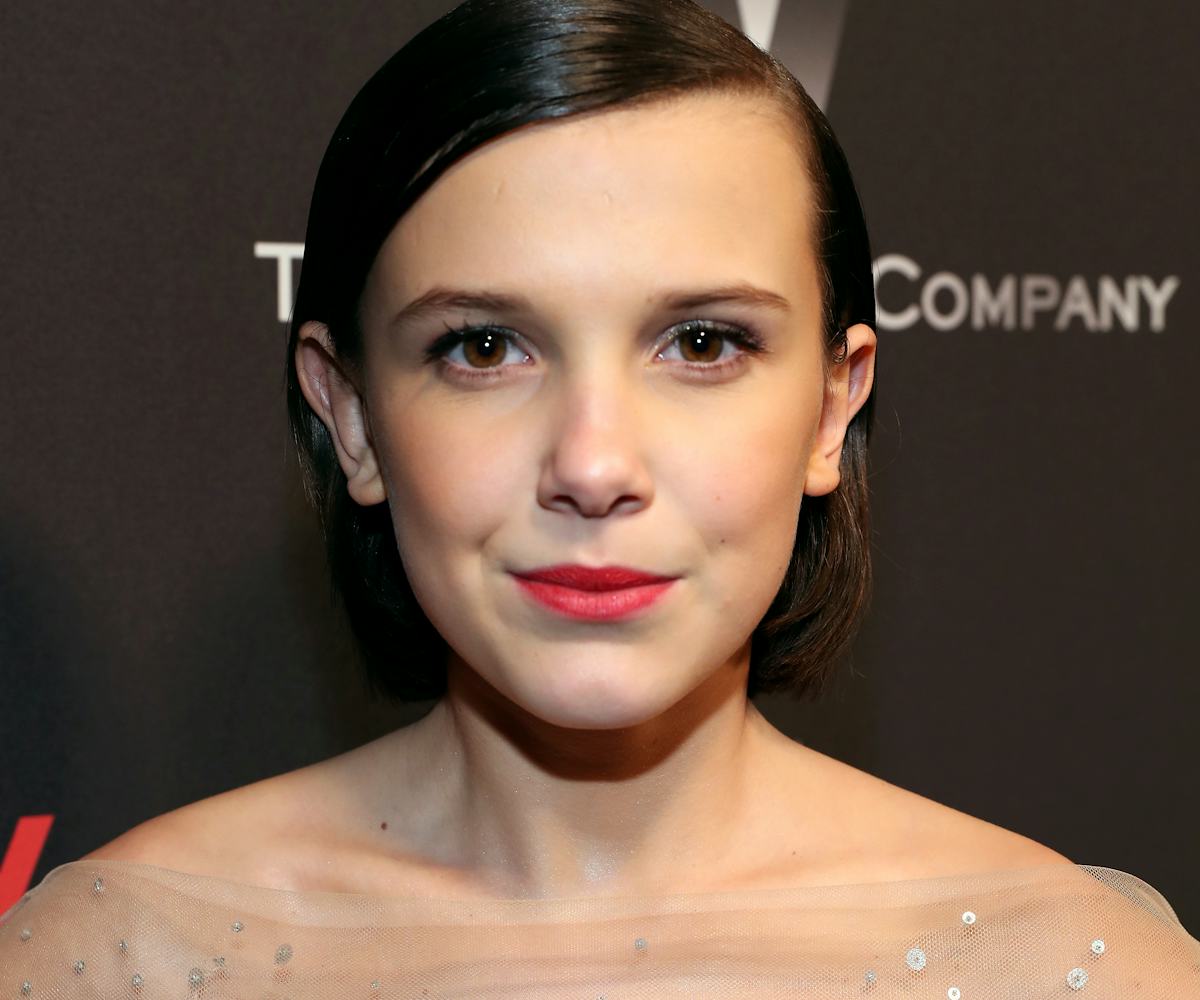 Photo by Jonathan Leibson/Getty Images
Millie Bobby Brown Stars In Raf Simons' Debut Calvin Klein Campaign
Calvin Klein By Appointment
Yesterday, Calvin Klein casually unveiled its first Raf Simons-directed line, Calvin Klein By Appointment, on Instagram of all places. (This seems to be the Cool™ way to make important announcements in 2017.) If that wasn't enough, the iconic brand has tapped Stranger Things' Millie Bobby Brown to star in the minimalistic campaign. 
Abbey Lee, Julia Nobis, and Samantha Eldridge have also been appointed in the cast of "distinct individuals" selected to represent Calvin Klein By Appointment. The brand states that the models were "chosen for who they are, where an essential strength of character is key," and are to be treated equally regardless of their level of fame.
So far, all we've been told about Calvin Klein By Appointment is that it will celebrate "the American woman and American fashion." Simons is expected to present the ready-to-wear collection of 14 styles on February 10 during New York Fashion Week. As we eagerly anticipate, take a look at some of the campaign images in the posts, below.