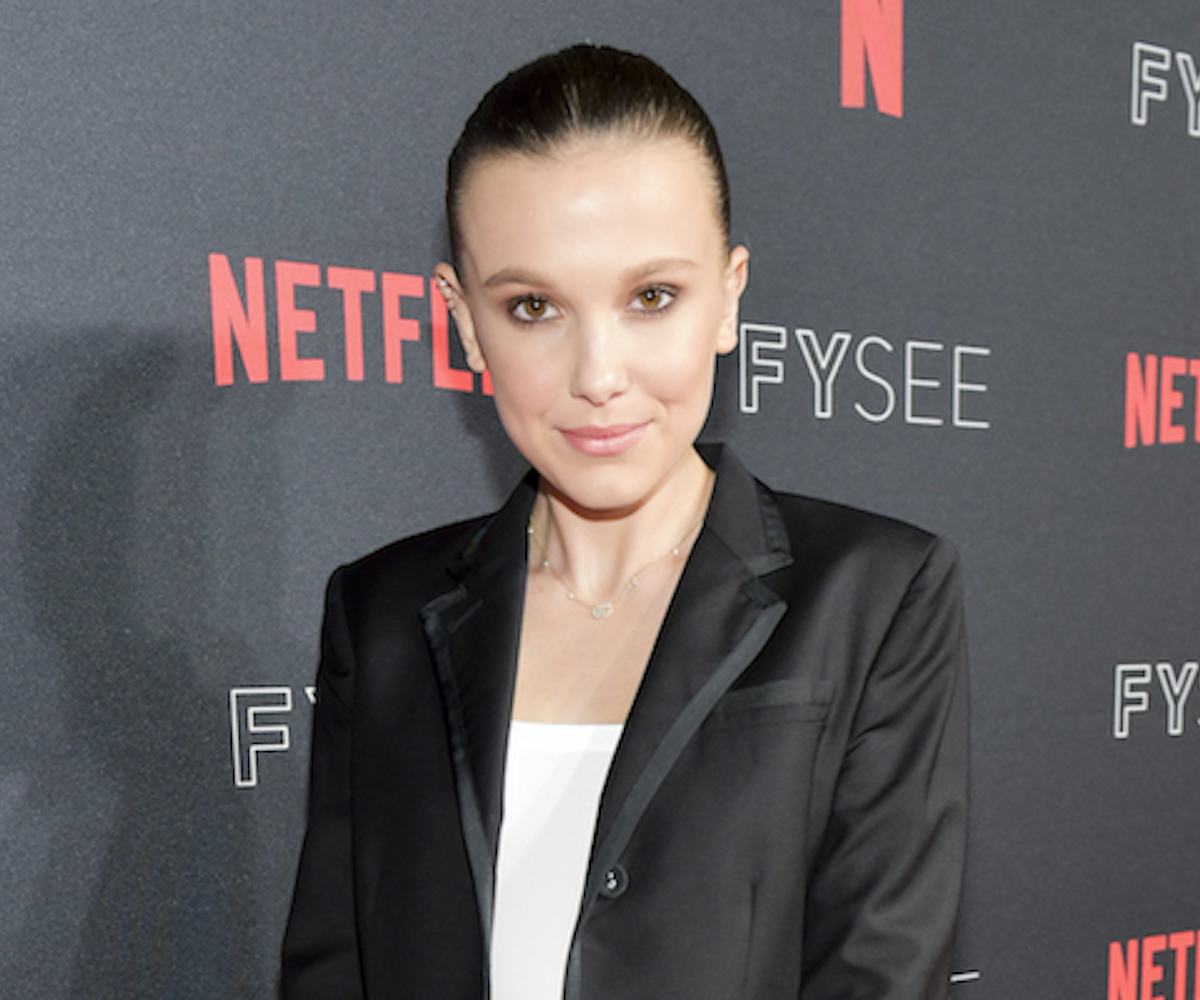 Photo by Rodin Eckenroth/Getty Images
Millie Bobby Brown Wore Upside Down Makeup To Comic-Con
Was this a cheeky 'Stranger Things' reference?
As you may know, we're pretty big fans of under eye makeup—aka, wearing eye shadows, liners, and glitter under the lower lash line rather than on top of the upper lid. Essentially, it's like wearing eye makeup upside down. To our delight, we now know that Millie Bobby Brown is also a fan of this unconventional beauty look.
Yesterday at Comic-Con, Brown sported a bold look created by makeup artist Kelly Deenihan. Keeping her lids bare, Deenihan swiped a bright reddish pink shadow along Brown's lower lash line. She kept the rest of her look minimal, save from a peachy flush in Brown's cheeks. Hairstylist Blake Erik slicked her hair back into a clean ballet bun, making sure all of the focus was directed at her smoldering eyes.
Was this a cheeky way of drawing inspiration from dark and scary alternate dimension, The Upside Down, from Stranger Things? "Eyeshadow in the upside down," Deenihan wrote on Instagram—so we're going to go with yes.