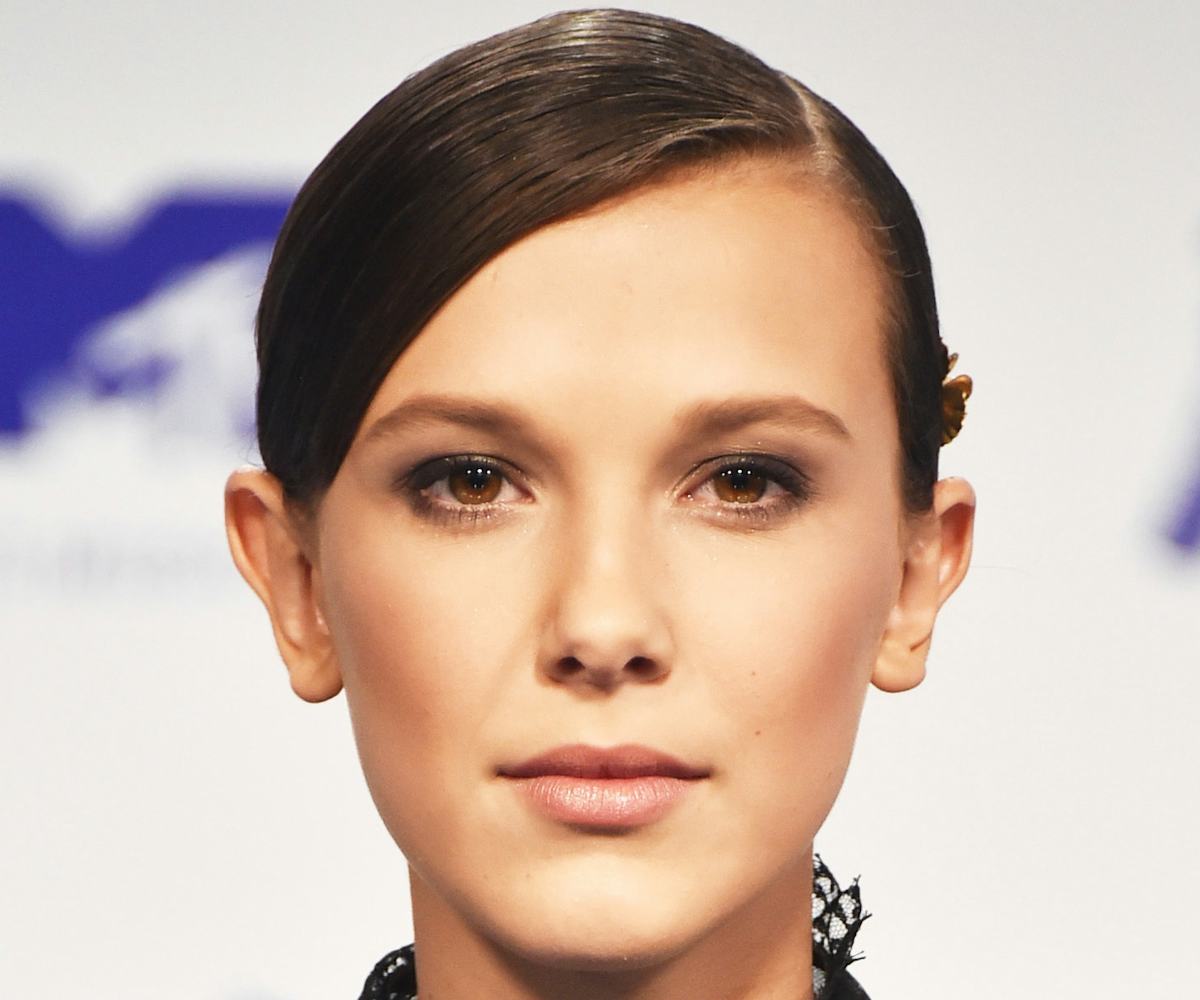 Photo by Frazer Harrison/Getty Images
Millie Bobby Brown Leaves Twitter After Becoming A Homophobic "Meme"
Millie Bobby Brown appears to have left Twitter following the spread of a horrific fake "meme" falsely attributing homophobic quotes to her.
The Stranger Things star, who is a vocal anti-bullying advocate and LGBT rights supporter, seems to have deactivated her Twitter in the wake of the "trend."
This isn't the first time this has happened to Brown. Last November, trolls began circulating vile Photoshops of Brown "saying" homophobic or racist things using the #TakeDownMillieBobbyBrown hashtag, per KnowYourMeme. And it seems that the unfortunate posts have recently resurfaced again "for Pride Month," as noted by some users. Some are also insisting that the meme is for "gays only."
Disturbingly, the meme has sparked many fans to wonder if they're real or why Brown hasn't spoken up about them.
It should go without saying that spreading these memes is several levels of messed up. Not only are they defamatory and disgusting, but Brown is a 14-year-old kid. As Twitter user @zunbarya pointed out, "You are grown adults, editing photos of her with captions that include the f slur, violence against lgbt community for comedy and it's fucking gross."
Brown has yet to comment on her account deactivation. NYLON has reached out to her representatives for comment.