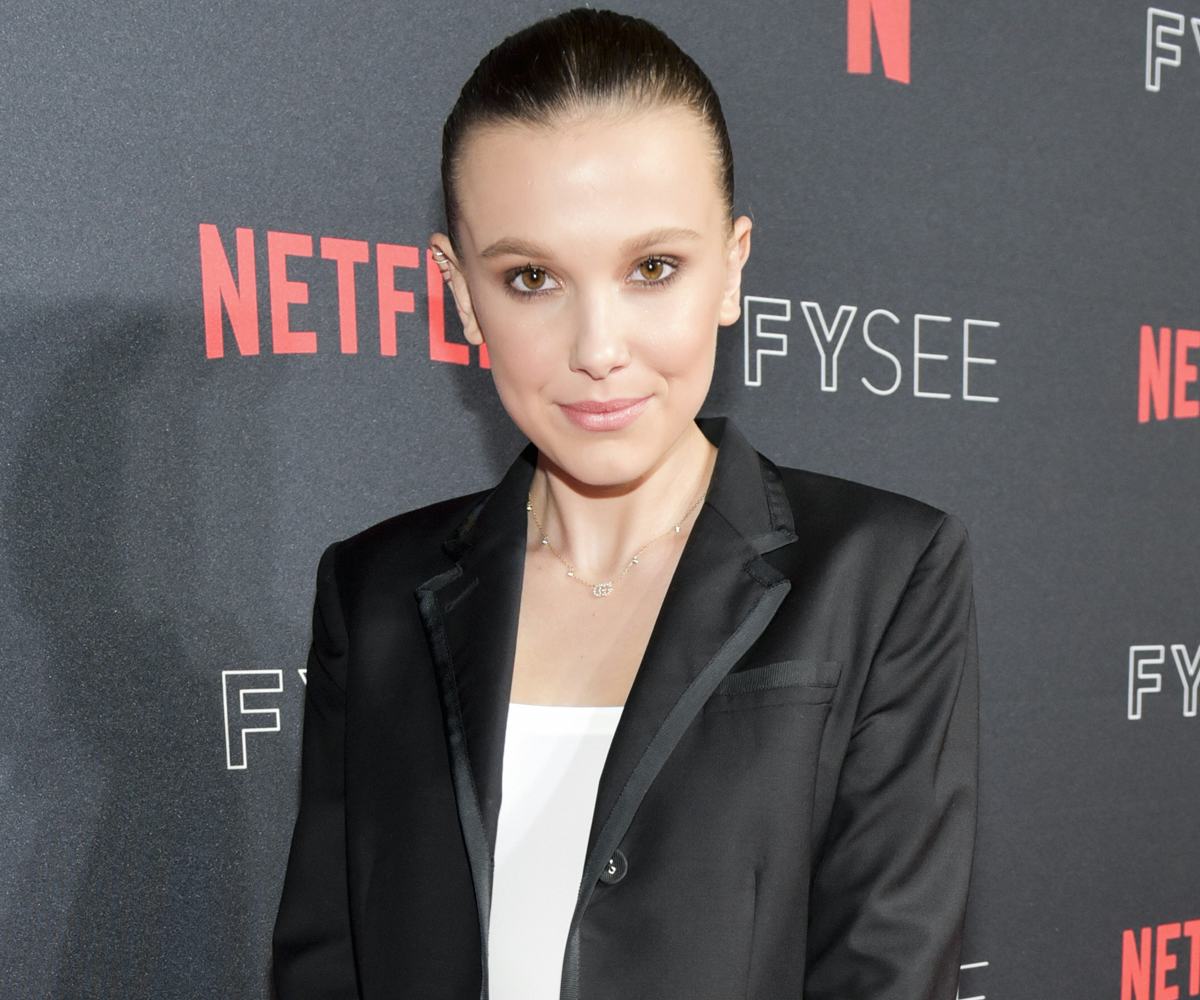 Photo by Rodin Eckenroth/Getty Images
Millie Bobby Brown Shut Down Cyberbullies After Leaving Twitter
Following her becoming a homophobic "meme"
Almost a week after leaving Twitter following an onslaught of homophobic Twitter "memes," Millie Bobby Brown has finally addressed trolls in a powerful anti-bullying speech.
Over the weekend, Brown skipped the MTV Movie & TV Awards due to a knee injury, opting instead to deliver a video message accepting her award for Best Performance in a Show. After thanking her fans and shouting-out her Stranger Things cohorts, Brown finished off her speech with a pointed message directed at her bullies.
"Since I know there are many young people watching this—and even for the adults, too—they could probably use the reminder that I was taught: If you don't have anything nice to say, just don't say it," Brown said. "There should be no space in this world for bullying, and I'm not going to tolerate it, and neither should any of you."
The viral "meme" saw users overlaying photos of Brown with homophobic quotes falsely attributed to her. As a result, Brown, a vocal anti-bullying activist and LGBTQ supporter, abruptly left the platform last week.
That said, it seems like Brown isn't letting this all get her down. At the end of her speech, she capped off her message with a wink and one final send-up to her haters. "If you need a reminder of how worthy you are and to rise above the hate," she said, "message me on Instagram." Dragging the bullies during your internationally televised awards acceptance speech? Talk about a clapback. Watch her entire speech below.