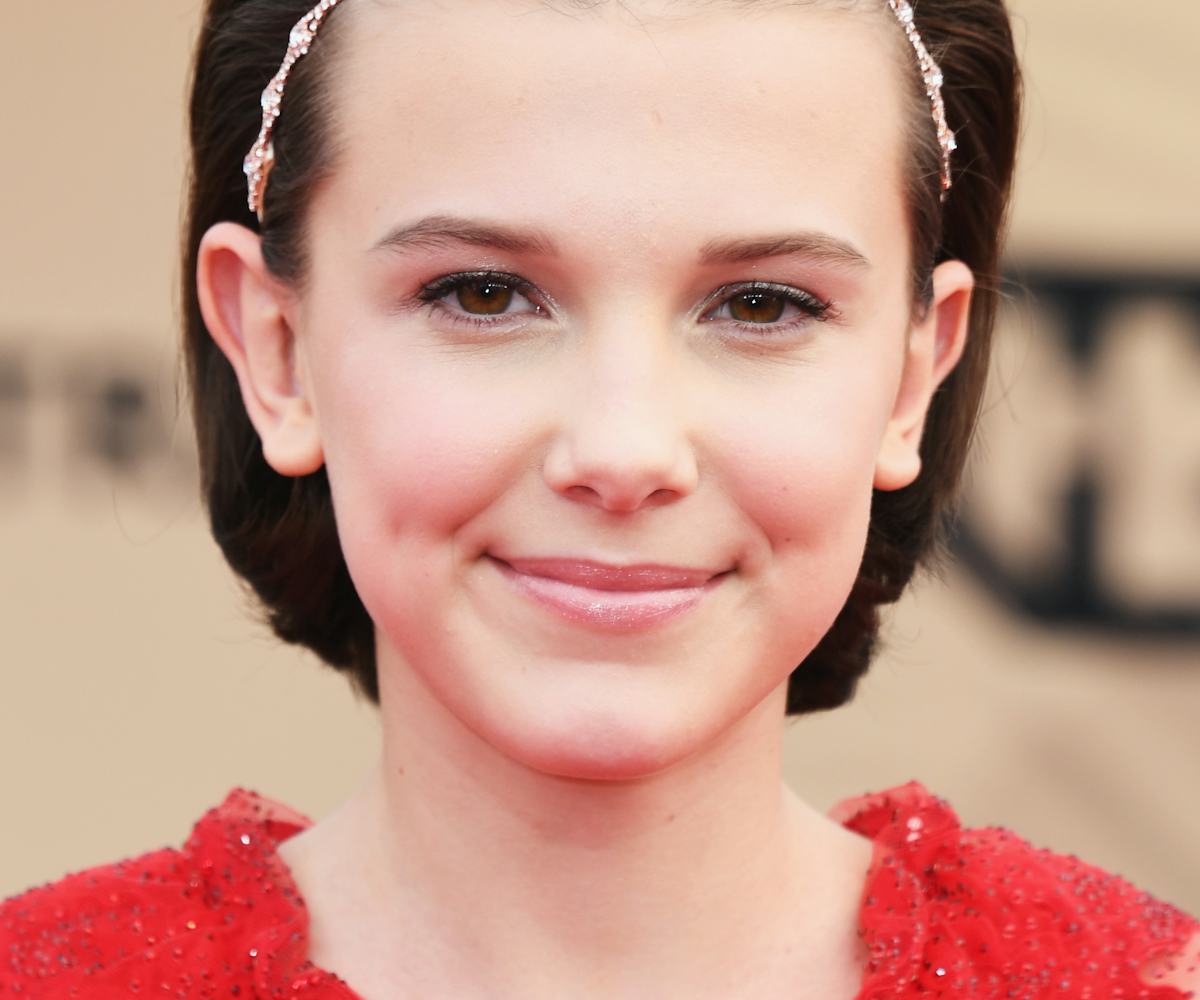 Photographed By lberto E. Rodriguez/ Getty Images.
Millie Bobby Brown Was Just Signed To IMG Models
Eleven is stepping in front of a different kind of camera
At 12 years old, actress Millie Bobby Brown's resume is already more impressive than most people in their second decade. The star of the instant cult-favorite Stranger Things already has a hit series under her belt, a Calvin Klein campaign, is set to star in this summer's Godzilla: King of the Monsters, and, now, a modeling contract.
Not just any ol' modeling contract, either. Brown has just been signed to IMG models, which is home to little-know names like Gigi and Bella Hadid, Joan Smalls, Karlie Kloss, and Ashley Graham.
Now, which designer is going to be the first to snag the 12-year-old for their next show? She's reportedly too young to strut down the runway, but maybe for a teen collection? Or, a presentation? Hopefully, she'll bring her natural curls with her (which we saw recently on Entertainment Weekly's cover). We love a good shaved head moment, but we can't pretend like her coils aren't golden. We just can't.