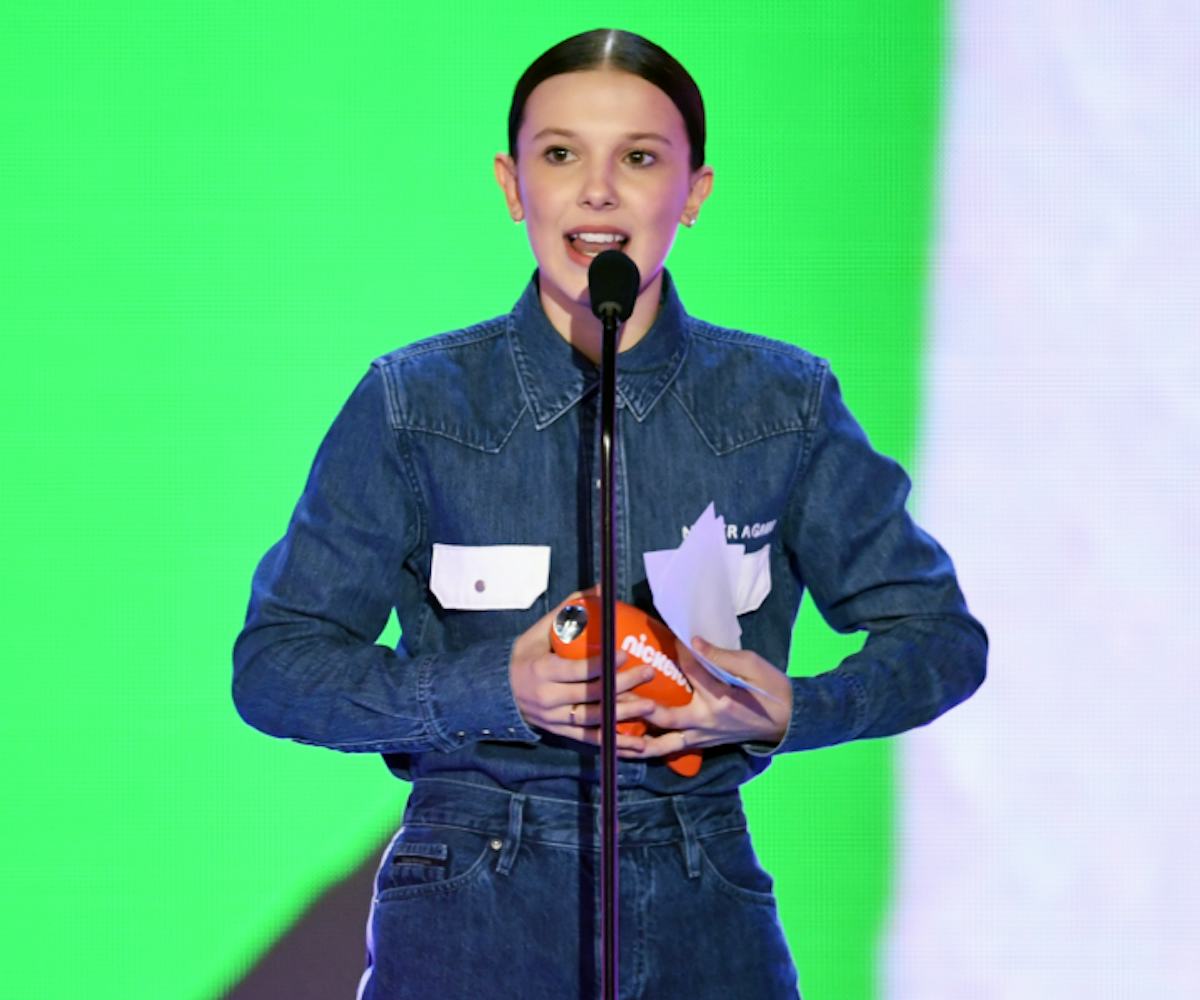 Photo by Kevin Winter via Getty Images
Millie Bobby Brown Supports March For Our Lives At Kids' Choice Awards
She wore the names of the Parkland shooting victims on her shirt
Nickelodeon's annual Kids' Choice Awards event took place this year on March 24, the same day as the March for Our Lives protests that happened in cities across the United States and around the world. Stranger Things actress Millie Bobby Brown, who won the award for "Favorite TV Actress" took the opportunity to address and show her support for the protest, while also honoring the deceased in her emotional acceptance speech.
She also paid tribute to the march by wearing a denim shirt with "March For Our Lives" emblazoned at the top, with the names of the 17 victims from the Parkland shooting written below. The shirt also had the phrase "Never Again" above the front pocket in reference to the movement started by a group of Parkland student survivors fighting against gun violence.
"The March for Our Lives demonstrations that took place all over the world today have inspired me and impacted us all in one way or another," she said, upon accepting her award, adding:
I am so very grateful and I appreciate the love and support of my fans and the opportunity that our show, Stranger Things, has created for me. But more than anything, I get to be up here, and I'm privileged to have a voice that can be heard, one that I can use to hopefully make a positive difference and help influence change.
She then made a tearful nod to victims of gun violence, saying, "For the angels among us, your spirit lives on. This is for you."
Watch her full speech below: