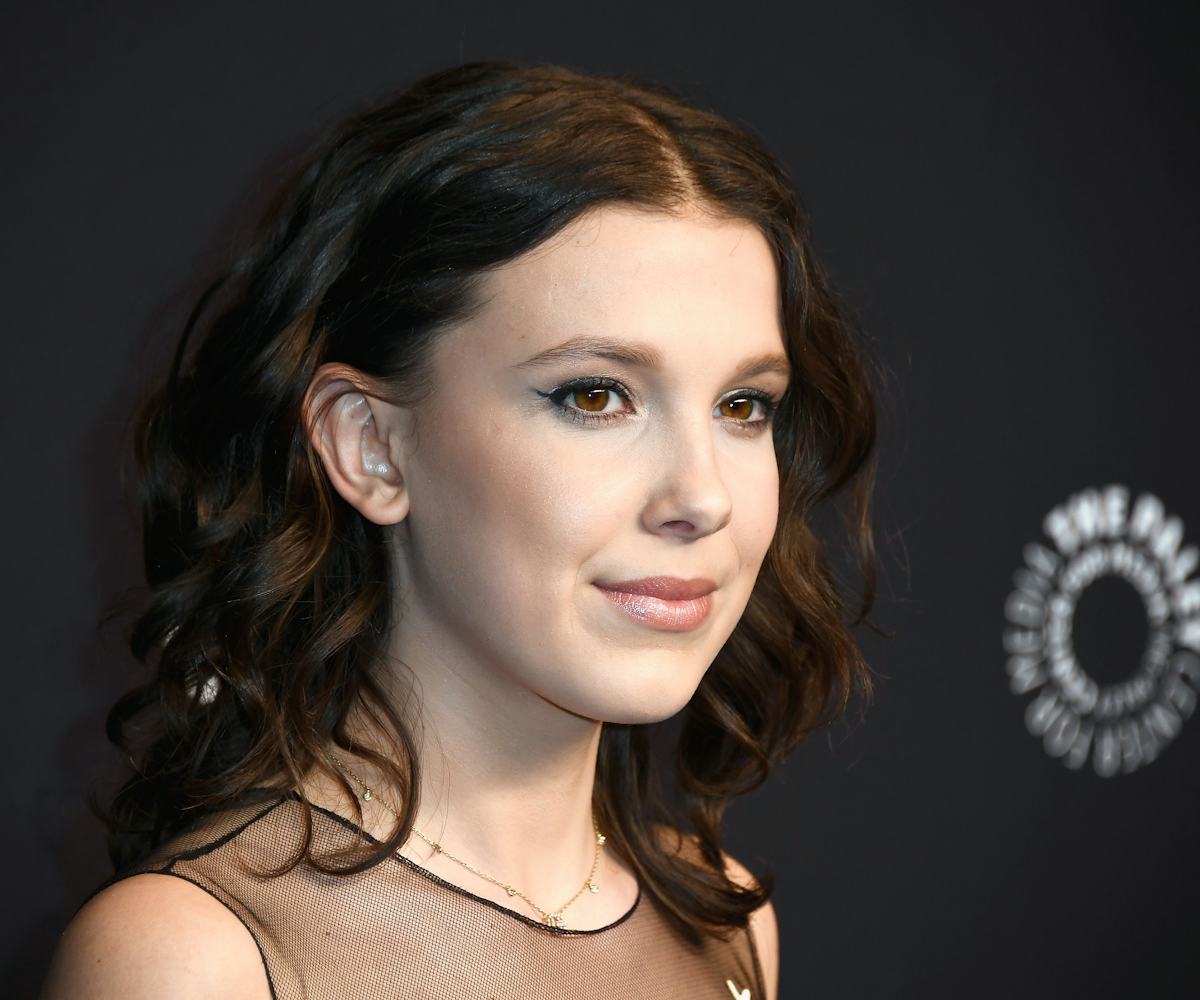 Photo by Frazer Harrison/Getty Images
Millie Bobby Brown Will Narrate Darren Aronofsky's "Cosmo Epic"
Actress-slash-style icon Millie Bobby Brown will narrate an episode of Spheres, a VR series produced by Darren Aronofsky. The three-part series will make its world premiere at the Venice Film Festival.
Brown joins Jessica Chastain and Patti Smith, who narrated the two previously released episodes that were shown at Sundance and Tribeca, respectively. Venice will premiere the three episodes together for the first time. The episode voiced by Chastain took viewers inside a black hole, while Smith's installment took a look at the formation of the universe. Brown's episode, titled Spheres: Chorus of the Cosmos, "explores the sounds of the universe from the vantage point of earth." Sounds like the perfect fit for an actress who has gone and returned from the Upside Down.
Spheres made history as the first VR project to receive a seven-figure deal at Sundance, and the episode featuring Chastain is nominated for an Emmy for Innovation in Interactive Media.
After its premiere at Venice, the series will be released this fall on Oculus. While announcing Brown's involvement on Instagram, Aronofsky also included a first look at her episode. Check it out, below.