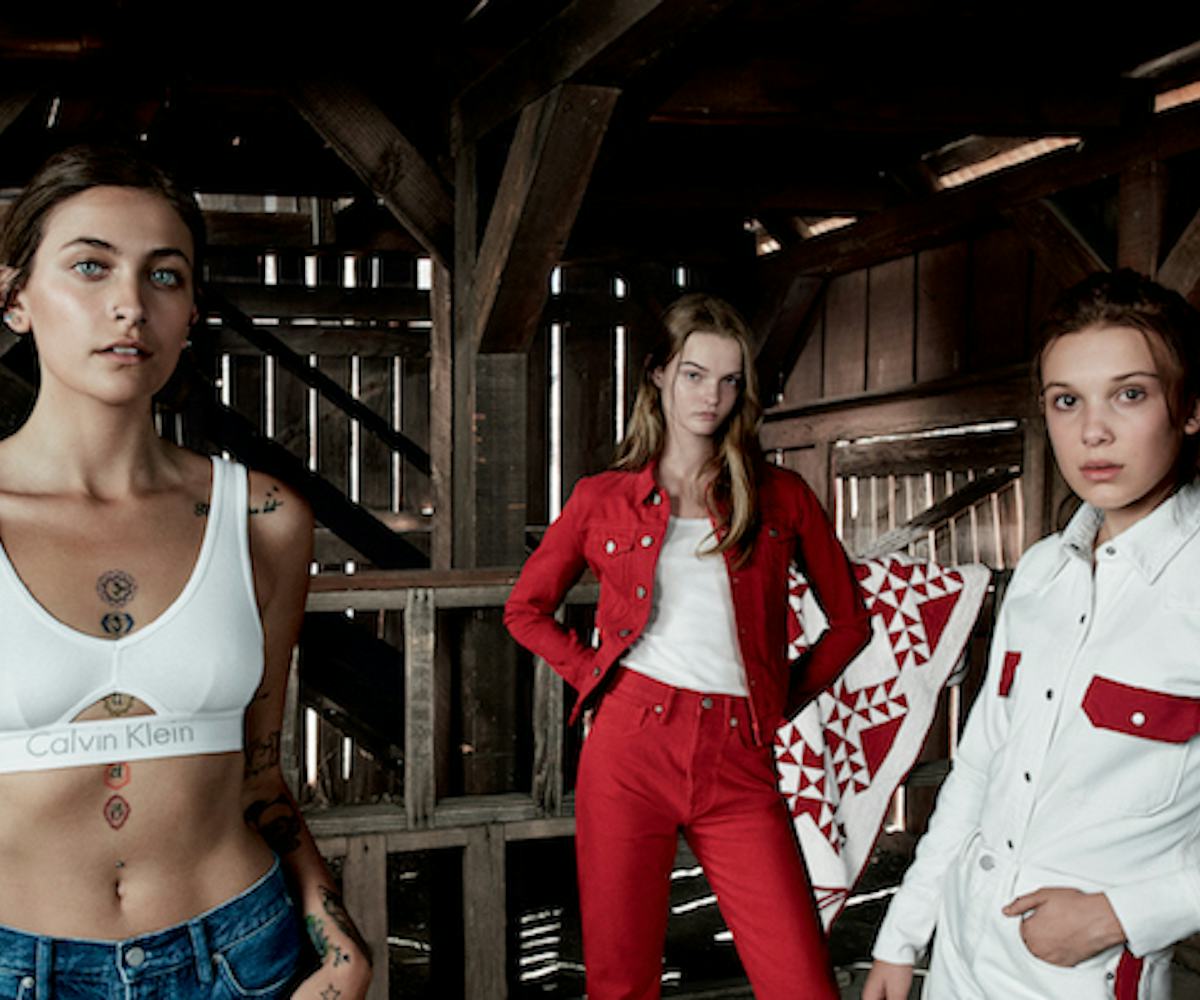 Photo by Willy Vanderperre
Millie Bobby Brown and Paris Jackson Star In The Latest #MyCalvins Campaign
Alongside Calvin Klein vet Lulu Tenney
Is it just us, or do the #MyCalvins campaigns just keep getting better and better?
Since the campaign first launched last November, we've seen some pretty epic groupings, from Solange's chosen family and the A$AP Mob crew to literal blood relatives like the Gerber siblings and the Kardashian-Jenner clan.
The latest installment of the family-driven ads tapped some of the most influential young people right nowt: Millie Bobby Brown, Paris Jackson, and Calvin Klein-favorite, model Lulu Tenney. All three are under 20 years old, and have promising careers ahead of them, with both Brown and Jackson known for their talent as well as their activism. At a time when the youth have so much power and such strong voices, this grouping is a pretty awesome representation of the future.
While these three might not seem as tight-knit as the "families" we've seen featured in the past, we shouldn't be surprised to see them in a campaign together. How could we forget the time all three starred in the Raf Simon's-directed video-slash-advertisement for The XX's song "I Dare You?" This marks the second time the three are working together, dressed in head-to-toe Calvin.
Check out the full campaign, below.