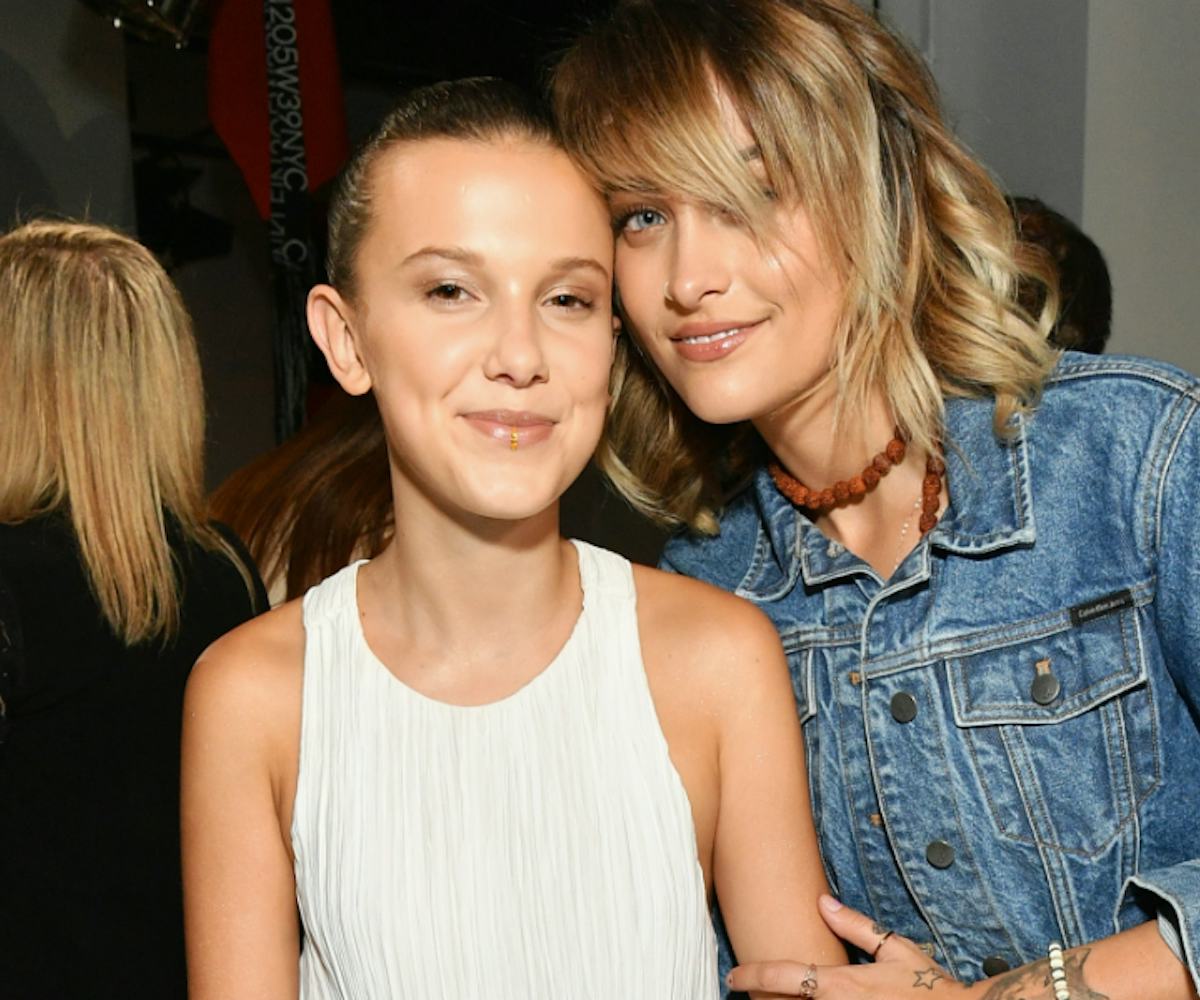 Photo by Dia Dipasupil/Getty Images
Millie Bobby Brown's Friendship With Paris Jackson Is So Sweet
Get ready for all of the friendship feels
Millie Bobby Brown and Paris Jackson have been friends for some time now (in case you missed it, Brown posted the adorable photo below of the pair almost a year ago)—that's not news. But this weekend we got to see a whole new side to their friendship, and it got them both (and really, all of us) a little emotional on social media.
On Friday, Calvin Klein released a behind-the-scenes video of Brown, Jackson and model Lulu during their #MyCalvins campaign shoot, and in it, Brown discussed what family and friendship means to her. In the process, she dished on her friendship with Jackson.
"Family means a lot, friends mean a lot," Brown said. "I can only truly count my friends on one hand, which I think is the most special thing that I have." The Stranger Things actress also said that she'd "rather have five friends" than have thousands of friends, describing the friends she has as "people I absolutely love and adore." And of course, she ended by saying, "Paris is one of those people."
In another clip in the video, Jackson described Brown and Lulu as "like sisters" to her.
After the video came out, the two friends took to Twitter with their feelings.
"I got teary-eyed when you said that," Jackson tweeted at Brown, adding "I love you so much." 
Brown responded by calling Jackson "one of [her] closest sisters." (I'm not crying, you're crying.)
Honestly, if this exchange doesn't make you want to text your best friend how much you love them right now, I don't know what will.