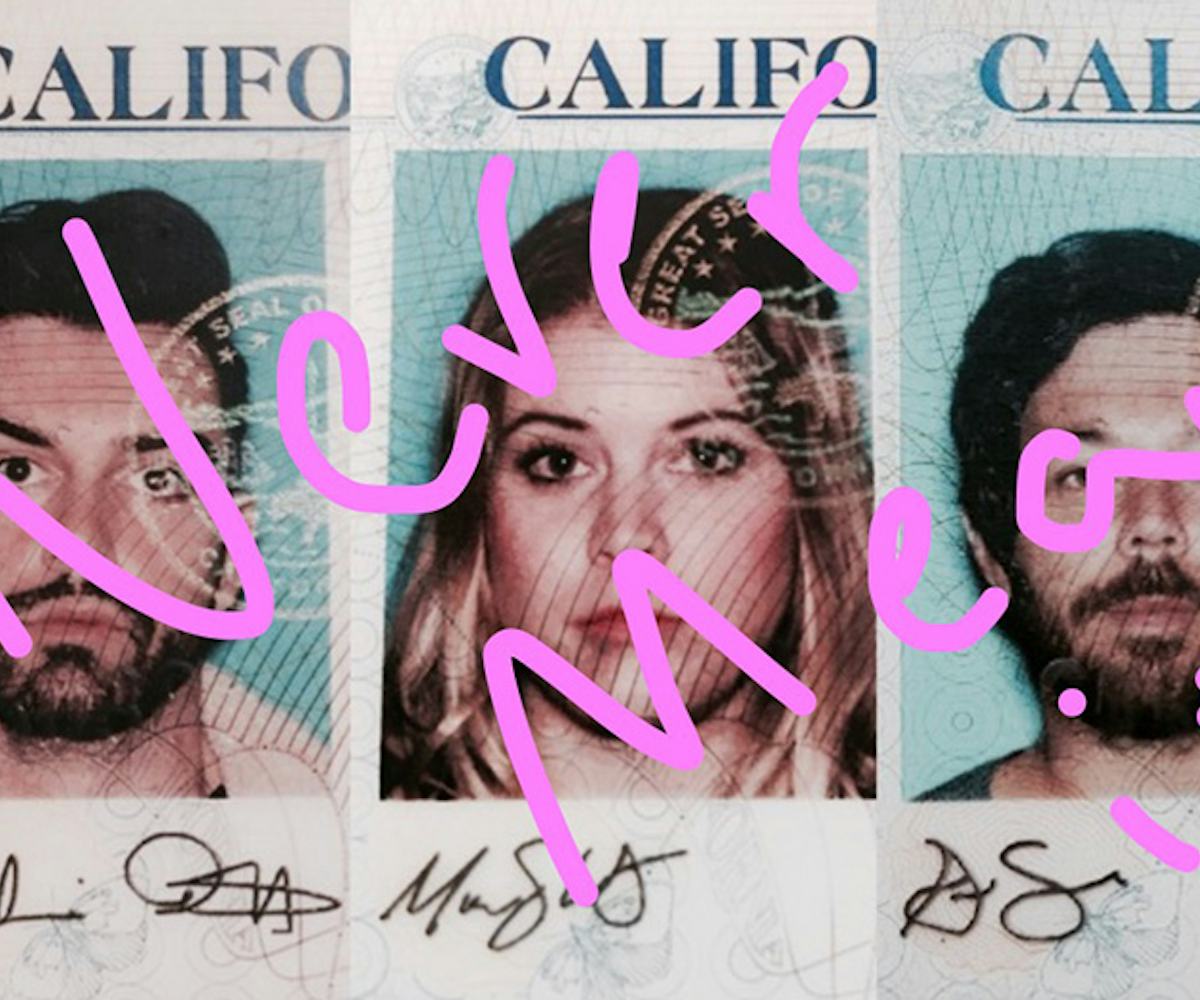 Photo courtesy of Milo Greene.
Milo Greene Reel It In For A New Song
Listen to "never mean it" here
The silent wake The xx has left means more space for acts like Milo Greene to step up, experiment, and shine. The L.A. trio returns today, with a blissfully minimal track "Never Mean It."
The new song was born out of living rooms and the constant pressure to not anger the neighbors. "Everything just kind of flowed out of us once we finally got off tour and had time to decompress," the band explained over e-mail. "Releasing demos is an experiment. Maybe these songs end up on the next record, maybe they don't. But it's nice to throw something out there to share instead of having it sit on our computers, never to see the light of day like so many songs have."
"Never Mean It" is a hushed, ambient track that finds the trio toning things down. The sparse production means Marlana Sheetz's vocals have room to soar while Robbie Arnett and Graham Fink's call and response echo around her. The result is nothing short of alluring, mellow, and atmospheric—a song perfect for rainy days, kicking back, and zoning out. Listen to it, below.