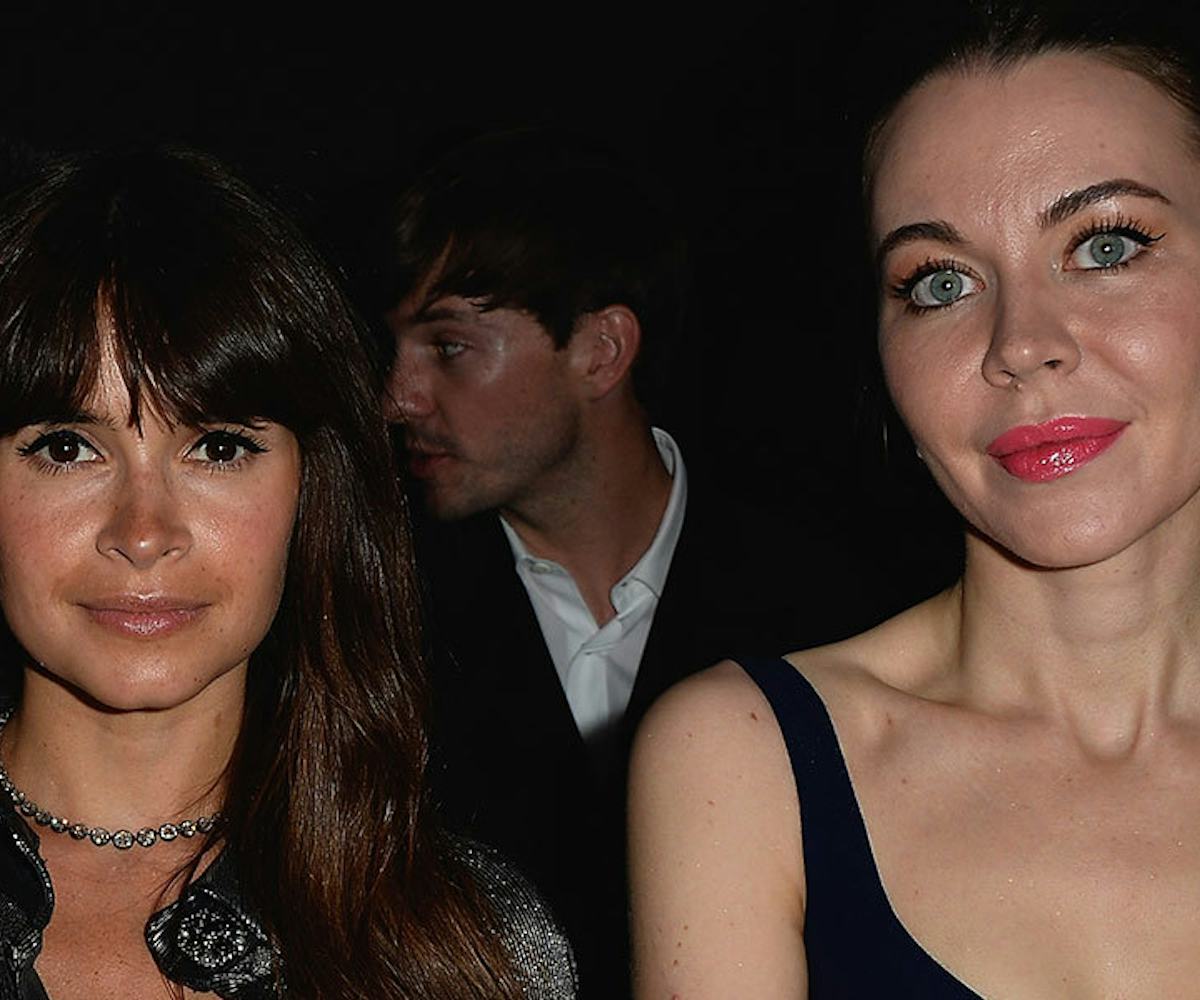 Photo by Pascal Le Segretain/Getty Images.
Dear Fashion People: If You're Not Black, Don't Use The N-Word
Why is this still happening?
Late last night, Miroslava Duma, co-founder of Buro 24/7 and The Tot, casually posted a photo of a bouquet and an accompanying note she received from designer Ulyana Sergeenko on Instagram. "To my n*ggas in Paris," it read. In case you're wondering, no, neither Duma nor Sergeenko is black.
Duma has since taken the post down, but that didn't stop the backlash from swarming Sergeenko. The couture designer posted an apology on Instagram this morning, noting that she woke up to a phone full of insulting messages. In an attempt to explain her use of the slur, she writes: "Kanye West is one of my favorite musician, and NP is one of my favorite songs. And yes, we call each other the N word sometimes when we want to believe that we are just as cool as these guys who sing it." She explains that her daughter is half-Armenian and that she's never divided people by white or black. She concludes with an "apology" and a proposition: "I am deeply sorry to everyone whom I might offended…I have certainly learned my lesson and I am grateful for it. There is enough anger in the world out there, please, can we stop it here?"
Except, no, the conversation shouldn't stop here. Just because Sergeenko didn't mean to offend doesn't mean she didn't. The irony of it all is the fact that the fashion industry has historically left out black people—from the runways, from campaigns, from editorials, from workrooms—and yet continue to use our hair, culture, and style as "inspiration" because it's "cool." And, in most cases, will refuse to acknowledge they did anything wrong especially when they did everything wrong. Everybody wants to be black without carrying the burden of being black, and the fashion industry proves, time and time again, to be one of the worst offenders of this.  
Duma has also issued an apology, which you can read below: