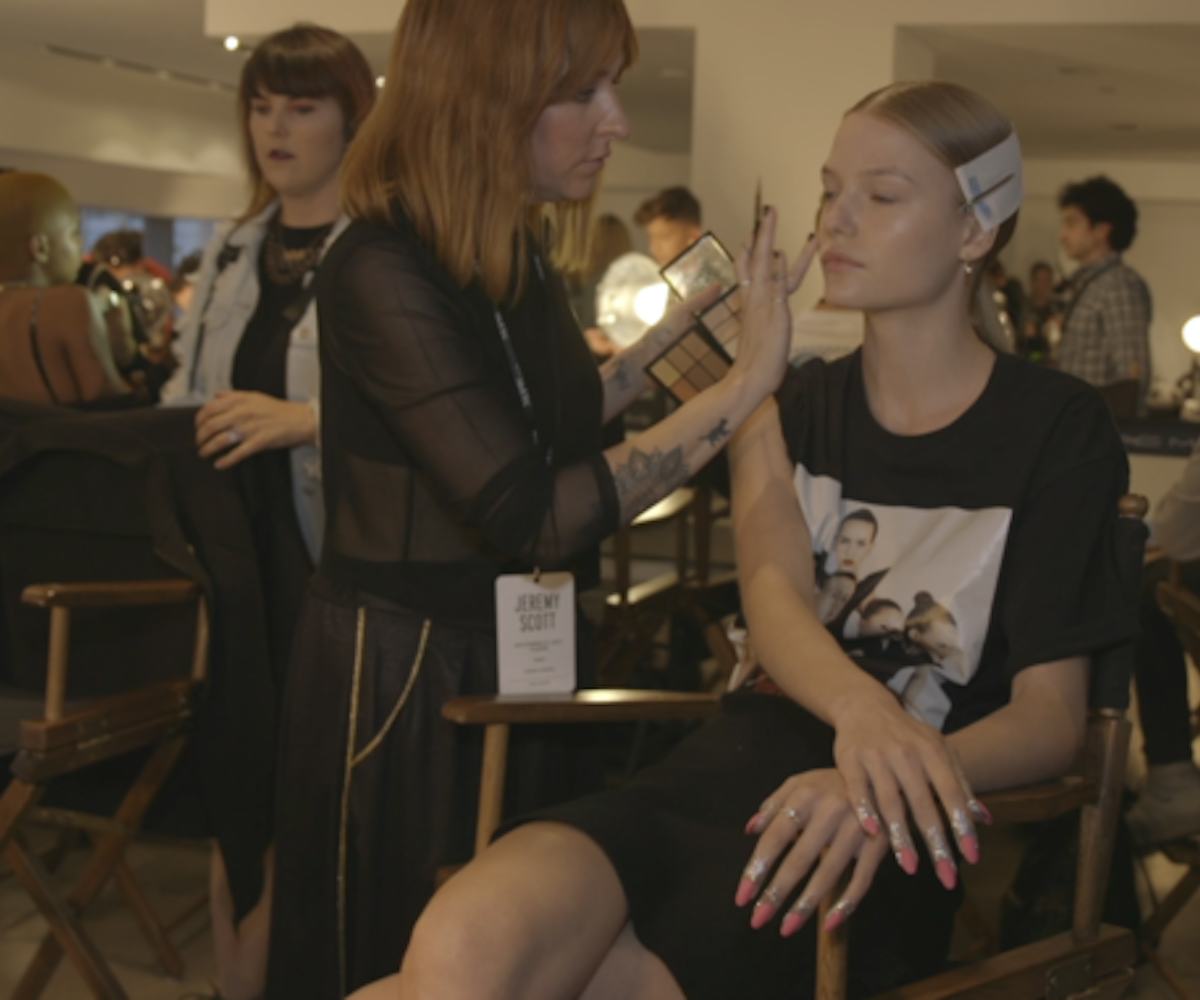 How To Rock Jeremy Scott's Glitter Nail Look In Three Easy Steps
Gel manicure? We don't know her
At New York Fashion Week, glitter isn't just a trend—it's a lifestyle. And what better way to shine bright, like the diamond you are, than with a killer manicure?
We saw (and envied) this look during Moschino's 2018 Resort Collection in June. Now Miss Pop has returned to her sparkling roots with CND for Jeremy Scott's Spring/Summer 2018 collection—and gave us some tips on how to recreate the look at home.
The best part? The glitter is non-toxic and won't rub off, meaning you can sport your glitter nails while reading, typing, or eating.
"To get this look, you do your spirit gum or eyelash glue, you take a paintbrush, you dip it into loose cosmetic glitter—which is important because it's not toxic, so if you eat a sandwich, you're good," Miss Pop tells NYLON assistant digital editor Jenna Igneri. "And you just stroke it down, and as you streak down, it will naturally fall and set into the glue. And it'll last all day and all night, which is probably when you want it to last—all night."
See the manicures up close and personal, above. 
Credits:
Produced by: Cortney Wilson
Directed by: Tina Vaden
Edited by: Sophia Peers