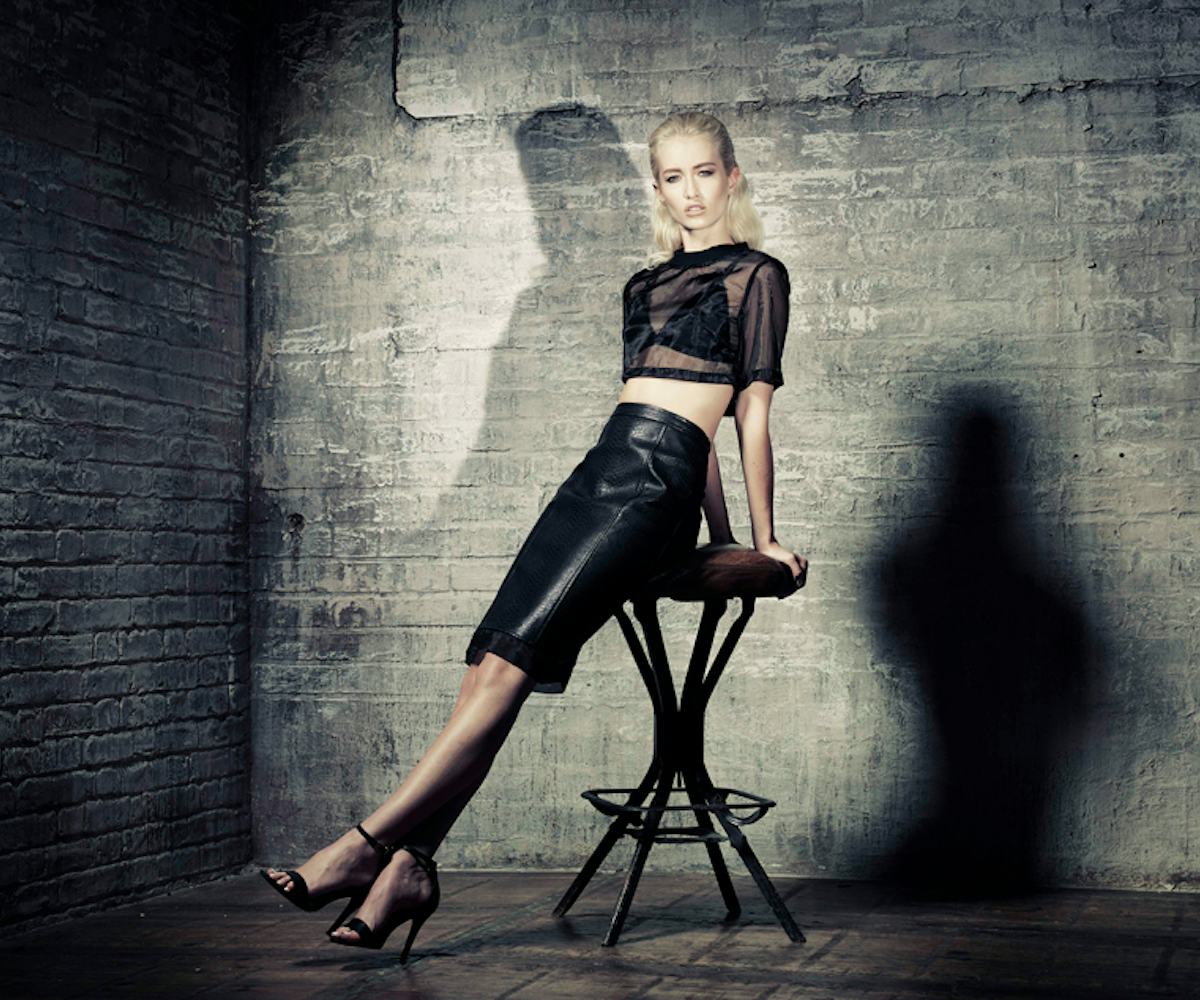 first look: missguided
peace, love, and really cute clothes.
It doesn't matter if it's lace dresses or kimonos or a skeleton onesie, we can always rely on Missguided to deliver clothing we want in our closets pretty much immediately. But while the label's traffic-stopping pieces will always have a place in our wardrobes (everyone needs a kimono, right?) the relaunch of the company's Peace + Love line takes a "less is more" mentality. 
Officially available today online, the new collection is basically perfect winter dressing, all wrapped up in a slick, sporty package. While it's packed with athletic-inspired touches like mesh, comfy trousers, and racerback tanks, thanks to fabrics like luxe leather and silk, they're way too stylish to be even within a one-block radius of a gym. And yes, we know that holiday dressing usually means sparkles and shine, but this lookbook makes a case for going the opposite direction....and standing out in this sea of glitter. 
Despite what you might think, neutrals aren't always boring! And especially not when the clothes as cool and as awesomely styled as the ones here. So peep the lookbook below and get inspired to have a really chic winter.