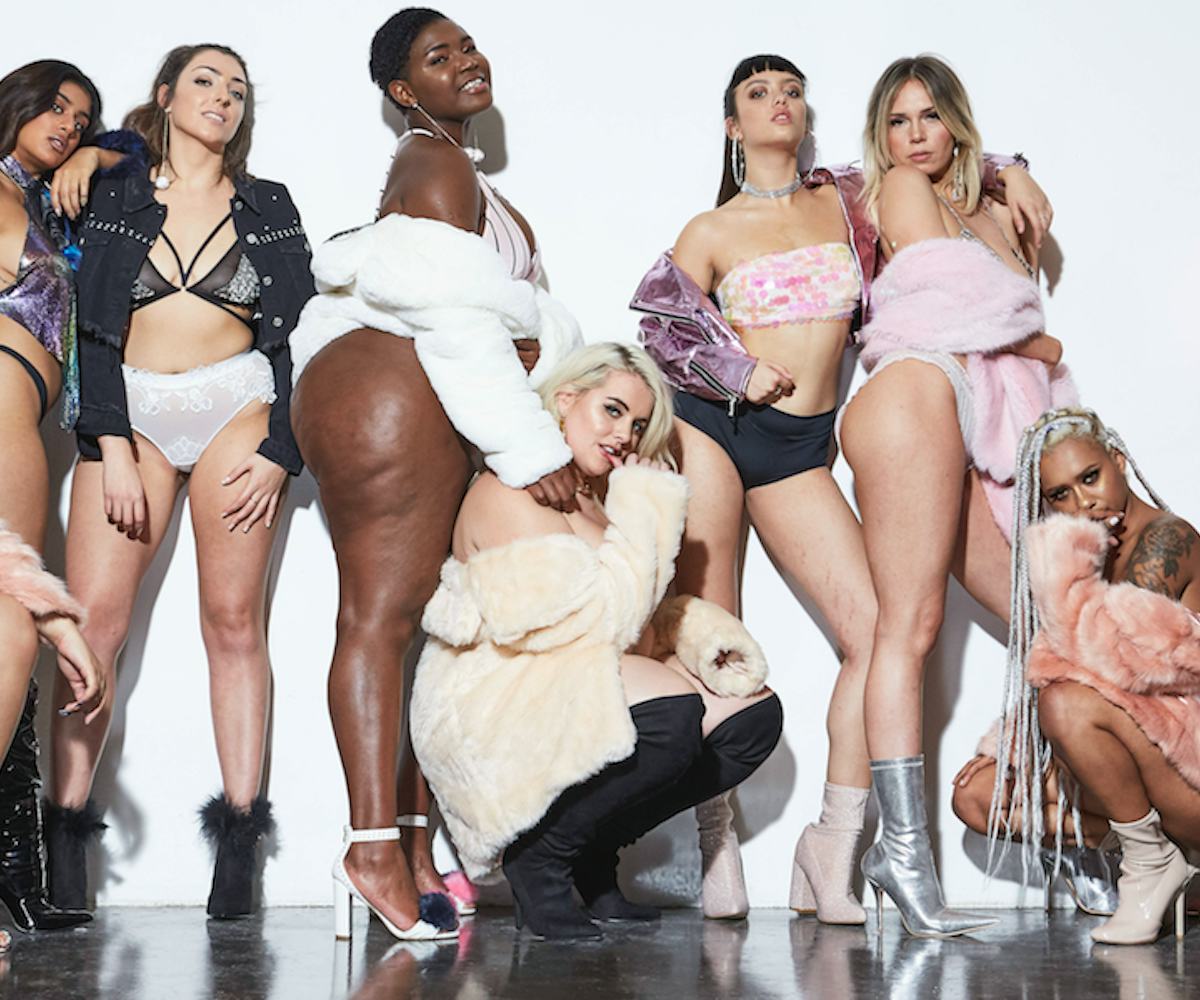 photo via missguided
Missguided's New Ad Celebrates Stretch Marks And Cellulite
Missguided is making incredible strides toward a more body positive and size-inclusive fashion industry, one unretouched photo at a time. Last month, the online fashion retailer followed in the footsteps of ASOS and announced that it would no longer be Photoshopping models' stretch marks out of photos. And now, the brand's new campaign celebrates models of all colors, shapes, and sizes with stretch marks and cellulite. Yes, really, a campaign that features realistic-looking women.
The brand's #MakeYourMark campaign is part of its ongoing series, titled Keep on Being You, geared toward celebrating individuality. "We're on a mission to inspire babes the world over to love themselves, for themselves, to embrace your flaws, and to not strive for what the world perceives as perfection," the brand wrote. "Because f*ck perfection, it' doesn't exist. We are making a pledge to never retouch our models' perfect 'imperfections out."
People took to Twitter to praise the brand for featuring "all colors, shapes, & sizes," and showcasing that "size or appearance doesn't define beauty."