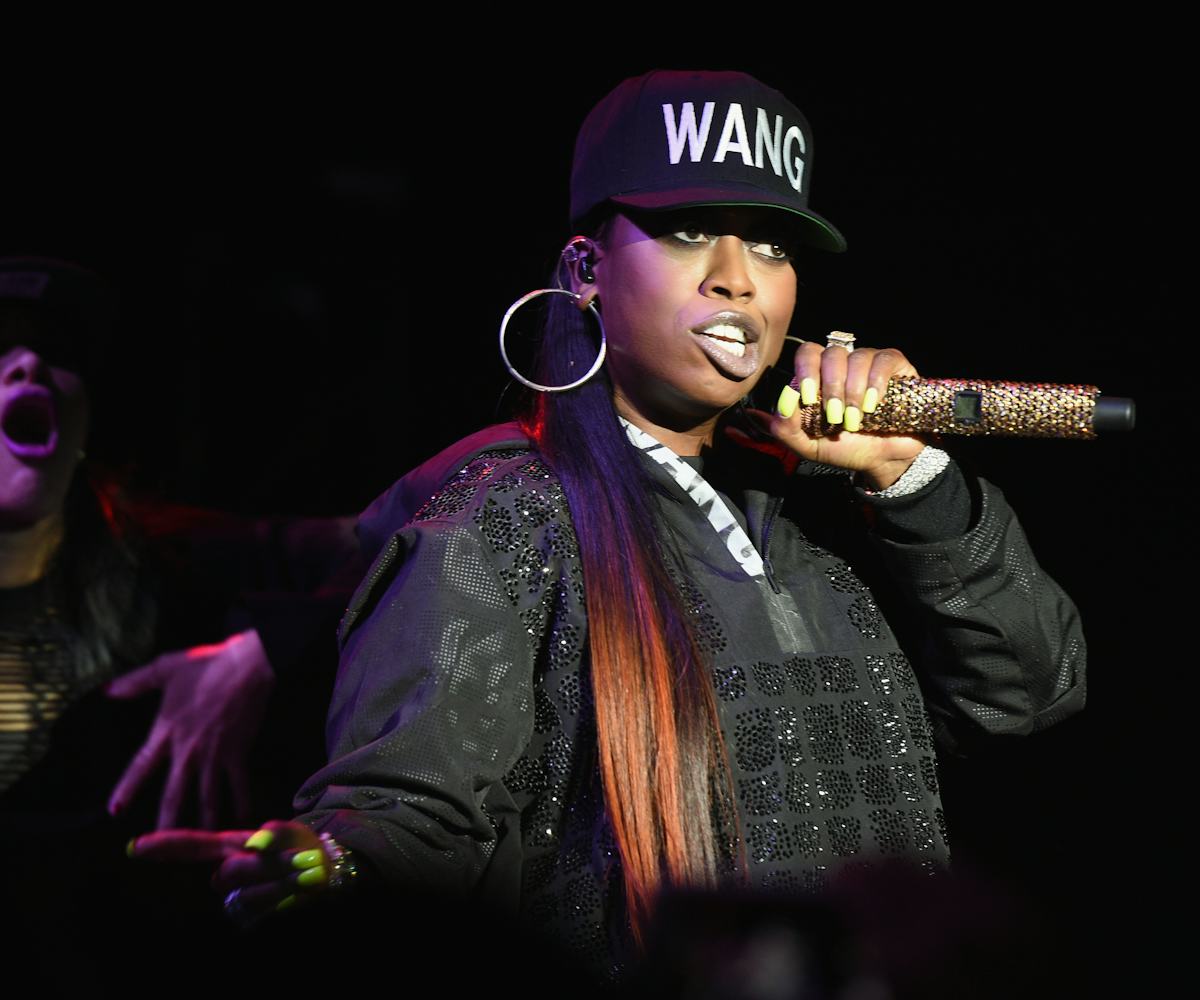 photo: andrew h. walker/getty images.
Missy Elliott Talks Her Album, Her Hiatus, And Nicki Minaj In 'Billboard'
She's Still Supa Dupa Fly
Since sharing her video for "WTF (Where They From)" last week, Missy Elliott has been making us (and the entire Internet) lose control again and again. With almost 15 million views, it's safe to say she's back and still supa dupa fly. She has followed up last week's video release with a Billboard cover story. In the article, Elliott gets real about the reason behind her hiatus, what we can expect from a possible new album, and how she feels about her place in the current pop music landscape. Check out highlights from the interview below. 
On her return to pop music: "I have to be very careful. It's different now. People are quick to be like, 'You're irrelevant, you're a flop, you're washed up.' "
On being an inspiration to current pop stars: "When asked about Nicki Minaj, who is clearly influenced by Elliott, she mock-innocently replies, 'Oh, she is?' (Speaking to her influence generally, she adds, 'Unfortunately, breaking news, there is only one Missy.')"
On how experiencing violence growing up has affected her music: "My room would become a whole other world once I shut that door," she says. "That's why I believe my videos are so important to me. It was Alice in Wonderland: my bed, my closet—it would all turn into something else. And I would write and sing and block out whatever was going on."
On why she took a break from music: "It was much needed. People hadn't realized that I haven't just been an artist, I've been a writer and a producer for other artists. When you're writing that much, your brain is like a computer. You have refresh it."
On her Super Bowl half-time performance nerves: "After rumors of the surprise began to circulate online, Elliott's anxiety mounted. The night before the game, it metastasized into a full-blown panic attack: 'Like, IVs in my arm, everything,' she says. Nobody knew.'...I said, 'If I can get over this step, then I know all my dance steps will be on point,' " she recalls. "I know it was nothing but the grace of God that lifted me up and took me through that performance."
On making music when out of the spotlight: "If I wanted to doThe Missing Files of Missy Elliott, I have probably six albums just sitting there."
On when we can expect her new album: "I want to say 2016 but I don't want to give a time. Nowadays you say a time, they'll stone you."