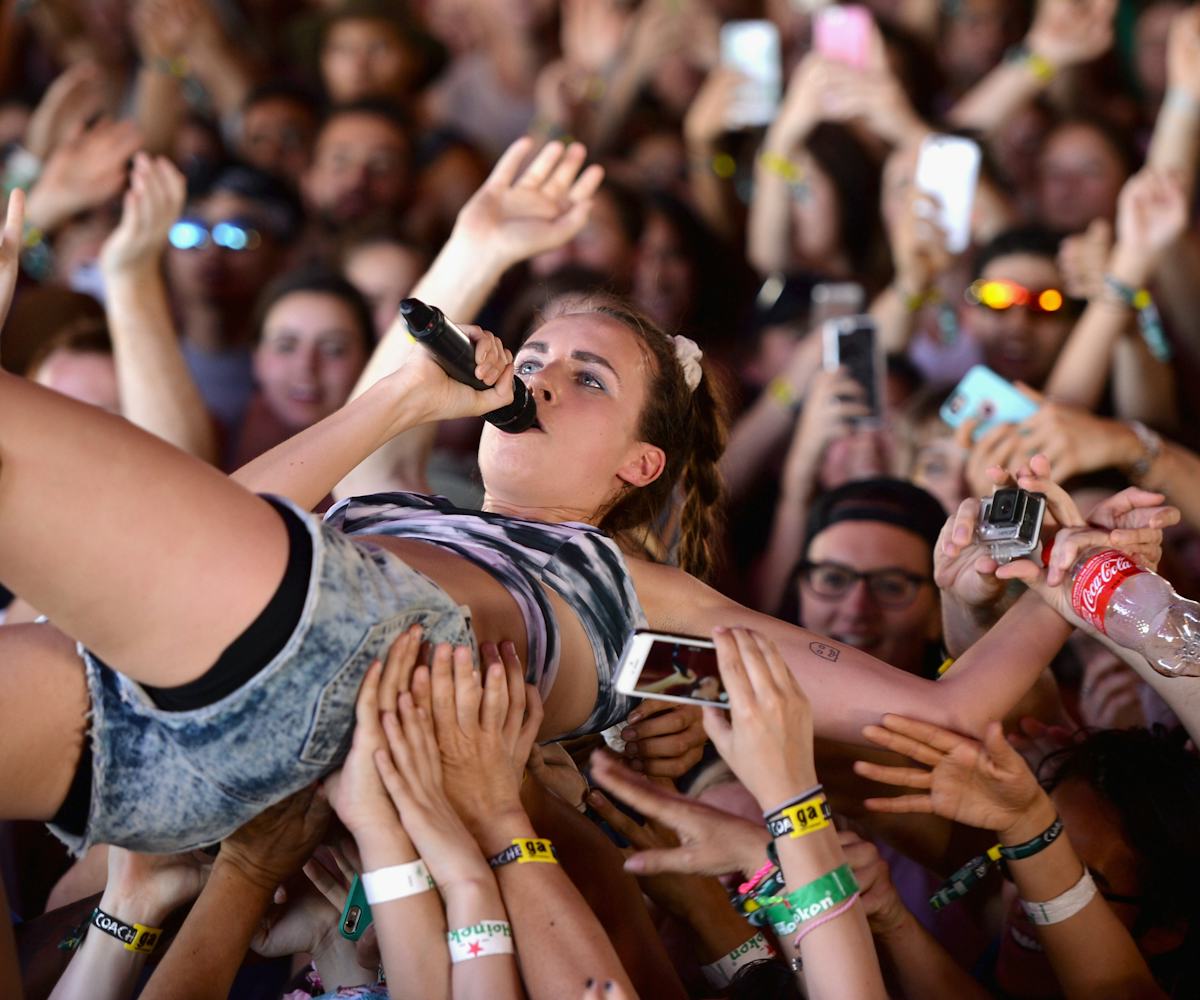 Photo by Matt Cowan / Getty images
MØ Teams With Charli XCX + Bloodpop on 'Drum,' Your New Favorite Song
After just one listen of MØ's new song "Drum," we feel totally confident in proclaiming it one of her catchiest songs ever. That's high praise, considering the Danish pop ingenue has lent her name to some of the most infectious bangers of the last few years. The frequent Major Lazer collaborator—their single "Cold Water" is currently perched atop the Billboard Hot 100—debuted the track on Annie Mac's BBC Radio 1 show on Thursday. 
"You always going left and I'm always going right," MØ sings over synth-heavy production care of Bloodpop, who most recently helped craft Lady Gaga's comeback single "Perfect Illusion." Charli XCX and Noonie Bao are also credited as co-writers, which helps explain why "Burn" is such an earworm. 
If "Drum" had dropped in June, you can bet it would have run away with the title of "Song of the Summer," thanks to a booming chorus in which the 28-year-old sings, "To the beat of your drum." It looks like MØ and co. will have to settle for "Song of the Fall," which just became a thing this second. 
Look for "Drum" to join the previously released "Kamikaze" and "Final Song," on her sophomore album, which is still looking for a release date. Listen to "Drum" below.