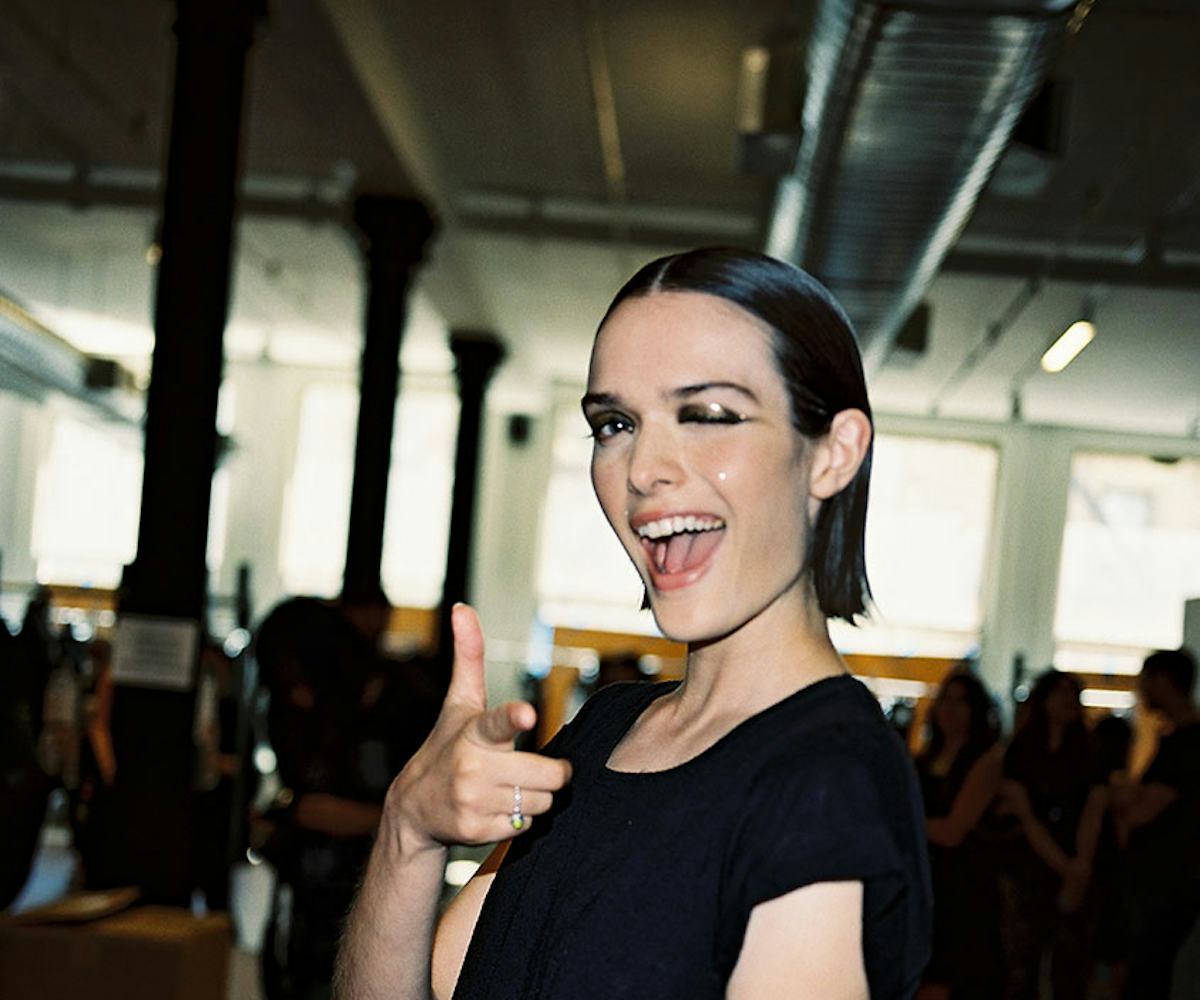 photo by beth garrabrant
model book club
what the catwalkers are reading between hair and makeup.
Models are arguably some of the busiest people at Fashion Week. They're often the earliest to arrive (some call times are before 5AM), and the last to get home at night, meaning they spend a lot of time in transit looking for something to do. Other than playing Candy Crush or jamming out to their iPods, models are known for spending a lot of their downtime with their heads buried in books.
Since the prettiest girls are also the biggest bookworms, we decided to grill them on the books their reading now. We caught up with the fresh faces backstage at Zac Posen, BCBG, Richard Chai, and Rag & Bone to get schooled on the best books to read now. 
Chloe Norgaard at One Management is swtiching between "Fear and Loathing in Las Vegas" by Hunter S. Thompson and a new book by Kahlil Gibran.
Mijo Mihaljcic at IMG bring her law books with her when she travels, but "they are too heavy, so I just read them in my apartment," she says.
IMG's Tilda Lindstam got this Swedish book, "Innan floden tar oss" by Helena Thorfinn, from her mom before she left for Fashion Week.
Marihenny Pasible at New York Model always carries the Bible with her. "When I'm out of my mind I read it to relax," she explains.
North England's greatest export, Sam Rollinson at Women, is reading the fourth "Game of Thrones" novel on her Kindle. "I started reading the first one last season, and I watch the show too. John Snow is probably my favorite character," she laughed.
"I just got a new book yesterday," explained Next's Iris van Berne. "It's 'Choke' by Chuck Palahniuk."
The Society's Valery Kaufman just finished reading Jules Verne, and is now toting around Erich Maria Remarque's "Three Comrades" for something more "romantic."