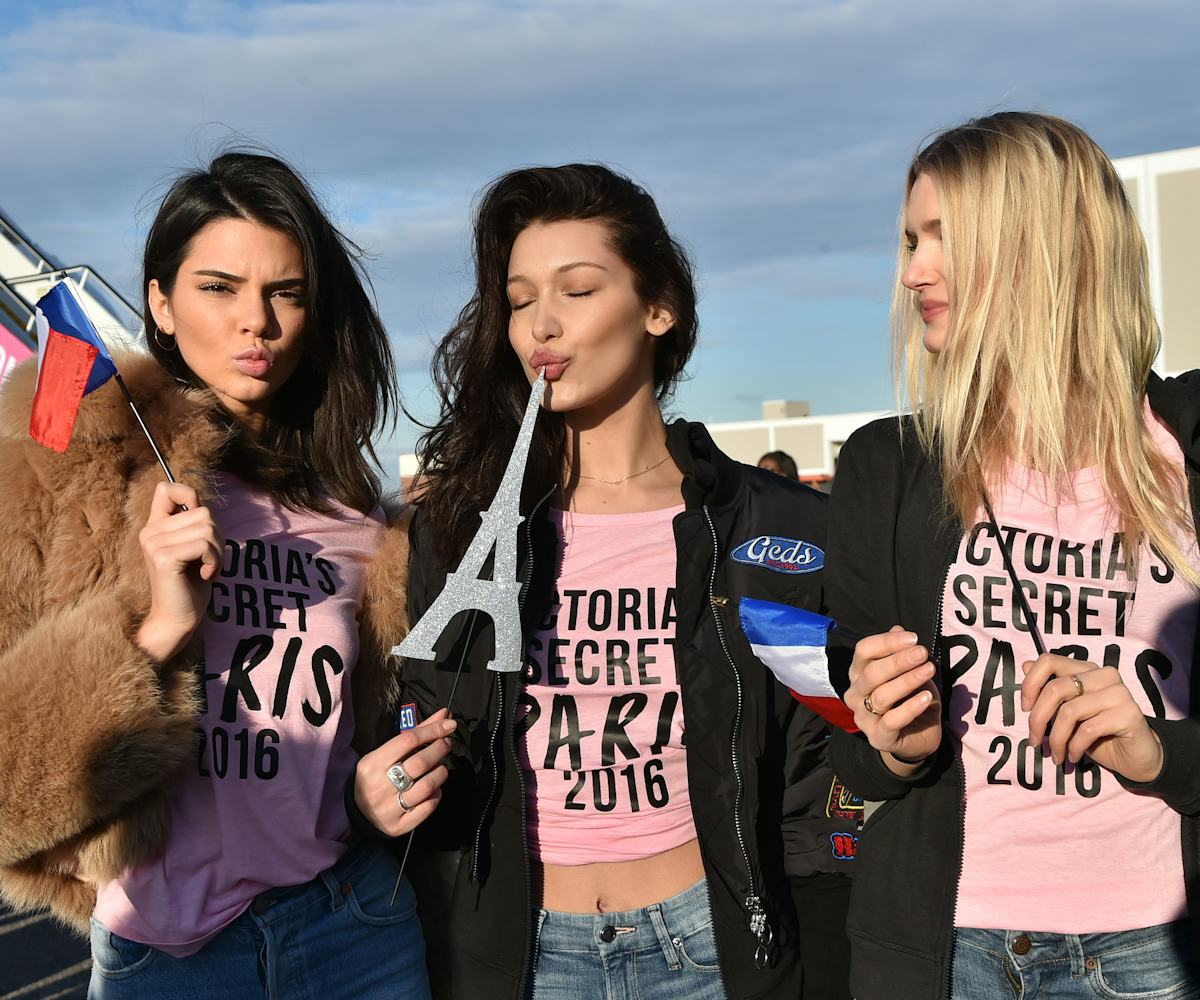 Photo by Mike Coppola/Getty Images
The Models Of The Year Have Been Announced
The Models.com Model Of The Year Industry Awards have just been announced, and, as expected, the Hadid-Jenner clan continue to take over the world.
The awards celebrate the biggest models of the moment with two different vote categories: the industry vote, which is decided by 250 top designers, photographers, casting directors, and hair and makeup artists, as well as a reader-picked choice.
Taking home the award for Model of the Year was, not surprisingly, Bella Hadid. Kendall Jenner took home the same for the readers' choice—with Bella's older sis Gigi snagging the readers' runner-up choice. Lineisy Montero was named the industry vote's runner-up.
Also celebrated were the breakout models—those whose careers may be new, but it's already known that they'll be making some major impact for years to come. The industry voted Adwoa Aboah, while the readers chose Grace Elizabeth. While we were totally rooting for Hari Nef, she did end up as the readers' runner-up, with another Victoria's Secret star Dilone as the industry runner-up.
There was also a category dedicated solely to social media stardom, in which Gigi took home the industry vote and Emily Ratajkowski snagged the readers' choice. With a combined following of 36 million followers, we can't say were surprised.
Other award categories include men's, street style, and celebrity. Click through the gallery below to check out who the biggest models of the year were, and catch the full lineup on Models.com.
Bella Hadid
Model Of The Year Industry Vote
Kendall Jenner
Model Of The Year Readers' Choice
Social Media Star Readers' Choice Runner Up
Lineisy Montero
Model Of The Year Industry Vote Runner-Up
Gigi Hadid
Model Of The Year Readers 'Choice Runner Up
Social Media Star Industry Vote
Adwoah Aboah
Breakout Star Industry Vote
Grace Elizabeth
Breakout Star Readers' Choice
Dilone
Breakout Star Industry Vote Runner Up
Hari Nef
Breakout Star Readers' Choice Runner Up
Social Media Star Industry Choice Runner Up
Emily Ratajkowski
Social Media Star Readers' Choice