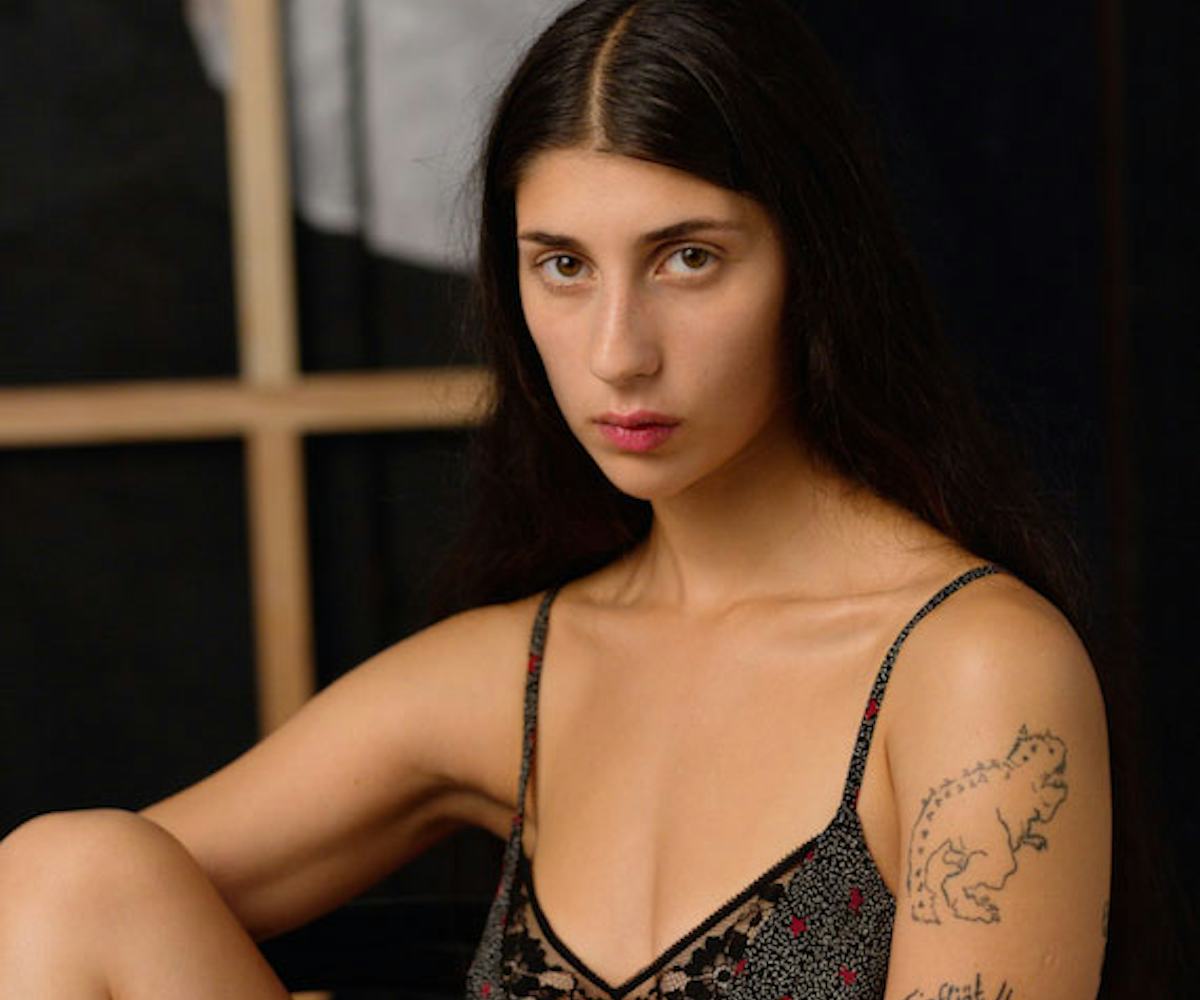 Photographed by Hedvig Jenning
& Other Stories' Latest Campaign Celebrates Women That Are One-Of-A-Kind
with tattoos, scars, birthmarks, and body hair
Established in 2013, & Other Stories is a lingerie company that promotes collections of pieces functioned as comfortable and ready-to-wear. For the AW/15 season, & Other Stories wanted to showcase femininity with pastel pinks, deep maroons, jet blacks, and bright reds. The company has always strived to tell diverse stories by representing women from a variety of demographics, including age, ethnicity, and personality. (This summer, & Other Stories had transgender models as the face of their campaign.) Their desire to capture real women in their natural form and embracement of all body types sets them apart as one of the most progressive lingerie brands on the market. Consumers can actually relate to the brand, because it promotes accurate depictions of women.
For their latest campaign, "For Women, By Women," & Other Stories portrayed women's bodies as one-of-a-kind with a focus on the beauty of scars, tattoos, birthmarks, and body hair. Photographed in the historic Stockholm Atelier by Hedvig Jenning, the campaign features Helin Honung, a blogger and yoga enthusiast, Kelsey Lu McJunkis, a cellist and model, and Ida Jagerfelt, a copywriter. The confidence of each woman while she casually reclines in a chair is channeled through the images, making them all the more inspiring. 
All of the lingerie pieces in the collection for this campaign range from $20-$75 and are available to purchase in stores and online. Prepare to be mesmerized by the beautiful women in the gallery, above.