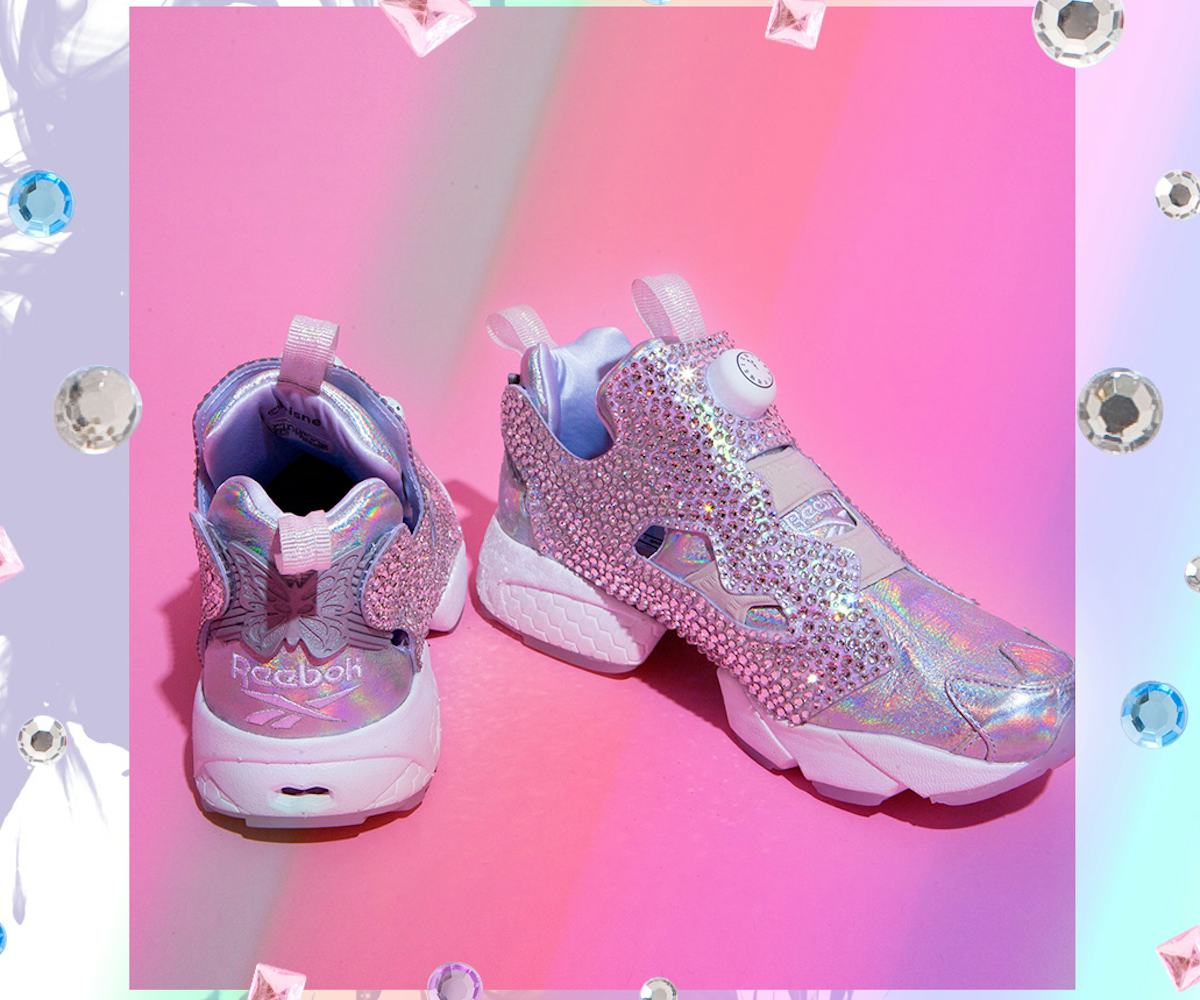 Photo by Blake Vulgamott
What Would the Modern-Day Cinderella Wear?
Would she still wear a glass slipper?
Just imagine if Cinderella was in 2015, would she still wear a ballgown to the ball? Would it be a ball, or would it be a house party? Maybe she would meet her Prince Charming on Tinder. The options are literally endless on how her story would change if it were set in our Y2K era.
One thing we know for sure is that she would switch up those horribly uncomfortable glass slippers for something way cooler, like these Reebok Instapump Furys. We can't get over how Reebok took the Cinderella glass slipper and comptelty reimagined them into something that, is quite possibly the dopest sneaker out there for a girl.
The Instapump Fury got a makeover with metallic silver Italian Pellegrini leather topped off with an apropos clock printed on the pump's tongue set juuuust before midnight, so Cinderella (or you) are aware that you've gotta watch the time! Now, NYLON got an exlcusive look at the Cinderella Instapump Fury with a quite exciting spin—a one-of-a-kind pair covered in Swavorski crystals. Hate to shatter the illusion, but we got our hands on the last, exclusive pair. Worry not, though: Reebok is set to release a new sneaker style with the potential to be Cinderella's everyday go-to, the Furylite Sheer. These come in a netural-color pallate, but are still just as cool as the Instapump Fury. Shop your heart out on August 1st.