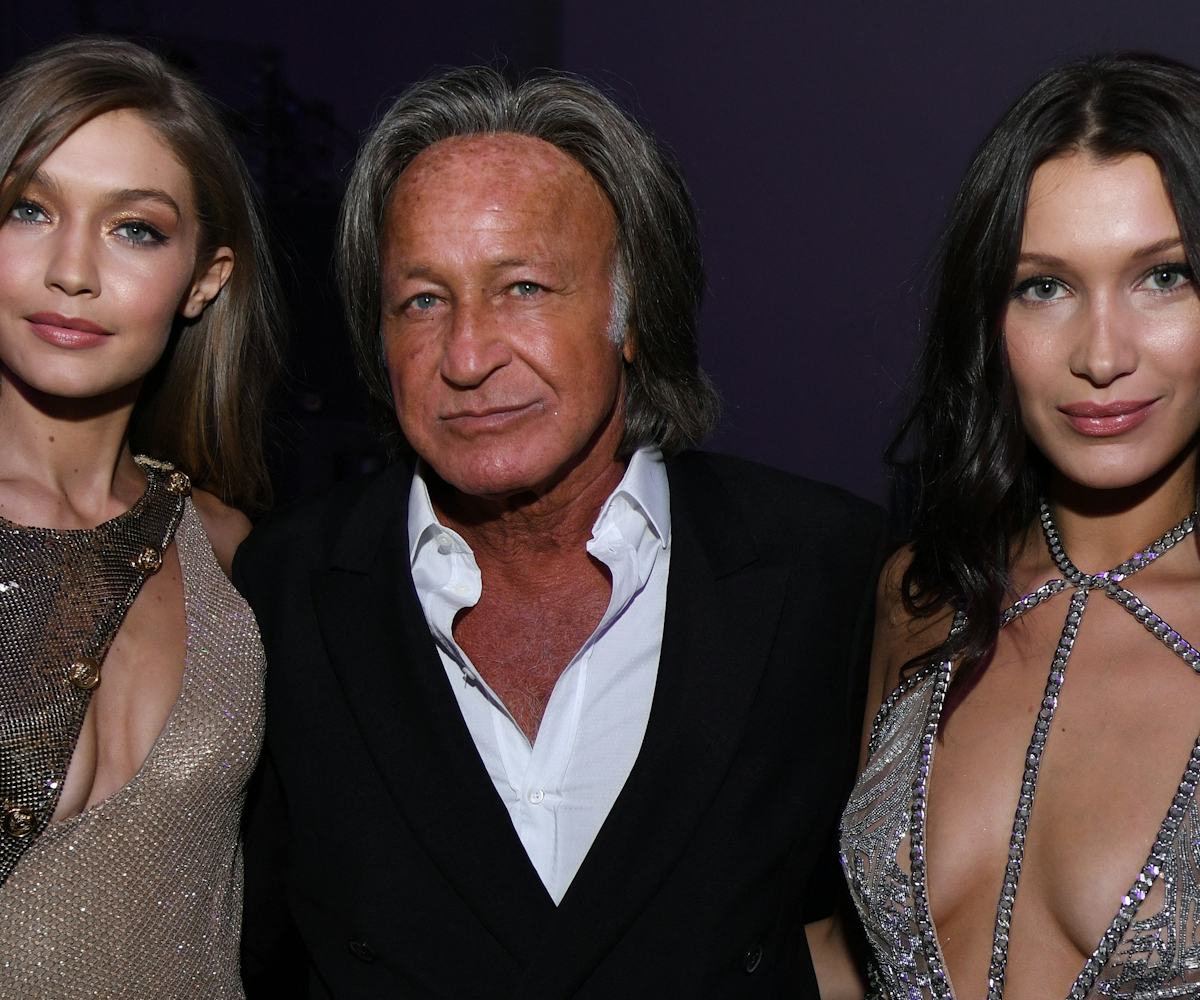 Photo by Dimitrios Kambouris/Getty Images
Model Miranda Vee Filed A Sexual Assault Report Against Gigi and Bella's Dad
As well as Guess co-founder Paul Marciano
Model Miranda Vee has filed a report with the LAPD alleging Paul Marciano, Guess co-founder and chief creative, and Mohamed Hadid, the father of models Gigi and Bella Hadid, of sexual assault, according to her attorney Lisa Bloom.
"We sat with two detectives for about two hours," Bloom told Page Six. "She answered all of their questions. They asked us not to speak with the press about any of the allegations nor the details."
As reported by The Cut earlier this month, Vee took to her Instagram in a now-deleted post to allege she was sexually harassed by Marciano before being "passed on" to Hadid. 
"I thought it was a professional meeting but it was just me, him & champagne where he date raped me in [an] apartment," she wrote in her post per Page Six. "LAST year when I [tried] to speak out about it they found out & made me sign a NON-disclosure agreement & I only agreed to sign because paul threatened me & said he would get me disappeared if I ever say anything. #TIMESUP Why should we have to stay quiet because they have the power? #METOO." 
As noted by The Cut, Vee's original post was inspired by model Kate Upton's January 31 accusation against Marciano, in which she tweeted, "It's disappointing that such an iconic women's brand @Guess is still empowering Paul Marciano as their creative director #metoo." In a subsequent interview with Time, Upton alleged that Marciano "assaulted and began harassing her during her first professional modeling campaign when she was 18." Marciano has responded to Upton's initial allegations by claiming to have never touched or been alone with her.
Ahead of Vee's official police report, Hadid denied Vee's allegations to TMZ, saying that "not once did I touch her" and that he would be filing a defamation suit against the model. 
"It's dead. The story is gone so it's just a false accusation," Hadid told the New York Post on Monday. "I feel they are right [about #metoo] and they should change the culture of any industry. I have four daughters so I am very respectful toward women and I understand all this, but at the same time there are a lot of false accusations that are damaging to certain people. In general, I think that women should stand up and speak out."