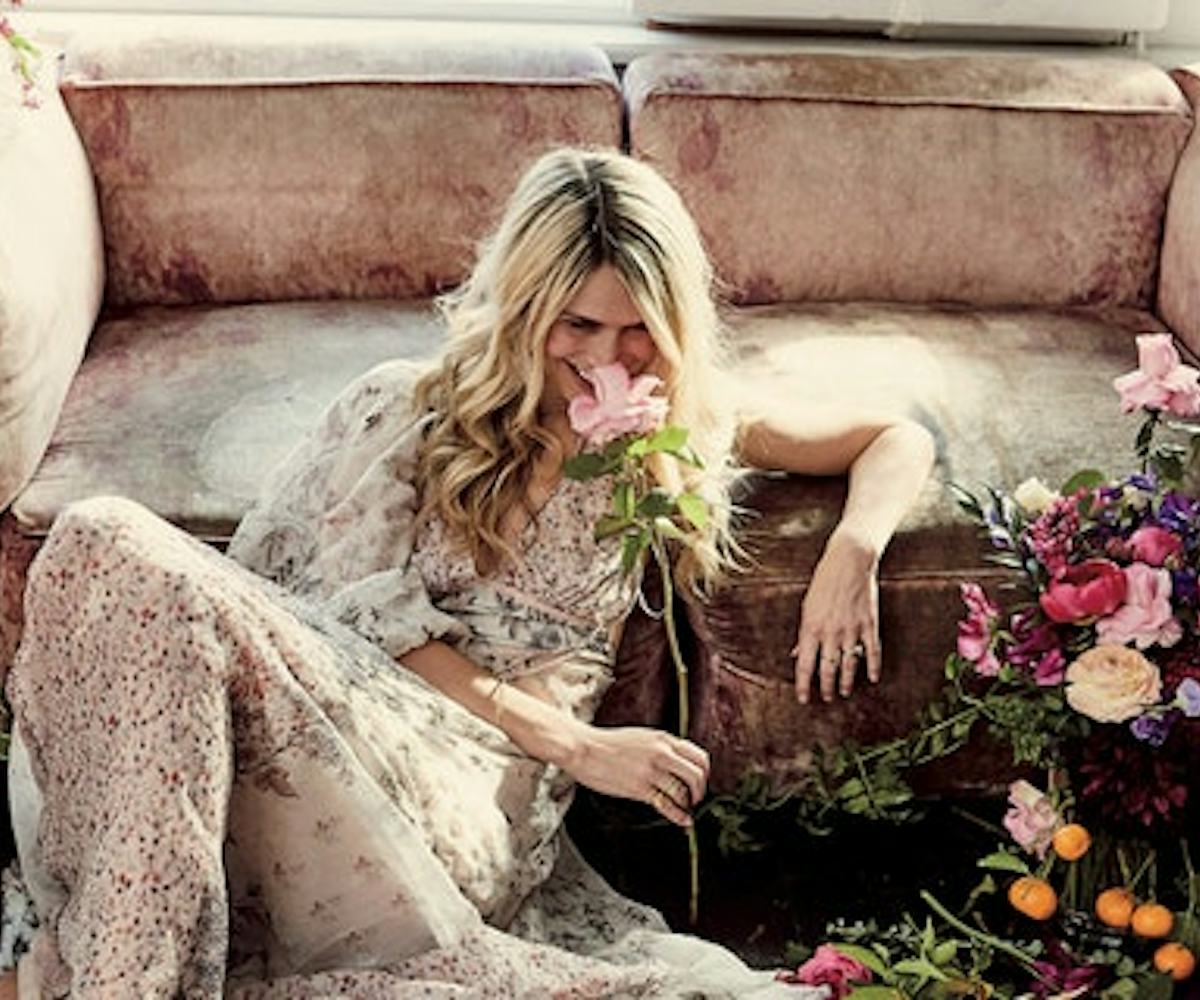 Photograph by Noa Griffel.
How To Plan The Coolest Possible Wedding
According to Stone Fox Bride's Molly Rosen Guy
There is no wedding expert more synonymous with the Cool Bride than Molly Rosen Guy. The founder of Stone Fox Bride, an alternative wedding boutique that has outfitted the most fashion-forward brides around, Rosen Guy created a space for indie brides, where ethereal wrap dresses, short hemlines, and even separates preside over traditional (and oftentimes stuffy) strapless princess gowns. Sound familiar? You might recognize the brand from when Marnie sported the stunning Glenda gown for her wedding day on Girls Season 5 premiere, or when Pamela Love and Jemima Kirke participated in the photo shoot for the brand's first namesake line.
With her disregard for outdated wedding traditions and DGAF attitude when it comes to what a bride is "expected" to wear, or what a proposal or wedding should "look like," Rosen Guy has created her own brand of unabashedly rebellious wedding rules—and has gained a loyal following of brides who want the same freedom and carefreeness for their nuptials.
With the release of Stone Fox Bride: Love, Lust, and Wedding Planning for the Wild at Heart, out today, all of Rosen Guy's knowledge has been compiled into one Cool Bride manual. We caught up with the wedding guru to get her thoughts on how to pull off a non-cliche and actually cool wedding that any couple will enjoy—yes, enjoy—planning. See her tips and photos from the book, below.
On proposals: Erase the fantasy from your mind of having a proposal at all. Why not just have a conversation? And why don't you be the one to bring it up?
On how to plan without being a bridezilla: Forget spreadsheets. Just start with the vibe and the vision that you want, and work from your authentic truth. You can create what you desire once you have the vision in your mind. 
On wedding dresses: The mouthful is: doesn't need to be white, doesn't need to be fluffy, doesn't need to be sexy, doesn't need to be stuffy. It doesn't even need to be a dress!
On dealing with body dysmorphia: Less exercise, less dieting, more self-love, more self-acceptance, more food, more fun, more friends.
On bridesmaids: I think there's a line in the book that says, "Ask not what your bridesmaids can do for you, but what you can do for your bridesmaids." Think about what an honor it is to have all these beautiful friends in your life and how you can be of service to them, and less about how it's their job to answer to your every need. 
On flowers: I think people get really overwhelmed when it comes to flowers because they start to think they need to be some sort of amateur horticulturalist or they need to be really schooled and versed in everything flower-related. You don't—you don't even really need to have flowers at your wedding. But, it is nice to have some sort of expression of life, whether or not it's plants or herbs. But stay off Pinterest as much you can, and don't get swayed by all the Instagram pics. Remember, it's flowers, and it doesn't have to turn into some pornographic display of Pinterest insanity.
On wedding ceremonies: Whether or not you're going to City Hall and reciting your vows out of a book or writing your own vows, take your ceremony seriously. Whether or not it's 10 seconds or an hour long, it is the thing that sort of cements your union to this person who you're tying your infinity to. So take some time to think about what it means to you and how you want to express it to the other people who are there.
On the reception: Make sure everyone's well-fed—hungry guests are cranky guests.
On the first year post-wedding: The first year of marriage can be a mind fuck, but stay the course.