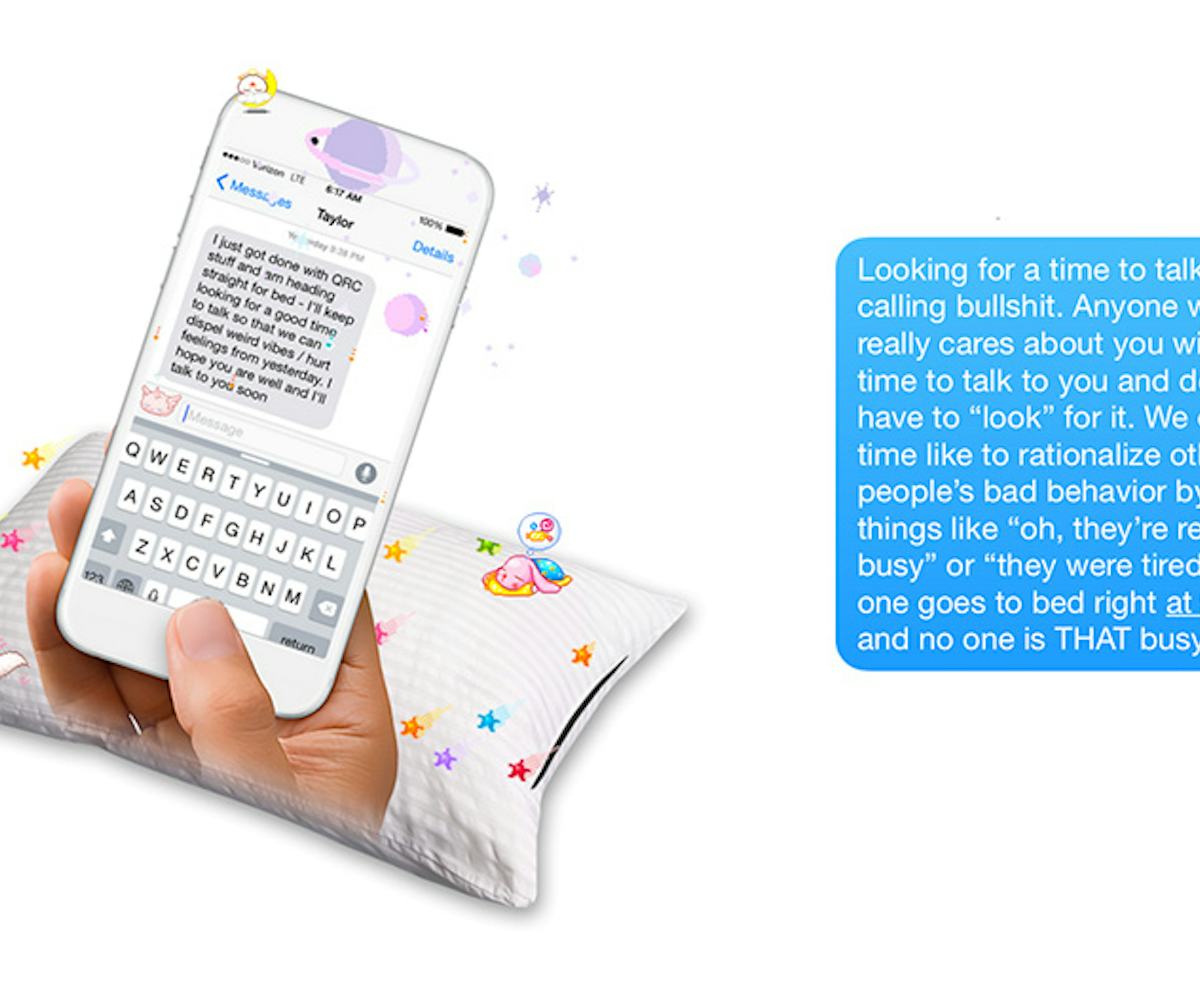 Photo by Molly Soda
Molly Soda Decodes Your Tricky Text Messages
Digital artist and Internet Princess Molly Soda is a World Wide Web institution. She's found a way to harness the virtual world and make it feel a little more tangible. She's a GIF master and all-around rockstar. Her digital savviness got us thinking, Hey, perhaps she could decipher some texts we can't figure out. So, we reached out and shared with her some personal texts of our own. Ahead, the brutal honesty of the pixelated words we've lost sleep over. Thanks, girl. Heart you.
Have you ever artfully crafted a thoughtful text to send to someone? You know, the kind of text you spend time mulling over in your head, picking out the perfect sequence of words, something that shows you care but not too much only to get something like a paperclip emoji back? What does it mean? Where do you even go from there?
In order to alleviate some of the text-message pain we all feel, I asked you to send me your confusing texts—the kind of text messages that make you want to throw your phone in a toilet or switch to a land line. Here's my take on what these selected texts really mean.
Note: Remember to make these full screen to experience these wonders in full! 
hover here ↑ then click the X to enlarge
hover here ↑ then click the X to enlarge
<
hover here ↑ then click the X to enlarge
hover here ↑ then click the X to enlarge
hover here ↑ then click the X to enlarge
hover here ↑ then click the X to enlarge
hover here ↑ then click the X to enlarge