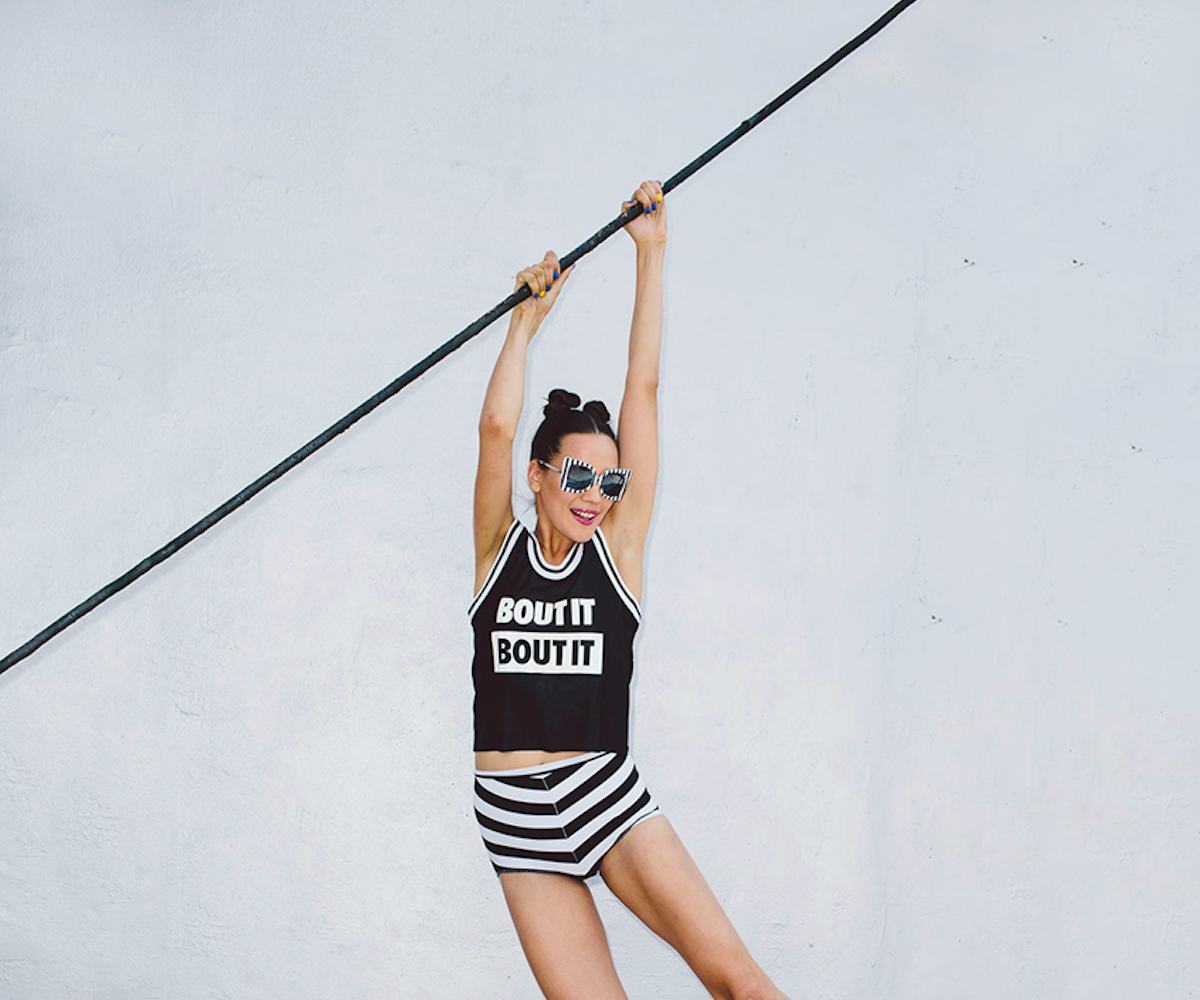 jade at trump shot by eric t. white
shop our september issue
black, white, and awesome all over.
Our September issue featured a full-on monochrome display of retro athletic-inspired streetwear. Our Fashion Director J. Errico might have had a completely black and white vision for the attire, but that doesn't mean we didn't incorporate a much needed pop of color with brave beauty accents, (makeup artist Allie Smith, manicurist Angel Williams, and hairstylist Josué Perez were sure to polish off each look with some seriously cool finishing touches). Bold pink lips and turquoise eyeliner stood out among the streamlined aesthetic, giving each athletic-mod look a fresh twist.
Dying for this monochrome merch from our spread? You can steal the exact pieces by shopping the September issue on NYLONshop. 
artemis lettering hoodie, hye park and lune, $58. sugar rush swirl sneakers, pastry, $65. (available here.)
bitch mode clutch, married to the mob, $20 (available here.)
bout it, bout it crop jersey, petals and peacocks, $52. high waisted striped bikini bottom, home cooked karma, $60. phebe sunglasses, quay eyeware, $45. (available here.)
all day everyday tank, kid dangerous, $32. very rare leggings, dimepiece la, $60. sugar rush swirl sneakers, pastry, $65. bitch sticker bucket hat, married to the mob, $40. delancey- snow patrol watch, rumbatime, $44. crystal spike id bracelet, han cholo, $60. (available here.)
yes snapback, house of burger, $45. blackberry sunnies, gasoline glamour, $38. bitch mode clutch, married to the mob, $20. (available here.)
bout it, bout it crop jersey, petals and peacocks, $52. high waisted striped bikini bottom, home cooked karma, $60. phebe sunglasses, quay eyeware, $45. (available here.)