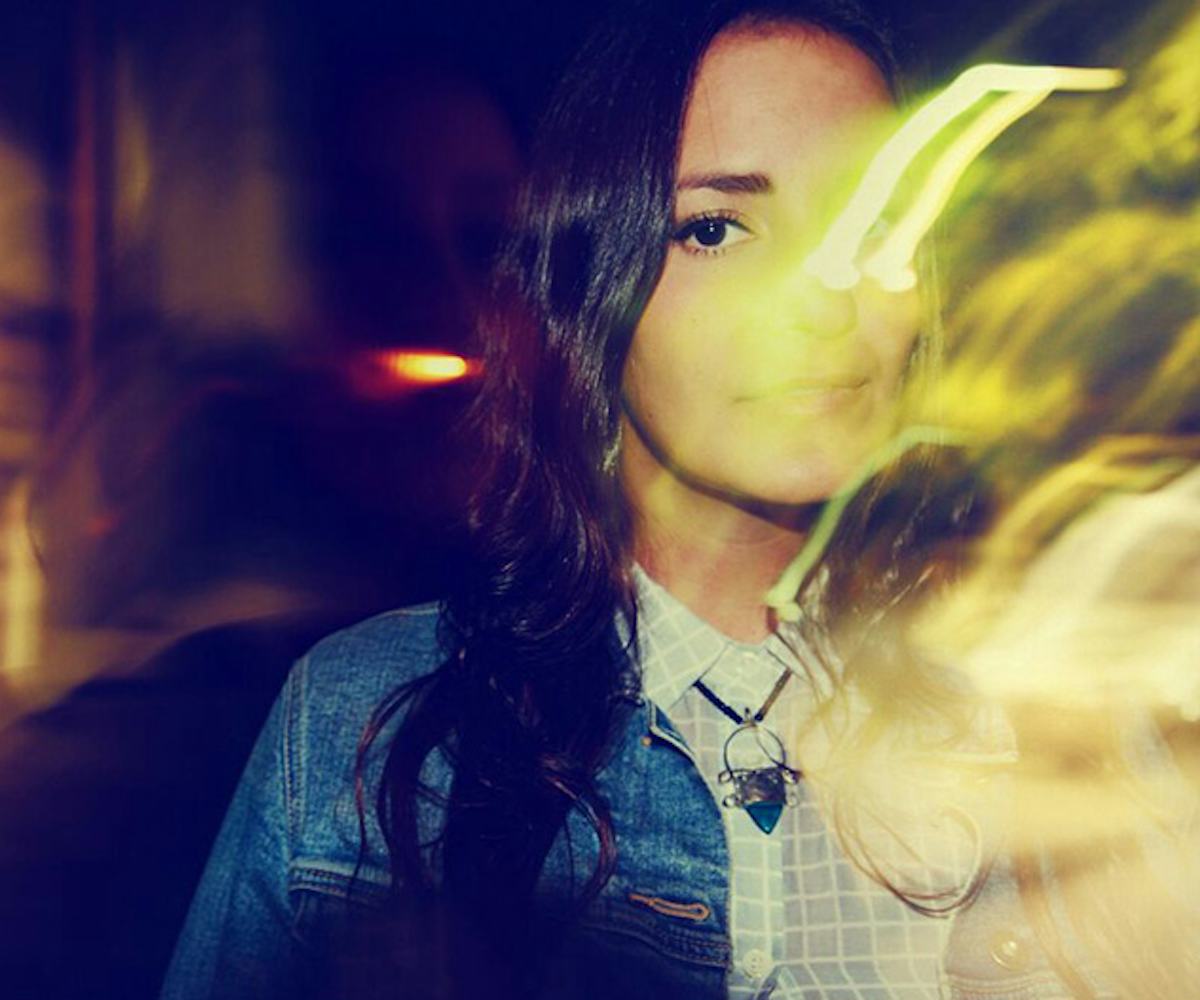 Photo: Shervin Lainez.
Monogem's Latest Single Is Your New Girl Power Anthem
"i can do it better on my own."
There is no one way to write a stellar girl power anthem. What it comes down to is empowering lyrics. The Spice Girls have one; Aretha Franklin's is iconic, and Beyoncé has put out multiple. Some come in the form of genuine bops and others, like MONOGEM's latest, is a slinky, cosmic affair.
"I wrote 'Gone' with all of my single ladies in mind," the L.A. singer/songwriter told us over e-mail. "I wanted to give my girls something to sing to every asshole they've dated." The Scott Smith produced track takes a cue from BANKS' oeuvre and blasts off into space. A smooth bass line pulses beneath MONOGEM's low-key powerhouse vocals before the break and declaration that she can "do it better on [her] own." Bedroom eyes girl power is, perhaps, the most alluring and MONOGEM's packaged it deliciously. Twirl your independent selves to this.
If you happen to find yourself in New York City for CMJ, be sure to pop by one of MONOGEM's performances. Details below:
— 10/14 at Rockwood Stage 2, 11 p.m., Deli Mag Showcase
— 10/15 at Gansevoort Hotel Rooftop, 2 - 4 p.m., Balcony TV Taping & Live Set
at C'mon Everybody with ADESUWA, 9 p.m.
at Good Room, 11 p.m., All My Friends Showcase
— 10/16 at Studio Webster Hall, 8 p.m., Frankmusik, Gavin Turek, MONOGEM