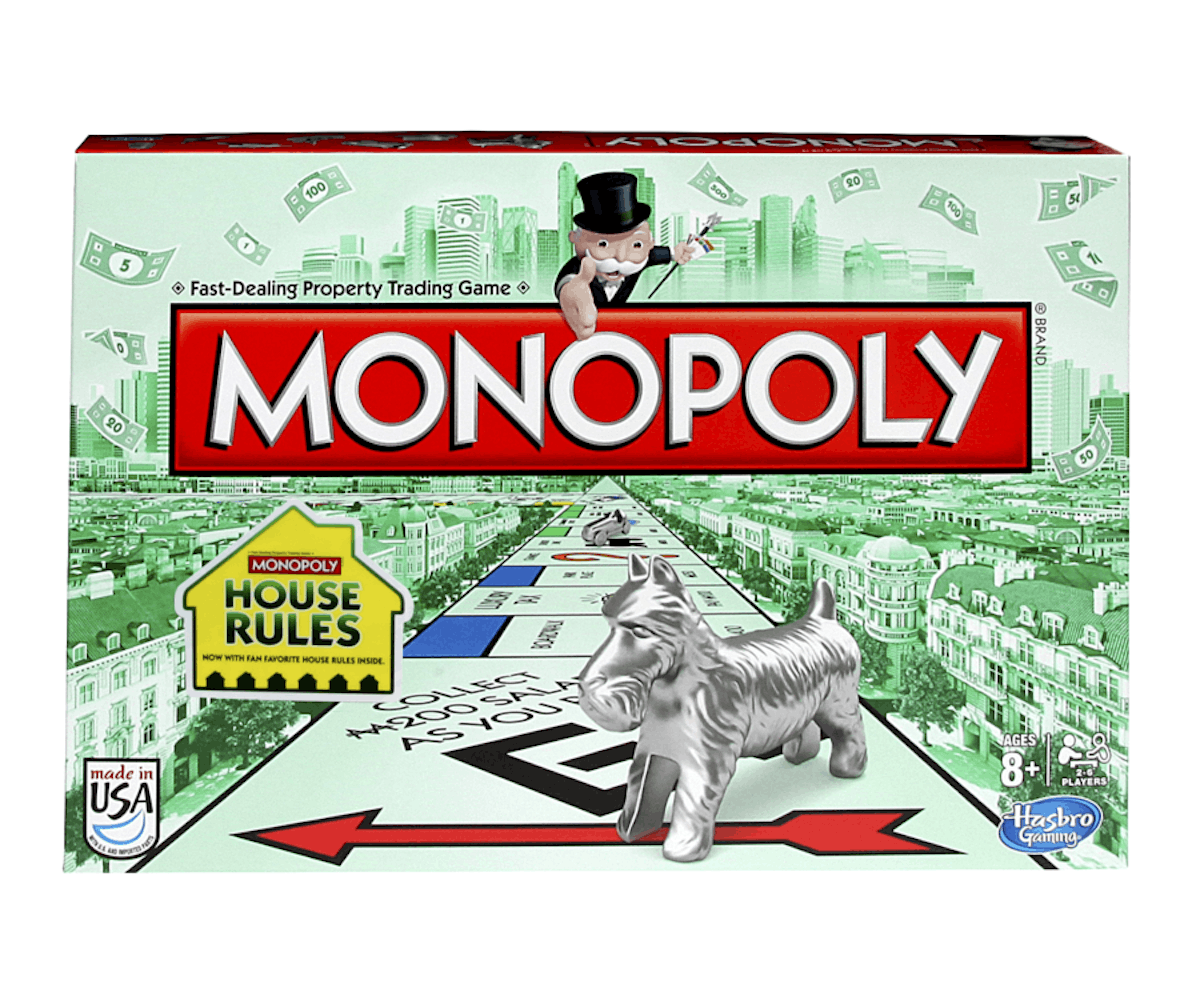 The Monopoly Pieces From Your Childhood Are No More
Maybe people will actually want to play the game now?
Monopoly—you know, the childhood board game that lasted several hours before the group got bored and gave up—has decided to give its pieces a makeover. Back in January, Hasbro polled the internet on what new tokens they'd like to play with, and now the results are in. If you thought the pieces were random before, well, you'll think the same of their replacements. Looks like we'll be saying so long to the thimble, boot, and wheelbarrow, and hello to the T. rex, rubber ducky, and penguin.
According to reports, more than 4.3 million people voted from 100-plus countries to pick from a list of 64 contenders. Some of the runner-ups include a winking emoji, a hashtag, an '80s-style cell phone, and bunny slippers. The tokens that are sticking around are the cat, battleship, Scottie dog, race car, and top hat. Jonathan Berkowitz, senior vice president of marketing for Hasbro Gaming, said in a statement: "The next generation of tokens clearly represents the interests of our fans around the world and we're proud to have our iconic game impacted by the people that feel most passionate about playing it."
It looks like the internet is divided into team old-school and team new for now. And while we might not be able to come to a consensus on the pieces front, I think we can all agree that come game night, Monopoly is literally at the bottom of the list, anyway.