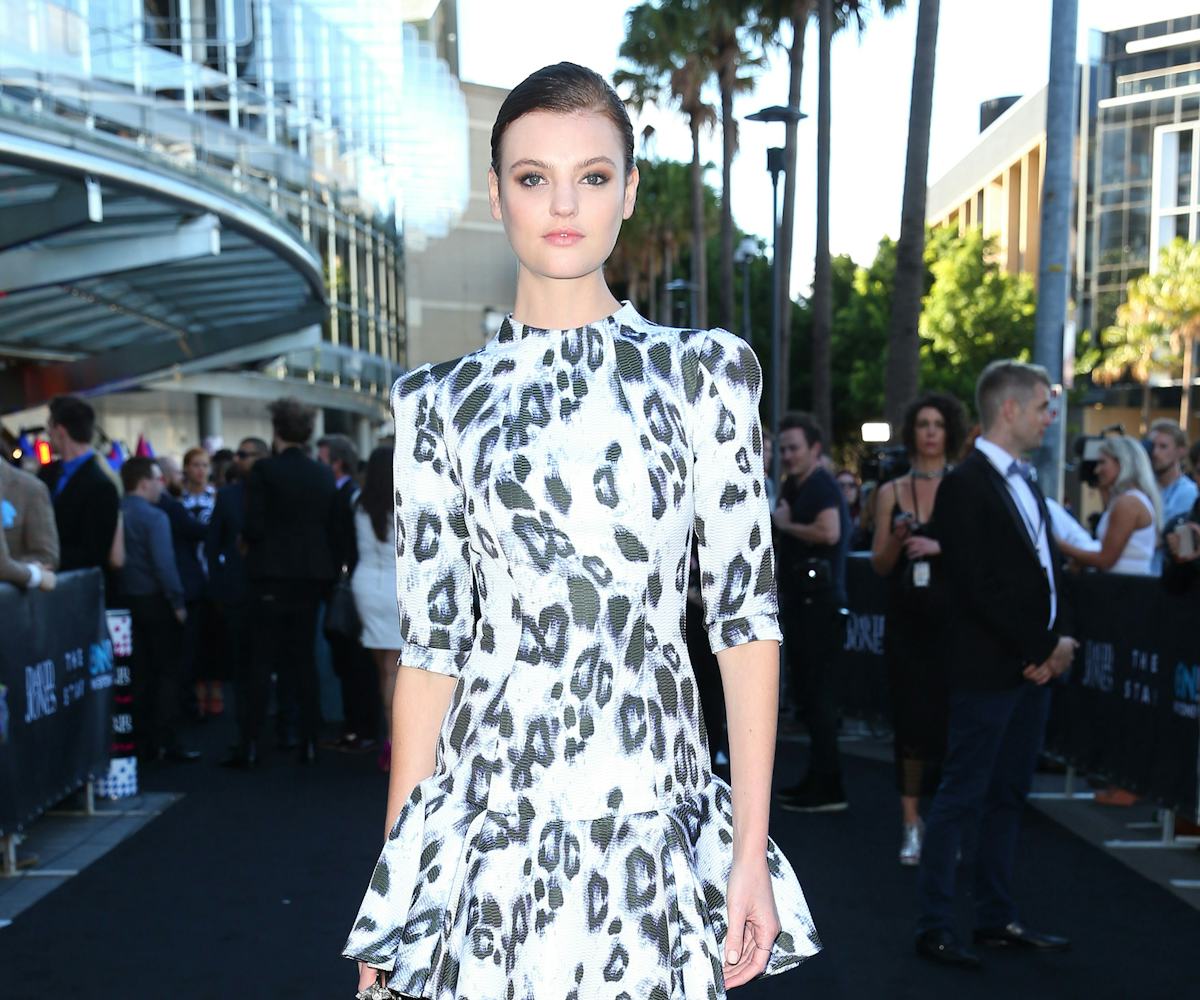 photo by getty images
best dressed: montana cox
all leopard, all the time.
It's December! Usually this means chucking all your "fun" clothes in a ball in the back of your closet and dragging out the wools, cashmeres, and knits to keep you bundled like a babushka until March, but to this I say, "No way."
Just because the weather is getting dreary doesn't mean your wardrobe has to as well. Montana Cox stepped out at the Aria Awards in a cute Camilla and Marc minidress that would look just as good with tights and boots as it does with her Alexander McQueen clutch and sandals. Summer dresses in winter can be done, so try out a look similar to Cox' with our picks below.
MUST: Betsey Johnson Leopard Dress -- $89
TRUST: Bebe Lace Up Sandal -- $139