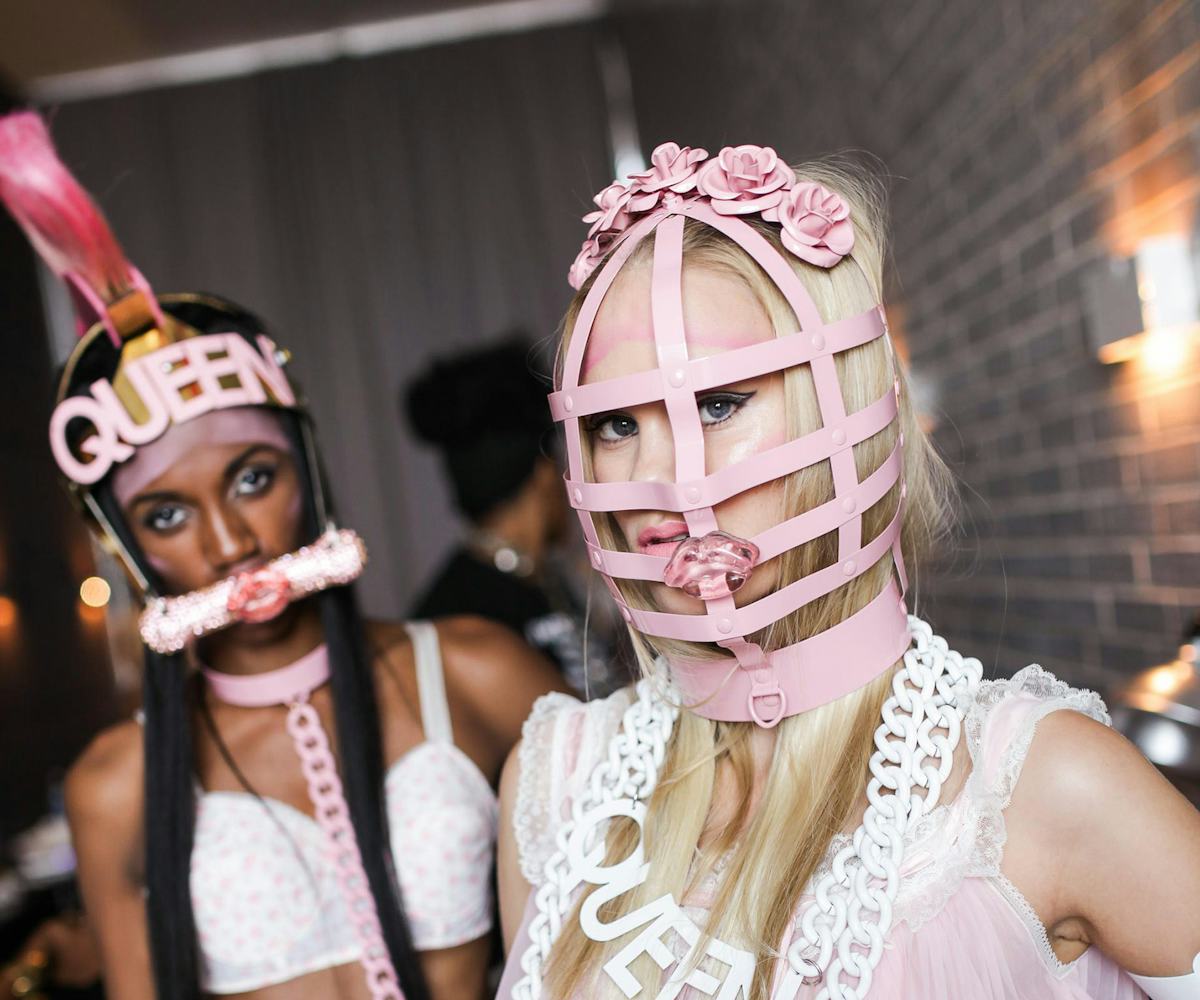 photo by angela pham/bfanyc.com
designer to know: mordekai
lady gaga and nicki minaj's jewelry designer is just as trill as you'd hope.
Ken Borochov, the mastermind behind luxury accessories brand Mordekai has decked out some of the biggest stars in his unforgettable jewelry, from Lady Gaga in outrageous claw and a 24 karat gold wheelchair to Nicki Minaj in custom knuckle rings and "Money" necklaces for her Pink Friday Tour. It's safe to say, this is one designer who definitely knows how to make a statement. 
The feel at his spring '14 show yesterday was very Mary Kate and Ashley slumber party-meets-punk rock extravaganza. Models graced up and down the runway neon lingerie with sheer cover-ups, dripping in necklaces emblazoned with pop culture catchphrases like "twerk princess" and "trill." Rainbow strap-on mohawks (think SJP at this years Met Gala) were definitely a stand out piece from the collection, and just in case you're trying to turn up your look at baseball game this spring, bedazzled mouth guards and catcher masks were also a staple on this runway.
One thing is for sure: You will definitely see some big stars twerking in Mordekai this spring.