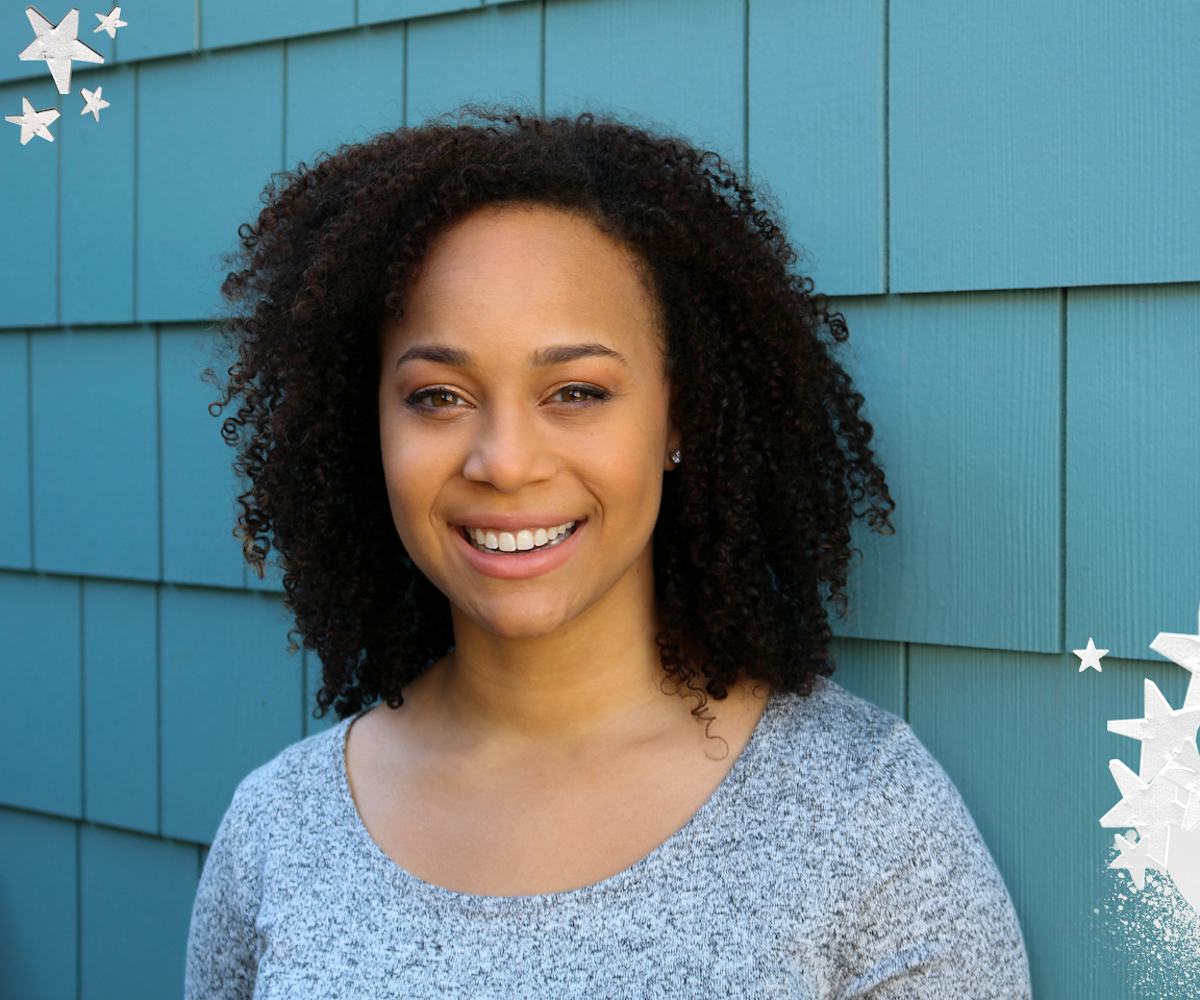 Photo courtesy of Blavity
Morgan DeBaun Is Putting Black Millennials' Voices Center Stage
with her growing multimedia company, blavity
In celebration of Black History Month, NYLON is running a spotlight series called Black Girl Power... The Future Is Bright. Every day, phenomenal black women from different industries will be featured to tell their stories—revealing how they became who they are, showing what they have accomplished, and pinpointing how they navigated their careers. Black women deserve to be celebrated 365 days of the year, and we hope that this series will inspire everyone to believe in the power of #blackgirlmagic. 
While there are tons of reports that prove that black audiences consume media far more than other demographic groups do, few companies have capitalized on those stats in the way that Morgan DeBaun has. With Blavity, the 26-year-old has co-created a burgeoning multimedia company that serves as the "voice of black Millennials," channeling her experiences as a black student at a PWI (predominantly white institution), the tech knowledge she developed while working in product management and business development in Silicon Valley, and the unique ways in which black Millennials interact on social media as resources to do more than just broadcast celebrity gossip. Blavity fosters a genuine connection with an audience that has proven to push the culture forward, live-tweeting shows, creating meaningful content (see: this spotlight on a rapper who's "tackling mental illness"), and more—but this is just the beginning.
"I've always been an entrepreneur and hustler and Blavity was one of many ideas I've had," says DeBaun. "I started Blavity by picking a population that I cared deeply about and thinking about ideas that will help make their lives better. I started small with a simple project that tested a hypothesis about what people were interested in, and then took those insights to make a better version. From there I kept iterating with my team to create the Blavity that most people know of today."
Get to know more about DeBaun below.
How do you maneuver within your respective industry as a black woman? 
I look to surround myself with likeminded, creative black women to help me navigate the nuances of being black in tech and media. Having a strong group of sister-friends I can lean on when I'm feeling discouraged or working through a problem has helped me stay focused on my mission.
How did you grow into your black identity?
My family was very intentional about growing me up on a space where blackness was assumed. We had black Santas, black Cinderella books, photos of Muhammad Ali and Dr. Martin Luther King, Jr. in the house and attended a black church. It wasn't until elementary school that I starting experiencing the tension between what I assumed to be normal versus the mainstream world. I grew up in the suburbs of St. Louis in a predominately white upper middle class neighborhood, but I spent a lot of time with my family in the city. It was tough being black and gifted in a mostly white space.
In middle school my parents decided to reverse commute and get me into a magnet school in the city so that I could be surrounded by kids like me. The first week I came home and was like, "Woah, Mom, we gotta practice double Dutch and tonk." I spent the majority of my time in middle school learning what true diversity looked like and felt comfortable in my black identity.
Growing up, where did you look for inspiration? Who or what inspires you now?
I devoured books when I was younger—mostly biographies, memoirs, and fictional books about black women like Sojourner Truth and Maya Angelou. I remember reading Roots in the 8th grade in less than two weeks because I was so deep in the empowering narratives of a family overcoming their circumstance and creating their own success. I was also really getting into visual art, jewelry making, pottery, and glassblowing so I spent a bunch of time looking through art books and being around makers. Books and art inspire me to explore.