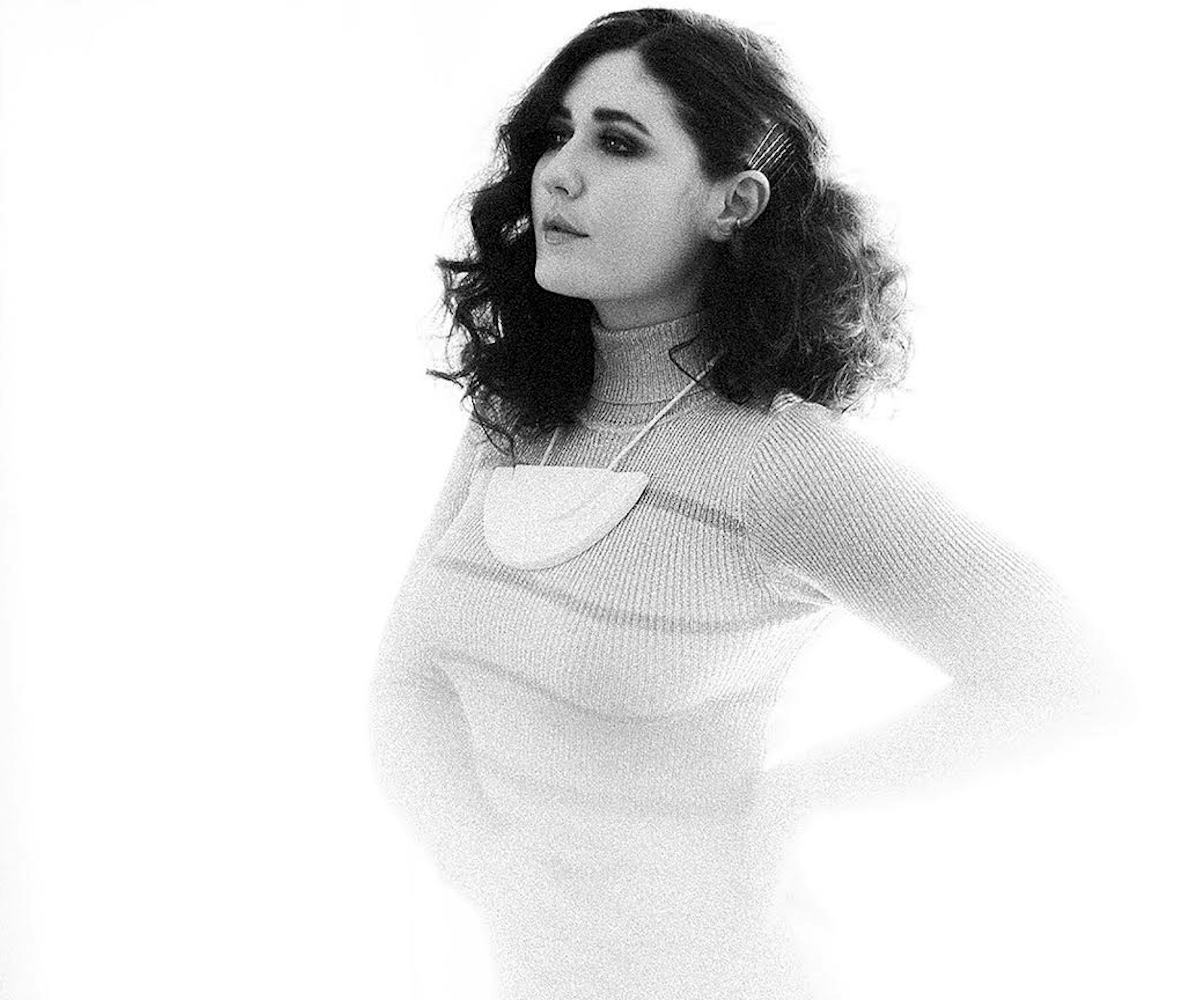 Photo by Samantha West
Lost and Found: Morgan Kibby on M83, Film Scoring, And White Sea
And premiering "One Bad Eye"
If you're a music fan, chances are you know Morgan Kibby. Touring with M83 for the better part of a decade earned her the nickname "Keyboard Girl," and her co-writing on the 2011 album Hurry Up, We're Dreaming helped earn the band a Grammy nomination. But it wasn't an experience that was meant to last forever.  
"It was time to move on," she says, over a glass of rosé in her Los Angeles home, of the decision to leave the band shortly before they recorded their recent album Junk. "I think I spent so much time in fear of not being a part of it, that by the time it happened, I had already spiritually worked through leaving… I was stressed and wondering if I was valuable without this. Of course, I am!" 
She laughs, assuring that there's absolutely zero residual angst. After all, just steps from where she's sitting, there's an M83 tour poster hanging on the wall of her at-home studio. But what followed was a period anyone who has ever graduated or changed careers can identify with, that terrible feeling of "Okay, what next?" 
For Kibby, it meant a period of musical walkabout that lasted nearly two years. There were highs, like writing for Panic at the Disco and opening for Phantogram and The Naked and Famous. But there were also lows, like realizing on a long van ride across the country that rock star life isn't her bag. It wasn't until her best friend, filmmaker Eva Husson, asked Kibby to score her film Bang Gang, or more accurately challenged Kibby to overcome her fears of attempting a new art form, that the musician found her new tribe. 
"I was writing music in a way that I hadn't ever written music before," Kibby recalls. "I was so happy. I ended up winning a big award for it in France. All signs were pointing to, maybe you should keep doing that."
Lately, Kibby works more as a composer than a pop musician. (A slot at the prestigious Sundance Institute Music and Sound Design Labs at Skywalker Sound also helped establish a place in the industry.) But her solo work as White Sea has continued. Written over the course of two years, her sophomore album Tropical Odds runs parallel to the musician's burgeoning scoring career, as Kibby explores different forms of polished pop, each showcasing a complex tangle of emotion. The release's well-earned moments of bombast all serve its thematic explorations. Nature versus nature. Embracing the maturation process.  Finding comfort in your own skin. It can be intense. Frantic single "Stay Young Get Stoned" may hinge on a joke (Kibby admits she can't smoke), but its theme—the overwhelming desire to reject adulthood—rings true. 
"I definitely went through that "end of your 20s, finding yourself" phase," she admits. "I just wish someone had told me to hold on tight!" 
But for all the tricky topics tackled—personal flaws and ex-lovers included—nothing affected Kibby quite like the two closing tracks, "Lessons" and the folk-fueled "One Bad Eye," which we're premiering below. Exploring her relationship with her parents, as any adult child can attest to, was tricky.   
"It's very nostalgic and intimate," she says, taking a long pause to refill our glasses as she weighs her words. "More than writing about anything else. And that's a little scary. I sent my dad 'One Bad Eye,' and he was very touched. My dad is an incredible artist in his own right. He's a sculptor and he is an incredible musician. He's a brilliant man—read every book known to man. Very sensitive and wonderful. That song was kind of about the fact he never quite pursued any of those things fully. That's my tribute to his genius."
It's an act of vulnerability, candidly talking about yourself in song and interview. But it's something Kibby's not really afraid of. She doesn't have all the answers. But she'll certainly show you her cards. 
"I have definitely had the toughest learning experiences that have led to seamless transitions," she says, with a touch of pragmatism. "Ultimately, I think we're absolutely in charge of what happens to us, but I do think that there are certain worn paths that present themselves. You can either pay attention to things that are in front of you and work with those things or not. I think if you're banging your head against the wall, you're not doing what you need to be doing."
Listen to "One Bad Eye," below.