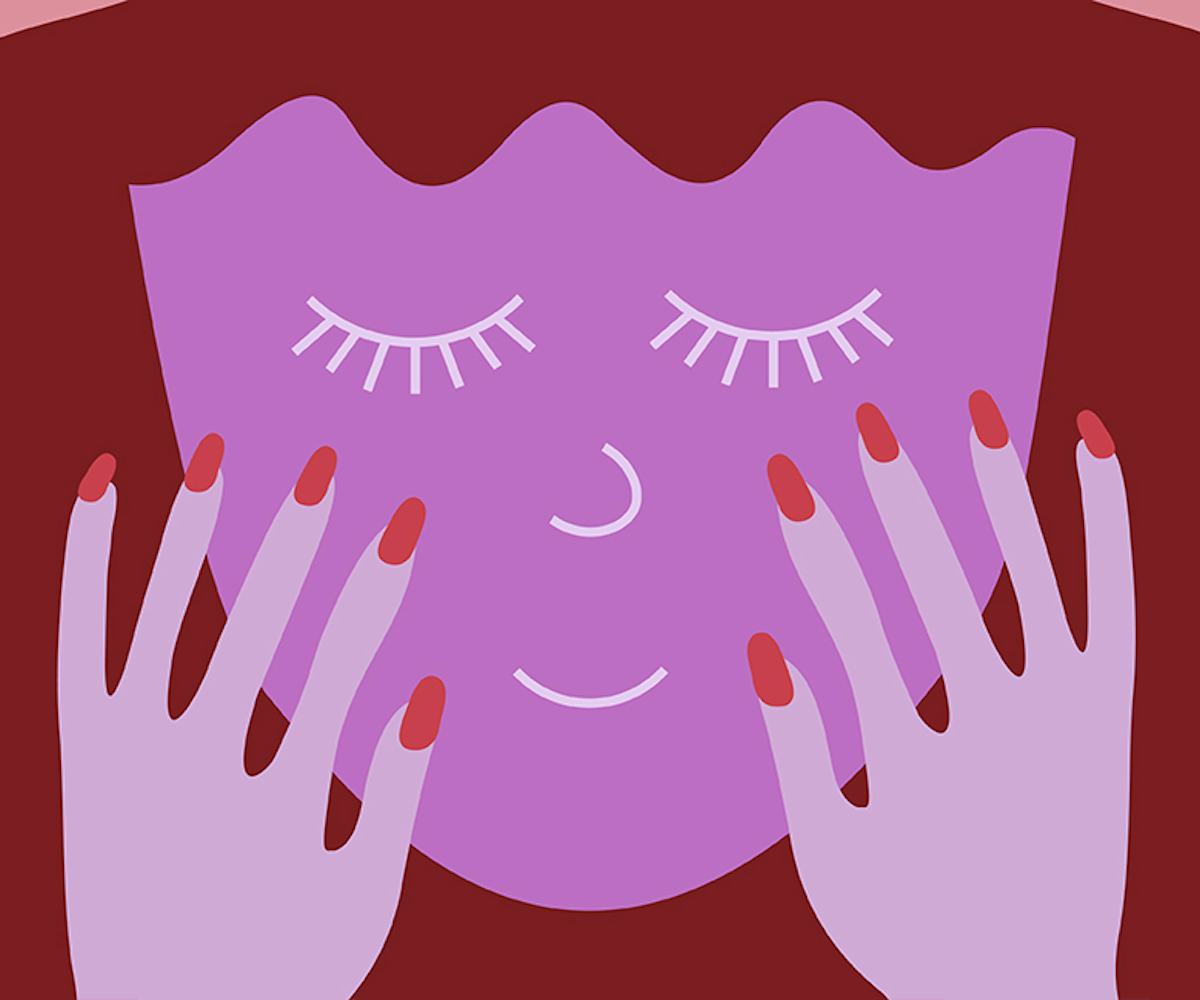 Why You Should Start Your Day With A Facial Massage
Some morning pampering? Don't mind if we do
One of the first intentions I set for myself this year was to incorporate more self-care into my everyday routine, especially when it comes to my skin. While I already have a pretty extensive morning (and evening) skin-care ritual, I was seeking more than just slapping on product after product, eyes still half-closed.
I've read a bit about facial massages in the past, and I've seen makeup artists perform them on models' faces backstage during Fashion Week's early shows, prepping their skin before makeup application. I was curious to find out more because, well, starting every day off with a massage? What could be more "self-care" than that?
I headed over to Brooklyn Herborium, the holistic skin-care sanctuary located in the Windsor Terrace neighborhood of the borough, where co-founder and master aesthetician Emma Graves taught me how to give myself a massage and about the benefits of making it a daily habit.
As it turns out, there is a myriad of benefits that can be derived from the massage depending on the points the pressure is applied to (see diagram below), from improving circulation and product penetration to supporting stress hormones and aiding in better digestion.
Graves showed me a morning massage ritual to stimulate the energetic points on my face, which sends "positive messages" to the internal body systems and "in turn, promotes overall vibrancy." It also helps the lymphatic system flush toxins out of the facial tissues, which improves the appearance of saggy or puffy skin.
It begins with Brooklyn Herborium's unique Facial Point Stimulation technique, which is a simplified version of facial reflexology. It covers all of the major body systems, allowing you to "literally bring healing into your own hands," says Graves. It then concludes with a simple swiping of the face, which promotes the movement of lymph (the body's immune fluid) toward the lymph nodes. "The lymph vessels are much closer to the surface of the skin than blood vessels, therefore the touch is very light—almost like you're casually stroking a cat."
Think of it as the perfect routine with which to start your morning, and make it as simple or as complex as you'd like. "This particular massage is effective with just the fingertips, but can be made more enjoyable with a few optional add-ons," says Graves. If you're looking to enhance your massage, she suggests using your favorite moisturizer, such as a lotion, crème, or oil mixed, with water because it will give better slip and enhance product penetration.
You can also incorporate the use of facial tools, such as a crystal roller. "I have to admit that I have amassed a very Insta-friendly collection of facial massage tools over the years. Although they're not necessary, they can add additional energy, clarity, luxury, and momentum to any beauty ritual," she says.
Last, but not least? Graves suggests incorporating energy. "Vibrational frequencies permeate all things. They are measurable and accessible—no more magical or mystical than your iPhone. One frequency, in particular, has many names—Qi, Life Force, or Reiki—and is considered by many modalities and cultures to vibrate in a way that promotes healing and equanimity." If you're able to tap into this energy (which usually requires some training), Graves recommends putting it to use. "And if this sounds crazy to you, feel free to omit it!" she adds.
Curious to incorporate a little TLC into your morning? Watch as Graves walks me through the basic routine. While Brooklyn Herborium doesn't believe there's a specific way anything "should" be done, treat this as a general guideline for a truly beneficial and refreshing experience.