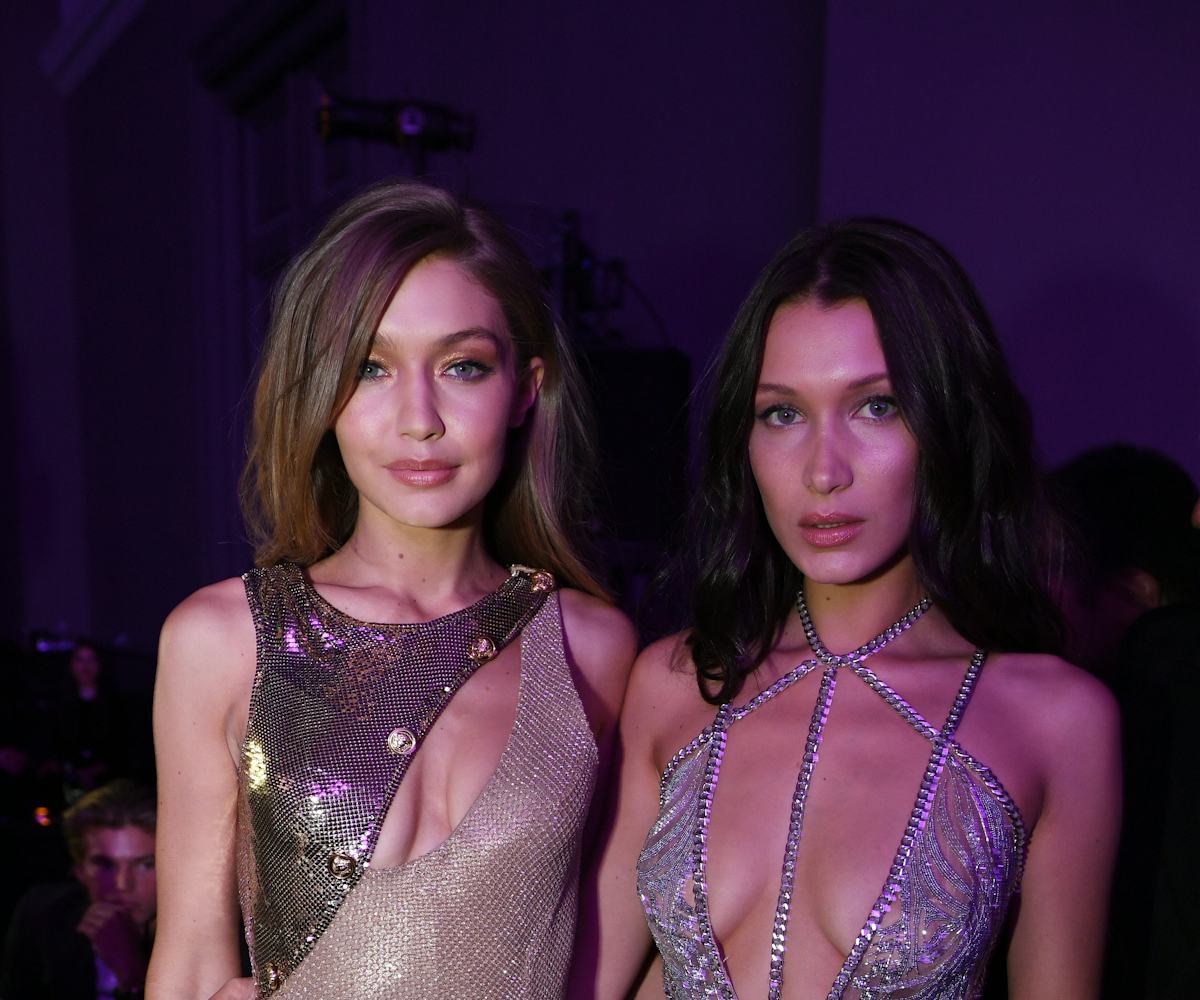 Photo by Dimitrios Kambouris/Getty Images
Gigi And Bella Hadid Dodge Paparazzi In The New Moschino Campaign
And make bikini bod T-shirt dresses high fashion
Jeremy Scott's latest campaign for Moschino is here, and this time around he tapped a model powerhouse sister duo to front it.
Fresh off of the release of the Karl Lagerfeld-shot Fendi campaign, Bella Hadid poses in the photo series along with her equally stunning sister Gigi. The two are shot parading through a crowd of paparazzi, wearing some major hits from Scott's spring 2017 collection, as well as airbrushed ball gowns and even a bikini.
We imagine this scene as just a regular day in the life of the siblings, minus the bikini bod T-shirt dresses. However, we must say, we're excited to see that the seaside boardwalk staple has officially reached high fashion status.
Just two weeks ago, Bella was named 2016's Model Of The Year and, not surprisingly, Gigi wasn't far behind as the readers' choice runner-up for the prestigious title. It's only January 5, guys. We can't even begin to imagine what 2017 has in store for the dynamic duo.
Check out the full campaign, below.